Details
Last Activity:
Nov 22, 2013
Experience:
Very Experienced
Compensation:
Depends on Assignment
See Less
About Me
CAN NOT SHOOT ON FRIDAYS or SATURDAYS
-assuming you are actually reading my port, the fastest way to get ahold of me is twitter.com/jesseprestonxo I RARELLLY COME ON MM ANYMORE.
I can teach you to do your make up right here on your computer for FREE. Go to my youtube channel,
http://www.youtube.com/xprincessjessex
for makeup tutorials, tips, beauty and health and fashion related. subcribe!
****************************************************************
The MANY faces of JESSE PRESTON:
High Fashion
Latina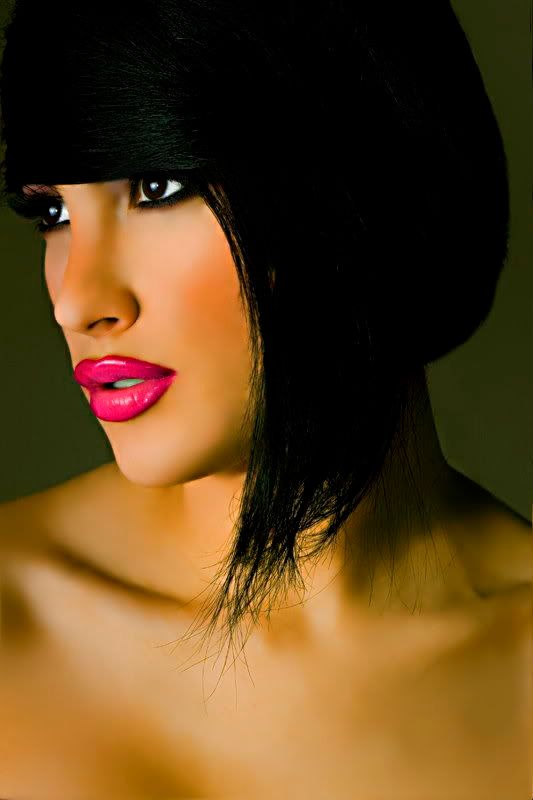 GLAM
Dramatic
Natural
Shot-Dec 2009
NO NUDES.period.
* I reserve the right to bring my manager or body guard if a 40% deposit is not made upfront.
Verified Credits (0)
Worked with Jesse Preston? Share your experience and become verified!
Add Credits
Credit Notes
***My most RECENT work, Shoots, Features, TV, Hostings etc***
****** Magazines/Print ******
PLAYBOY
Playboys Sexy Girls next door
(fall 2008)
Playboys Vixen Magazine
(dec/jan 08)
Playboys Big Boobs & Hot Buns
(2008)
Playboys Voluptuous Vixens
(February/March 2009)
Playboys Lingerie
(n/a yet)
Playboys Voluptuous Vixens
(Dec/Jan 2010)
Playboys Nude
(n/a yet)
strobemagazine (
Dec 07 issue)
strobemagazine (Feb 08 issue)
strobemagazine (3rd issue (n/a yet))
miamigirlmagazine
(
Cover Model
)
raven magazine(2x)
(
Cover Model
)
09 Hooters Calendar
(*
Finalist shoot
)
09 Hooters South Florida Hotties Poster
Spannk mag (2x)
(
april 08 issue
)
(
Rum Bum Race Shoot
)
305 Magazine
(feature model)
VENGE MEDIA
(
automotive calendar model
)
after math mma magazine
MMA MAG
feature model (april 09)
LAS VEGAS WEEKLY
Girls Of the U.S. Calendar
Vbar 7 deadly SINS party AD - "Lust"
xyience model- various magazines
****** Internet Features *******
PLAYBOY.COM
BullzEye
eyecandyxotic
eyecandyvixens
2night.com
climaxevent.com(2x)
mypicturelobby.com(3x)
restlessmiami.com
cobra.subesports.com
(2009 Spokesmodel finalist -MISS OUTLAST)
(2010 spokesmodel finalist- MISS EVOLUTION PRO)
Youtube.com
(featured model 4x)
napkinnights.com
spyonvegas.com
(
model @ ROK night club
)
cre8ive pixel
(
Littlepetproject.com
)
LASVEGASWEEKLY.COM x3
Victorypoker.net
Sports illustrated- Lady of the day 5/12/10
Artisan Pool model (website)
****** Portfolio work ******
clphotodesign
justinprice
ujena
John neyrot (2x)
(
Model of the month June 08
)
DavPark Photography
GW Photography
WK Photography
Josephevans
feargirls.com
Paradeez photography
MarQuest photography
Roger B Stills photography
NJD Photography
(Company Video)
HeadHunter
Charles Williams
TrickProductions(2x)
Ransomaniac photography
Michael M. Perez (2x)
JSA Photo
New Media works
brunotalledo.com
Lux Glamour photography
Michael Vincent
****** Movies ************
Middle Men (starring luke wilson, Giovanni Ribisi, Gabriel Macht,Terry Crews etc)
role:
Pornstar
http://www.youtube.com/watch?v=3pdOODYoLvc
****** Tv Appearences******
Fox channel: Cristinas Court
(as celebrity guest for sweeps)(aired 9/8/08)
opening credits model
espn2 (boxing match)
RING CARD GIRL
SHOWTIME (Tarver vs woods; boxing match title fight)
RING CARD GIRL
08 DUB car show
car model
Homestead Races
Car model
Roccos Martini Bar Commercial
Cafe iguana commercial
Telemundo
(video segment shooting for hooters 09 calendar)
http://video.yahoo.com/watch/2734385/7883664
Reality Show ('10 N/A)
Lead
Love interest in music video (Jason phillips)
http://www.youtube.com/watch?v=ZAOn3h3UTaE
Music Video featured on WORLDstarHIPhop.com
http://www.worldstarhiphop.com/videos/video.php?v=wshh26UDNHzi8z1Y1WN4
News Feature "behind the velvet ropes"
http://ktla.upickem.net/engine/YourSubmission.aspx?contestid=19936
French Tv show "FAST CLUB"-7/2011
******Hosting/ Events******
Hosted Glass (miami)
Hosted Allstars (Pompano)
Hosted Barmainiacs (ft lauderdale)
Raven Magazine signing (Tampa)
Hosted Allstars Anniversary (Pompano)
Hosted Tantra (Miami)
Hosted HOTEL (Palm Beach Gardens)
*
Celebrity Bartender
ROK night club (Las Vegas)
(
w/Heather Chadwell (rock of love)/ featured on dailyfiasco.com
)
Hawaiian Tropic Zone (Las Vegas)
Voodoo Lounge 6x (Las Vegas)
Vbar "LUST PARTY" (Las Vegas)
Hot Summer Nights at PLAYBOY Mansion (Breast Cancer Charity)
Playboy Bunny @ Magic Convention '10
Victory Poker Spokesmodel/ Website Launch -Vanity @ hardrock
☆☆☆☆☆☆☆☆☆☆☆☆☆☆☆☆☆☆☆☆☆☆☆☆☆☆☆☆☆☆☆☆☆☆☆☆☆☆☆☆☆☆
Quotes:
"Jesse Preston was a dream to work with. Not only is she beautiful, but she knows how to give you the right pose and facial expression for a great capture. She's fun, great personality, and has a wonderful energy about her. She makes my job so much easier which results in great pictures. I would highly recommend working with her."
Robert J. Massetti
Photographer
feargirls.com
"Jesse is a tremendous talent with an infectious personality that comes off of her with ease. Professional, sweet, and enthusiastic, her work is unrivaled both in effort and quality. Will work with again."
NJD Photography
"WOW! I would say that working with you today Jesse was AMAZING!!!
I love your energy and gezzz those EYEs! Those EYEs could strike ah man DEAD lol, Your a very positive person and everything about you is what makes you ah TOP MODEL"
can't wait for our next shoot again
One Love
MQ
Jesse it was an absolute pleasure to work with you. You were great. I will shoot you anytime you want. I'm excited to finish your pics. Its really gonna be a different look for you. More gritty and edgy, but let me tell you. The photo's rock!
Best of luck in Vegas! Your gonna be able to reach any goals you set for yourself : )
TrickProductions
____