Details
Last Activity:
May 07, 2014
Experience:
Very Experienced
Compensation:
Depends on Assignment
See Less
Friends (1975)
Lists (2)
Mandi Malfunction's list of killer photos
0 Photos
people I want to work with
35 Photos
See Less
About Me
*[DEVIANT ART] [TWITTER] [TUMBLR] [FACEBOOK]*
"Art is the only way to run away without leaving home"
I BASICALLY LIVE ON THE ROAD! WILL WORK FOR PAY, A PLATE(food), OR A PLACE TO STAY.

Nobody is perfect. I AM A REAL PERSON WITH SCARS AND NO SHAME. I'm a very dark, passionate, cynical person and want to show it through photography and mixed media art. I need to show my stories visually to survive.
+ *I make and display my own dark art in hopes to inspire others at festivals, conventions, performance events, and galleries.
* I travel around to events to sell handmade crafts, hoop perform, and spin rifle
*I tattoo in and out of shops, and make custom pendants, hemp jewelry, tent covers, collage blankets, patchwork dolls, wire jewelry, organic soaps, and candles. Sold by request or at Street markets, fests, conventions, events, and galleries.
*Want to get healthy? Im also a trained dancer that mentors in everyday body conditioning and visual performance.
*I've met people from all over the world that support and help me promote artists, events, businesses, bands, and venues. I'm always on the go and eager to learn. If you find yourself in need of one of my many hidden talents please just ask.


I bring more than what I need to to a shoot and I am established. I don't do trade unless I feel the photographer will benefit my portfolio as well as theirs.
BOOKED::::::::::



TRAVEL NOTICE

Leave PA August 17th and travelling to
Ohio
Colorado
...and the states between



I am
MANDI
and I also have secret talents for...
*convincing other girls to get naked with me
*modeling
*clothing/accessory design
*burlesque contortionist performer
*set design
*painting
*braiding
*editing
*classic contemporary dance and gymnastics[nine years of training and competition]
*Go-Go Dancer
*hooping
*Contortionist
*philosophy and metaphysics
*collecting the dead birds my cat kills and leaves at my doorstep
Measurements
Height- 5'2"
bra size- 34B
Bust- 31"
underbust- 27"
waist- 24"
hip bones- 29"
hips at widest point (around bum)- 32"
mid thigh- 15"

THINGS I AM GOING TO DO :::::::::
I enjoy jumping from genre to genre and changing concepts. My favorites I've done are nude, 60's mod, and steampunk, indie, and gypsy.
dark
light
ANYTHING ROCK N ROLL
gears
hip bones, collar bones, and rib cages
sensuality
circus themes
tea parties
Lifestyle
Shibari
digital manipulation
post apocalyptic
gore/horror
occult
body paint
punk style clothes
latex
steampunk
fetish
rats/snakes/animals
funny
cosplay
photo manipulation

I often think five thoughts ahead and I have a growing collection of antiques that make great props. I'm open minded and very friendly so I'm always up for experimenting trading ideas. I want as much variety in my artwork as possible. I do crazy uncomfortable poses, freezing, and have bruises for days after my shoots. I CAN BE CUTE AND GIRLY, OR I CAN SPIT ON MYSELF. And I curse like a sailor. I prefer dark and artistic or something with an unusual concept. I'm very into alternative photography and fashion. I would like to get into more concept/Series or themed projects. I was a competative dancer and gymnast for nine years so I'm flexible in a neat way.
I have every wreckless twist By Blind7
::OTHER::
I do tasteful nudes
I can do my own make up but won't say no to talented MUA's or anyone with a good eye.
I very much enjoy doing full team projects and publications.
MODIFICATIONS:::::
-working on rock'n'roll and biggest fears sleeve
-quote tattooed on the inside of my right arm(A reluctant Eve prefers tangerines to apples)
-my family crest tattooed on my right thigh
-Nintendo controller on my right thigh
-both feet tattooed
-small clover on my right ankle
-twists of fate on my back
-ears, nipples, tongue, septum, and vertical lip piercings
-suicide tattoo on inside of my right ankle
-"embrace your passion" on my ribs
-birds on my chest
ESCORT AND TRANSPORTATION::::::::
I don't need an escort but I will bring a friend or escort that can behave themselves and is non obtrusive because they drive me. So if you don't want someone else there then they can wait outside.
I often have no means of transportation. [Depending on location, I can take trains/buses/carpool.] It's always different so we'll talk about it as it comes up.
Currently I am on the road with two other travelers.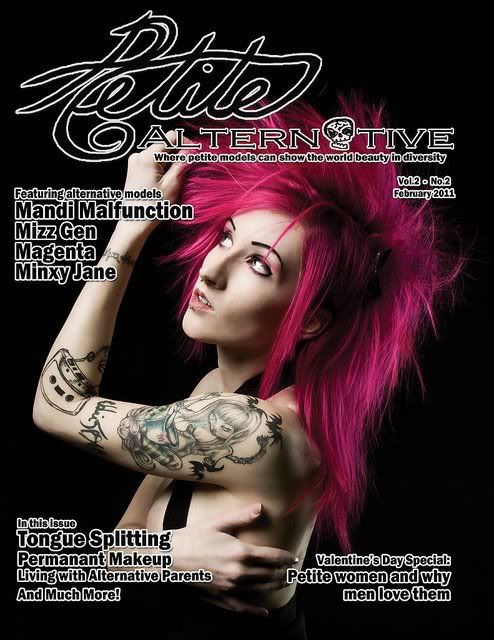 February 2011 issue of The Petite Alternative(cover and 8 page feature)
Mondo Topless album cover...Release spring of 2010
Winner 18+ Picture of the day for April 21th, 2011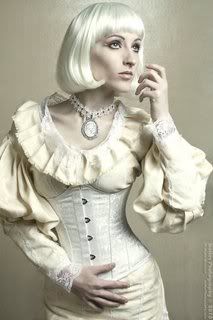 Winner Picture of the Day for November 23rd, 2010
Winner 18+ Picture of the day for February 24th, 2010
Winner 18+ Picture of the day for September 16th, 2009
SEE YA SOON!
Verified Credits (0)
Worked with Mandi Sometimes? Share your experience and become verified!
Add Credits
Credit Notes
XXXXXPHOTOGRAPHERSXXXXX
--L B Photos/Mayhem #536053
--Jeff Cohn/Mayhem #98
--Scott Church/Mayhem #1052
--Liz Biz/Mayhem #678429
--Jl Joseph Beaulieu/Mayhem #1756351
--Kidtee Hello/Mayhem #4702
--Robert Sleeper/Mayhem #1416490
--Gary Lee Boas
--Eugene Bloomfield
--Ken Harris
--JoePix
--Barrie Blau/Mayhem #1041706
--Carbon Decay/Mayhem #1246579
--Hatter Photographer/Mayhem #887309
--Glenn Tuttle/Mayhem #10302
--Unique Nudes(Richard Rasner)/Mayhem #120679
--Blind7 Photography/Mayhem #371430
--Studio 206/Mayhem #148598
--Reagan Lam/Mayhem #1195713
--Studio CMC/Mayhem #300105
--Studio CMCII/Mayhem #729531
--Creative Lens Photo/Mayhem #453220
--Kencredible/Mayhem #85419
--Asteria/Mayhem #750933
--Stargirlphotography/Mayhem #1052174
--C Barrows Photography/Mayhem #318722
--S plus S Photography/Mayhem #275631
--dke Photography/Mayhem #368548
--Digital Articulation/Mayhem #381949
--Dan BW Studio/Mayhem #784183
--Joe Schell/Mayhem #1193233
--Dave Lankford/Mayhem #1559971
--Philadelphia Foto/Mayhem #1176644
--Ottofocus /Mayhem #5492
--Arvin Alston /Mayhem #294864
--Dan Webb/mayhem #829673
--J2 Portraits/Mayhem #566394
--Kaos Graffix
--Fine Art Portraiture/Eric Gray/Mayhem #356177
--Dena Duo
--Brittany Luckey
XRandom CandidsX
Swav Jusis
Jerry Bennett/Mayhem #1374
Arvin Alston/Mayhem #294864
Studio 206/Mayhem #14859
Jason Hyde
Redlite Photos
XXXXXCOMPANY/PROMOXXXXX
--Violaceous Latex/Mayhem #1623881
--HMS Latex/Mayhem #734639
--Renee Masoomian(baby loves latex)/Mayhem #1206343(shoots and runway)
--Artificial Intrigue/Alex London/Mayhem #1683924
--JEANTRIX CLOTHING CO./Mayhim #822742
--Sourpuss Clothing/Mayhem #1687437
--Heartless Revival/Mayhem #1579469(runway)
--Blu Zombie Designs/Mayhem #1372363
--Crash Trash Designs(latex)/Mayhem #1570190
--Sibyl Vain/Mayhem #1089472
--Naughty Corsets(runway)
--Brittany DeSheilds/Mayhem #1031866
--NOH8 Campaign/
http://www.noh8campaign.com/
--Steampunk Couture/SteampunkCouture.com/Mayhem #1173679
--South March Forge/Alexander Stuart(Ray Guns for Steampunk Couture and Reagan Lam shoot)
[email protected]
--Jean Marie Designz/Mayhem #1412461
--Itzy Bitzy's Hats/Mayhem #1109634
--Richard Rosa Designs
--Eternal Autumn(jewlery)
--Utopia Armory
--MT Coffinz/Mayhem #626710
--SwollenSkateboards.com
--Axis Custom Apparel
--Zombie Girl Hair Accessories
--Zero Boutique
--Bizr Entertainment shows-pametalshows.com
XXXXXPUBLICATOINS AND WEBSITEXXXXX
--The Petite Alternative Fetish Issue
--
Cover
of Senza Respiro Magazine May 2011
--The Petite Alternative February 2011 issue(
COVER AND 8 PAGE SPREAD
)
--The Petite Alternative january 2011 issue
--Ad in The Petite Alternative March 2011 issue and many others
--Senza Respiro Magazine January 2011 issue
--Harlow Magazine for Jeantrix Clothing and Shear Terror Hair Designs
--Gothic Lifestyle Magazine(Steampunk Couture)
--Tattoo magazine
--Tattoo Jam magazine
--SteampunkCouture.com
--Winter ad in Wink Magazne December 2010
--Nakayama Magazine
--Sourpuss ad in Ol' Skool Rodz
--various steampunk blogs and sites
--Swollenskateboards.com
--youtube.com (
http://www.youtube.com/watch?v=27-U24Lbl9U
)
--studiocmc.com
--Kencredible.com
--Sourpussclothing.com
--Foxblood.com
XXXXXEVENTSXXXXX
--Reflections Runway Show 2011(runway)
--Diabolique Ball XIV - Philadelphia, PA(runway for baby loves latex/renee masoomian)
--Reflections Runway Show 2010(runway and performance)
--Arvin Alston's Gallery Opening/Bube's Brewery Mt. Joy Pa
--Skate Girl Fever/Swollenskateboards.com/Angel's Rock Bar in Baltimore MD
XXXXXBANDSXXXXX
--Mondo Topless/album cover
--TESTOSTEROSO-Merch/album/music video(
http://www.youtube.com/watch?v=vS7Eg54ZfX8
)
--GENERATION EMPTY-Merch/Flyer
--Dogs of Lust-Oysterfest Live album
cover
XXXXXMODELSXXXXX
--Nate Miller
--Alex Beisker
--Squeakmachine/Mayhem #34282
--Key/Mayhem #22830
--April Mayi/Mayhem #6461
--Rachie Tartz/Mayhem #125284
--Poison/Mayhem #1116591
--Nichole Gevirtz/Mayhem #1350901
--Dominique DiCaprio/Mayhem #95057
--Aos Si/Mayhem #838121
--Firefly Sky/Mayhem #479036
--Pretty Red Dawn/Mayhem #2007025
--Lolo/Mayhem #759815
--Cupcake Pinup/Mayhem #1546287
--Rika LaRogue/Mayhem #502468
--Jaime Mayhem/Mayhem #1320480
--Sharon TK/Mayhem #540375(and a jackalope)
--Velocity/Mayhem #800145
--Kess M/Mayhem #609428
--Dorian White/Mayhem #1303724
--Angelique/Mayhem #838121
--Bunny Greene: MM #1101869
--Beth Caldwell/Mayhem #546249
--Risen From Ashes/Mayhem #1654712
--Asteria/Mayhem #750933
--Skweek/Mayhem #525810
--Norma Honey/Mayhem #1114772
--Corbin Vale/Mayhem #860994
--Charlotte Leaf/Mayhem #1106517
--Pickles/Mayhem #1489836
--Blind Juliet/Mayhem #1145186
--Brandy/Mayhem #714597
--Rebecca Marchand/Mayhem #1079885
--Harlette/Mayhem #437414
--Alien Baby/Mayhem #825693
--Kelli Lynn Sage /Mayhem #1308921
--Vanna Mae/Mayhem #1708714
--Rachelle Kraze/Mayhem #810604
--Genna Bee/Mayhem #639640
--various photographer's cats
--Fische/Mayhem #1048355
--Tabithe
XXXXXMUA/HAIRSTYLISTXXXXX
--Nichole Gevirtz/Mayhem #1350901 MUA/HAIR
--ScissorCandy/HAIR
--Green Bunny/Mayhem #1472753
--ShearTerrorHairDesigns/Mayhim #555155
--Amber densmore/Mayhem #1793131
--Mariluz West/Mayhem #1306058
--Kondor/Mayhem #610734
--Yuzi(make up)
--Jeremy Jynx(hair)
--Liz Besanson
--Rachel Hollenbaugh/Mayhem #1681002
--Photographer: Liz
--ashley petruska(hair)
--Photographer: Liz
--sara proud(mua)
XXXXXWARDROBE STYLISTSXXXXXX
--The Corset Girl/Mayhem #1526830
XXXXXARTISTSXXXXX
--Michael Pagdon/Mayhem #641396
--Intimate Images/Mayhem #1384260(body painter)
--John Bigham/Mayhem #532796(rope suspension artist)
--Niki Evans