Details
Last Activity:
Oct 08, 2022
Experience:
Very Experienced
See Less
Friends (183)
Lists (59)
PeopleIReallyWantToShootButItDidntWorkOut
1 Photos
AmandaDontLookAtThis
3 Photos
Very temperature, much model
25 Photos
Shots that Sean Maxwell really likes
9 Photos
Enough curves to make Laguna Seca look like a drag strip
28 Photos
The International Leg Registry - 4
244 Photos
Models with insanely great legs but wont put up a decent picture so I can give them the BLOMM award
1 Photos
Give me 30 minutes with my 50mm lens
36 Photos
The Book Of Legs Chapter 1 Verse 1
68 Photos
Jawlines Sculpted By God
10 Photos
I had to start a Pin-Up list
21 Photos
And then God created Eve
91 Photos
The International Leg Registry - 3
258 Photos
Models who should charge money for being so Awesome
10 Photos
Photographers who deserve tickets
3 Photos
The International Leg Registry - 2
258 Photos
God made you then patted himself on the back
14 Photos
Shots I just like a lot
124 Photos
photographers who shook the creativity tree and took all the leaves
26 Photos
I need to do something about this
6 Photos
does the model come with the car?
29 Photos
Models for whom I would ride a barrel over the Niagara Falls to shoot again
4 Photos
Really, I am diggin the shoes
18 Photos
Calves That Will Force ZZTop Back Into The Studio
29 Photos
...gave good face
239 Photos
best screen names on MM
6 Photos
Locations that blow me away, so I need to pretend to be an assistant so I can take it for myself
16 Photos
Proof there is a God
26 Photos
Best written profile on MM
6 Photos
I love your hair - can I have it?
65 Photos
The list that just has shots that need to be on a list
113 Photos
Models to watch
28 Photos
Guys who stole my body and put their heads on it
30 Photos
Models who should be kicked off the site for causing massive distractions and/or lust
96 Photos
Impossibly perfect tummies
107 Photos
Models I need to bribe
21 Photos
You Freaking OWN this
72 Photos
models I would let step on my head to cross a puddle
3 Photos
The International Leg Registry
253 Photos
I want to shoot like you
9 Photos
See Less
About Me
THANK YOU
Everyone who has posted my shots on a list - Thank You very much. When I see an image I helped create on a list (especially shared with photographers I admire) I am blown away.
About me
My goal is to deliver 'provocative and unexpected' photography (thanks Chana). I also deliver some fun with my work - I cannot do a shoot without having fun. I am professional, responsible and easy to work with.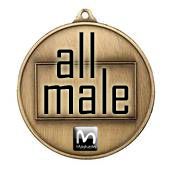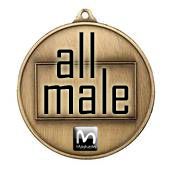 with
Drealito James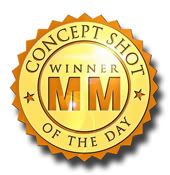 "September"
AND
"Curves"
AND
"City Skyline"
AND
"Mystery"
with the awesomeness that is
AMANDA!
with
COREY (model)
and
Kaylee (MUA)
My Philosophy
I shoot most of the time because I enjoy it. I also enjoy getting paid for it, but I am easily dissuaded from being paid if I see the following:
1) Expression - not just one look or a dead stare
2) Diversity - you are on board with many concepts
3) Broken boxes - you have no idea what it means to be in a box
4) Flexibility - you know how to pose. I kinda don't want to give free lessons any more
My Schedule
I am bored. Send me a message, I'll probably shoot you.
Where I will go
Chattanooga, TN - day trip
Charlotte, NC - day trip
Greenville, SC - day trip
Birmingham, AL - day trip
Augusta, GA - day trip
Macon, GA - day trip
Lexington, SC - day trip
TF shots for 2016
Sex-say but sophisticated
Elegant
Manly man
THE INTERNATIONAL LEG REGISTRY
I am the President and CEO of The International Leg Registry. It is my mission to discover and republish the finest female legs available on this site. As this is a heavy burden I must bear, I always appreciate efforts made by models to get on the list. The most desirable list is "The Book Of Legs Chapter 1 Verse 1". To make this list, one must have legs with exceptional structure in the calf and thigh areas, both legs must be mostly visible (unless there is 'mirror shaping'), and the CEO starts speaking in tongues while going through your portfolio that has a myriad of leg pictures. Bribes work also.
Verified Credits (7)
Worked with RDPhoto - Ric? Share your experience and become verified!
Add Credits
"So much fun! Beautiful pics! Wonderful talent! Amazing guy!" Read less
"I absolutely LOVE working with this photographer! It's almost hard not to smile in every picture because we're too busy having such a great time! Responsible, professional, reliable - and an all around great photographer!" Read less
See Less
See All Verified Credits (7)
Credit Notes
The Vinings Club
The Tate House
Marietta Country Club
The Atlanta Botanical Gardens
Primrose Cottage
StaceyTurner.com
Deanna-Rose.com
Racer Wholesale
General Tire
Road Atlanta
Miller Bikini Team
Atlanta Region SCCA
RoadGear
DownToEarth
The Knot - GA Edition
GMMG Inc
Transfiguration CC
Cedar Plantation
AWPC
Make-A-Wish, the Atlanta Hawks
Canoe
AABA
Uncork-A-Cure - series of ads seen in The Sunday Paper
T Swagga - promotional images
Payne-Corely House
Vecoma at Yellow River
=======
Some amazing people you should work with or get to know (alpha order)
Models:
Ali Rijo
, diversity is her middle name, and she is proof that a diminutive model can have a big impact on the industry
Aisha
, Wow wow wow wow wow wow wow wow - figure out a way to work with this woman, you will be blown away
Amanda
, One of this sites hidden treasures
Angela Hicks
, Breathtaking, I mean I seriously forgot to breathe several times while shooting!
The Silver Rose (Athena)
, She is like shooting a Greek goddess or something - mad skilzz
Baby Norman
OMG - I have experienced "The Magic" of Ms Norman - wondermus!!
Brynna Ruth
I could not have dreamed of getting the EXACT shot I wanted - I have learned to be cautious. Hunny, you nailed it. I want you back. Now. Stop. Come back.
Brittney
, How can someone so quiet and harmless looking be such an awesome model... the hype is true!
Ana
, She is like an on/off switch. Just point a camera in her direction and suddenly THE SUPERMODEL appears
Carlee
, Seasoned pro, a ton of fun and killer eyes... and smile... and at least one person has seen her billboard!
MsChassidy
, dry wit meets a body that wont stop... wow!
Chrissy Richards
, Instant model, just add music!
Deanna
, A professional, a friend.
Divya
, The Queen of Body Language, Mistress of Awesome Posing, and Owner of her own theme song, she is indeed, way to chill to be a model
Dove
, I want to keep her and pet her and call her George... or Fluffy. She rocks hard - really.
Drealto James (Lamar)
This guy has muscles that push each other out of the way - and he does not mind being pelted by a Nerf gun. Thanks, you seriously are a great guy.
Emily
, My leg weakness has been exposed yet again, and can you say "knockout model"?
Fallon
, Uh, wow, she could power downtown Atlanta for a week
Ileyna
An elegant statement of class and grace - and an awesome person too!
Jamie Link
Fantastic smile, awesome hair, you people are missing out!
Janine Hotlick
Intensity, poise and striving for perfection... love shooting Janine!
Jalyssa Desire
point and shoot, I guarantee she will give you incredible pose after incredible pose
Jen
Bringing SEXAY to a lens near you!!
Jessica Huntington
, up for the challenge, lovely lady
Jessica Chevalier
, Jessica just 'gets it' - no matter what crazy idea I throw at her, she produces
Kameren Jade
, great person, great model, give her a chance to shine!
Katrina
, calling all leg men, I have found your goddess. Worship her NOW!!
Keith
, A certified professional trainer, I need his services...
Katie
, Hotness. Blonde. Legs. Well trained legs. Yousa.
Khiana
, one woman fashion show
Krista Riley
, Out to get the best possible image from every click of the shutter, even when it gets rushed - thanks for working with me!!
Kristi Ryczek
,I now know what it is like to work with a Barbie Doll - where did you get those EYES?!?!
Kristina
, CONSUMMATE PROFESSIONAL
Layna
, Stop. No really. Just stop. She is way too serious.
Lisa Lee
, Superstar, I am not kidding either
Lisa Lisa
, I love any model who goes with me all the way on a crazy idea
LyndsayW
, Model with broken foot and broken wrist shows up at my shoot and calls it 'physical therapy' - I call it ROCKIN DA HOUSE!!
Magenta
, a canvas ready for your artistic interpretation.
Marcie
, I drove a million miles to shoot this fireball, and I am GLAD I DID!!
Melissa Paige G
, I am going to steal her jawline and keep it for myself. And can someone take the batteries out of her crystal colored eyes?
Melody
I predict a comeback...
Michelle
, will try anything once and do it well
Mya
, I must applaud anyone who does a shoot while sick, watches me nearly get a ticket, puts up with me as I get lost trying to find my shoot location, witnesses me driving with one shoe because I stepped in dog crap, lets a homeless man sing to her, and still gives me AWESOME pictures. Mya, you are truly great.
Lady Natasha
, Super nice, humble... and FREAKING INCREDIBLE LEGS... oh, uh, sorry
Prynce Pryor
, I have to admit I had a creativity block for a minute, but he was patient and stayed with me until we hit it - and it was a knockout!
Sarah
,WOW, what a model - I can tell she is really an actress because she can fall into ANY character or situation you throw at her. Stunning images every time we shoot!
Sorina
, Stunning eyes, great sense of humor, totally professional... except for the doughnut thing...
Sydney Jo
Please move to Atlanta. NOW. You are FREAKING HAWT!!
Tracy D
, don't even try to pin down a look on her, she will change into something else and you will love it all
MUA:
Adamo Artistry
MiMi J Artistry
Mumbi Kirori
Elizabeth Tolley
Hair and Make-up Vixen
Photographers (I just really like what they do):
DEREK BLANKS
FRANK ANTONIO
Mike Basso
Chan Studio
John Studio
C James Hamilton
Dingster
Headhunter Studio
Isaac Madera
Marion Frank Media
J L Miller Photography
Kelvin Bushan
Oswaldo Saiki
Paul Speed
Tony Valdez
R R P I X
Sterling Photos
Neal Urban and The PYRO
Alexandre Saveliev
Pixel Image
TKG Studios
Mark Velasquez
Chris Luckhardt
Lucinda Wedge