Details
Last Activity:
Sep 04, 2015
See Less
Friends (296)
About Me
MOVED: I am now currently living in Minnesota.
ATTENTION: I am not proceeding with my casting calls at this moment due to some personal situations but I am leaving them up so when I decide to re start these projects I have a list of who would like to collaborate with me on them. So forgive me if i don't get back to you in a timely manner right now there is just some things i have to do first. I do look at all the comments though and take notes on who I would like. so sit tight ladies and gents i will be back i promise.
DISCOUNTED SESSIONS:
Engagements, Graduation portraits, pin up, themed, model portfolios, band promo photos, product photography (limit 20 items, if you have more I can give you a quote) and commercial shots, Alternative or Clothing Lines
I am A photographer in Brooklyn park, mn looking to update my portfolio, I normally don't shoot in studio but I have all the equipment, I usually shoot on location.
Due to my need to update all photo sessions mentioned above are 100.00$ for a 2 hour session.
If you are a model, Make up is not included, You are welcome to use the make up I have or find a Make up artist on your own.
I look forward to making your photos the best they can possibly be, Photography is something that I have always loved and I aim to show that through my work.
Contact me through e-mail:
[email protected]
SALE Package:
100.00$ for a 2 hour session (if you want a longer shoot, I will give you a quote)
Location of your choice (Keep in mind if you choose a location that take me more than 30 mins to get to, I will have to charge 20$ for gas)
A cd with 15 - 20 images ALL color corrected, edited and in high quality.
50% off my print prices.
If you have any questions please don't hesitate to ask or if you would like to see more of my work please contact me.
Have a wonderful day,
AshleyRose
Silent Butterfly Photography
______________________________________________
Also, due to the fact that I have had many models show up half an hour or more late, I have a new policy. All models that show up half and hour or more late and don't call or contact me (at least 2 hours before the shoot) to let me know are subject to a 50$ fee which will be collected before shooting. I hate having to do this, but I always set a 2 hour block for every model and its not fair to either of us if we don't start on time. Please click here
http://blogs.myspace.com/index.cfm?fuseaction=blog.view&friendId=404310725&blogId=475591850
for my terms of service.
I'm available for engagement, event, modeling portfolios, Alternative, fashion, fetish, promo, product and print photography.
All models have the right to an escort, it is always welcomed, just make sure you inform me before the shoot.
The easiest way to get a hold of me is through e-mail:
[email protected]
I am always looking for MUA's, Hair stylists and clothing designers, if you enjoy my work and would like to be a part of it just send me a message I check MM at least twice a day.
I am also in Minneapolis, MN and Denver, CO about twice a year if anyone is interested in shooting.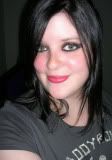 My name is AshleyRose, I'm 23 years old and am a Photographer in California. I attended the Art Institute of Colorado as well as the ARCC Fine Art Program in Minnesota. Photography is my love and my passion. Ever since I was little I hand a camera in my hand and art on the brain. I will photograph pretty much anything, I am not bound nor will I ever catagorize myself as a certain "type" of photographer. I love collaborating with people on truly unique and inspiring Ideas, so if you have any please don't be shy.
I shoot Digital as well as film. I'm trained on the 4x5 camera, digital leaf backs, as well as being traditional dark room trained and certified to handle chemicals. Digital is wonderful in this fast paced world but I will always love the richness of film. Working in the darkroom, although a longer process is so rewarding and I love the feel of fiber paper, and the look of Sepia tone prints.
Above all else when you shoot with me HAVE FUN! I'm a very easy going and upbeat person so be yourself and enjoying being there and making art. Too many times I have seen models be stiff or serious and sometimes it calls for that but most of the time just relax, enjoy your work and it will show through your images.
A picture is worth a thousand words so let's tell a story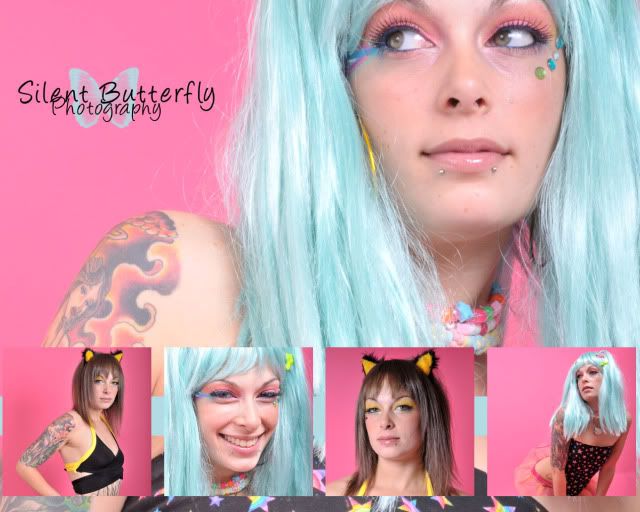 All Models will be required to sign a model release.
I'm weird when I go through my editing process, I like to crop in tight or cut things off to make a more interesting photo and sometimes it goes against everything I was taught, but I have fun with it.
I'm Also in the process of learning Cyanotype, Van Dyke and gum Bichromate printing and other forms of alternative process which is so much fun. As much as I love digital for alot of my work. I love being in the darkroom, messing with film and alternative processes, so if anyone is interested in wanting something printed in these ways please let me know. I'll try to get some samples up as soon as I can.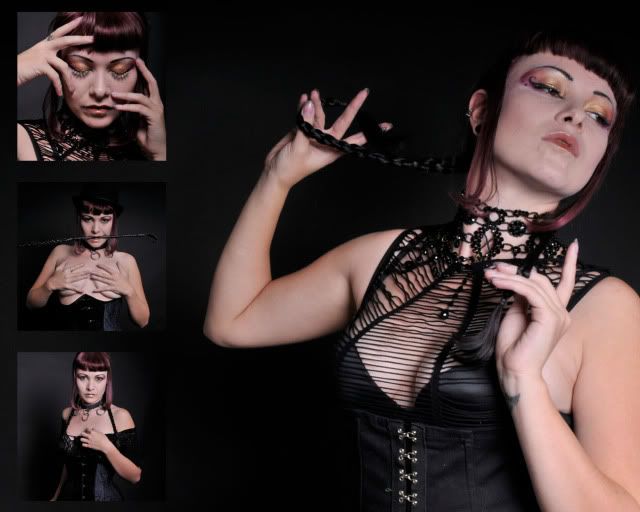 "Live your life in wonder and chaos, Because its to short to contain or Suppress who you really are. No matter what people tell you, Be true to yourself in all aspects, the good and the bad because in the end who we are is all we have."
Verified Credits (0)
Worked with Silent Butterfly? Share your experience and become verified!
Add Credits
Credit Notes
Models:
ViolettaVolare #555717 (x2)
MissD Vour #701882
The Original Oktane #774516
DevilVixen #122212 (x2)
Whitney Dynamite #621520
Melly Kitty #586998 (x2)
Lily DeVille #814774
Matt Duran #809254 (x2)
Martunia #665086
Rachel Wink #848904
Amber Yang #849203
Catherine Orr
DJ Fetish Dolly
papaya purple #687864
PrincessAries #26796
Opal
_QOO_ #711038
Kristie Marie Marburger #1363248
Liane D #367226
Alpha Pallarca #1195201
Bryan Dodds #1542106
Ms Lisa Ann #1215561

Make-Up Artists:

Monster Midian #3404 (x3)

Jessica Cano

Sahar Arjomandi

Jeremy Kruempel #184071

CalicoPiratePixie #505134

Brenda Makeup Artist #872304