Details
Last Activity:
May 30, 2015
Compensation:
Depends on Assignment
Hair Length:
Shoulder Length
See Less
Friends (191)
Lists (7)
Joie Leigh's list of killer photos
0 Photos
Killer Makeup shots
2 Photos
Photos that ROCK!
8 Photos
Shots I want to recreate
12 Photos
Simply Stunning Smiles
2 Photos
Stunning Red Heads
4 Photos
See Less
About Me
***** Don't forget to check out my credits at the bottom of the page *****
FIRST OF ALL, TO ALL THE MALE MODELS AND PERVERTS WITH CAMERAS (THAT CALL THEMSELVES PHOTOGRAPHERS EVEN THOUGH THEIR PORTFOLIOS CONSIST OF NOTHING BUT NAKED FAT CHICKS) OUT THERE THAT KEEP SENDING ME DATE INQUIRES AND VULGAR MESSAGES, STOP! I happily married so it's not going to work AND I'm on Model Mayhem strictly for networking. I'd appreciate it if all you lonely desperate men would do your hitting on via some other media such as myspace. I don't have time for it here or anywhere!
PLEASE... No random friend requests. If we are not planning on working together or hold some other sort of correspondence save your Friend requests for FaceBook.
Now, that that's out of the way.............
I am an artistically minded and confident model who knows how to bring my emotion through the camera into the hearts of those who view my images. I have a classy, sweet, and glamorous look, with a side of Mischief and Rock N Roll. I am very experienced in promotional and social events, I love interacting with the public. I couldn't feel more comfortable in front of a camera, It's as if it were second nature. I was employed with odessy modeling agency between the ages of 3 and 13 and during employment, attended many classes on all aspects of the modeling industry. I will shoot as a fashion, glamor and contemporary Model. I Love fun and creative shoots and don't mind getting messy.
Will travel for the right job. When meeting a photog. for the first time (outside of a major casting call) I will be accompanied by a male escort, usually my husband. As he is also in the entertainment industry he is aware of basic protocol and he WILL NOT get in the way of any shoot but he WILL be there for my protection.
You can contact me at
[email protected]
,
on myspace,
http://www.myspace.com/sexyjokir,
on Facebook,
http://www.facebook.com/JoieLeigh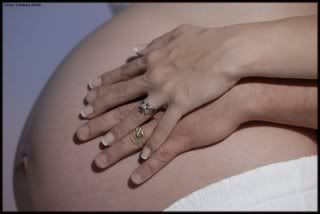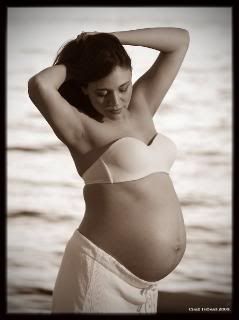 Verified Credits (0)
Worked with Joie Leigh? Share your experience and become verified!
Add Credits
Credit Notes
AGENCYS
#######################################
Odyessy Modeling, Baltimore MD (1986-1996)
Mohawk Agency, Baltimore MD (2003-2008)
Mad Events LLC.
http://www.madevents.com
MD/DC/VA (presently employed)
PROMO EVENTS
#######################################
*Baltimore Boxing Bash at The Beach 2006, Ocean City MD
*Tenpachi & Form Fashion and hair show, the Den Lounge, Baltimore MD
*Models & Throttles 8/3/08, Power Plant Live baltimore MD
*Halo's Summer Extensions Show, 8/14/08 Annapolis MD
*Models & Throttles, Hoopers Crab House Delmarva Bike week 9/12/08 & 9/13/08
*Models & Throttles 9/28/08, Power Plant Live, Baltimore MD
*Models & Throttles 10/12/08, Power Plant Lie, Baltimore MD
*Angels Rock Bar 10/10/08 Monthly Mayhem Swing Girl
*Showtime Trivia (Weekly Bar Trivia Scorekeeper/Host)
*Newseum Green Event 10/23/2008 NEWSEUM / KNIGHT CONFRENCE CENTER Washington DC
*Student model for CCBC (essex campus) photography class with Leo Heppner (MM#3532) 12/03/08
*Masters Of Beauty Hair Expo, model for Nick Arrojo 05/06/2012 Baltimore MD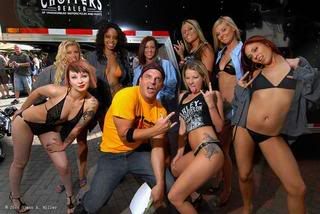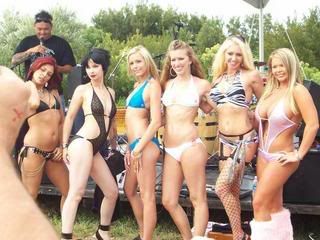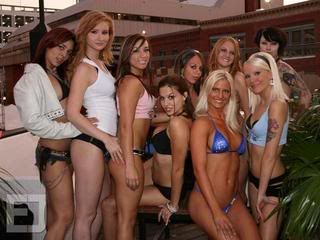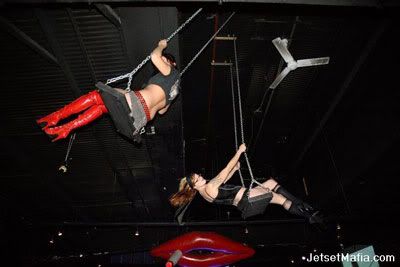 VIDEO
######################################
*Daid Dyar, The Bikin Chronicles
http://www.youtube.com/watch?v=3v-zUlk29Ws
*DeLosReyes Photography
http://www.youtube.com/watch?v=yAIYiG0OVDM
Photographers
######################################
*Chris Maxwell MM#143244 , Liquid Light Images, Dulles VA
*Johnny B MM #119618
*Chad Thomas Photography, Myspace URL
http://www.myspace.com/chadthomas7
*The Glenn, Myspace URL
http://www.myspace.com/theglennster
*PKinho Brazil, Myspace URL
http://www.myspace.com/PKBrazil
*Leo Heppner MM# 3532
*Don Yusko MM#1733464
http://www.donyusko.com
*Bill Taylor Fairfax VA
Models
######################################
*LidaZ MM#483286
*LiiLii MM#642079
*Summer Myspace URL
http://www.myspace.com/summerpatton
*Katie Myspace URL
http://www.myspace.com/impinkbullets
*Jessica MM# 14903 Myspace URL myspace.com/supermodeljessie
*Terri Renee Myspace URL
http://www.myspace.com/live_love_surfnaked
*Leann Myspace URL
http://www.myspace.com/hippiechick421
*Ally Leigh MM#849128
*Angela Velez MM#177810
Hair Stylists
######################################
*Todd Hurley MM#409763
*Nick Arrojo (Of TLC's What Not To Wear Fame)
Make Up Artists
######################################
*LiiLii MM#642079
*Emily Carroll, Arrojo NYC (
http://www.youtube.com/watch?v=_3v_dWD1sQk
)
Designers
######################################
*Stella Bonds MM#520431