Details
Last Activity:
Jun 29, 2012
Experience:
Very Experienced
Compensation:
Depends on Assignment
See Less
Friends (462)
Lists (2)
Gabby Mora's list of killer photos
1 Photos
See Less
About Me
I photograph models willing to venture outside of the usual approach. I like to capture their inner self with a flair for artistic fashion.
I shoot how I like and leave categorizing to others.
Am always trying to find that ever elusive muse, and with the help of everyday people, I try to record it with my camera....their inner beauty then just comes forth...
It has never been my object to photograph my dreams, just the determination to realize them.
Gabby Mora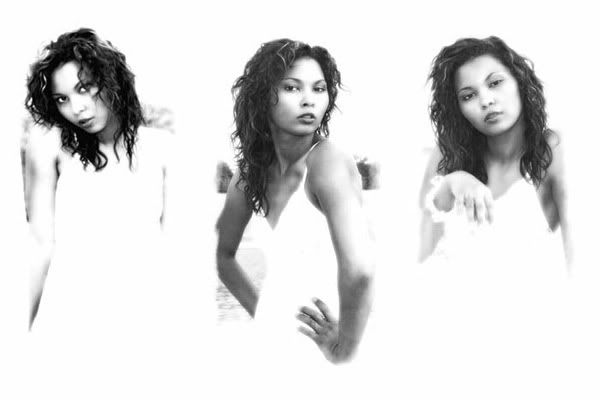 Basic Rules...
Model Release must be signed, (Please Bring I.D)
No boyfriends/boy toys allowed.
No more than 1 friend allowed to accompany models.
Under 18 years old must be accompany by an adult.
This is not a time to bond with mom and dad so please keep them home for these couple of hours .. (please.. )
Asking me do I provide wardrobe and makeup is like me asking you, will you be providing me with a lens, lights, and a camera..
What currently goes on in my everyday life, these are people and places or organizations that I photograph for:
Contributing Photographer for Zoom Magazine
Diabetes Foundation
Southeast Missouri State University
Dance team "Sundancers"
Blacktie St. Louis
Miracle Network at Windsor
Make-A-Wish at Windsor
Senior portraits at Windsor/Crystal City/Festus/DeSoto etc...
Sporting events for a large university
Action shots at a community college
Various models (ladies and men)
Select sport teams shots, as well as individual
Tour DeCure event (Cycling Tour)
Studio work at Studio 908, Studio Bella Figura, Evocative Studios
just to name a few!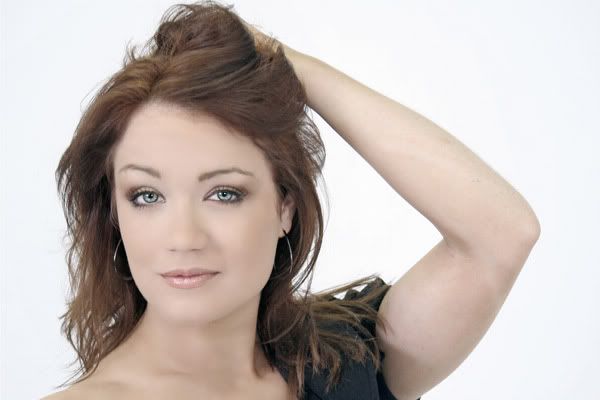 Portfolio will have different looks, and situations.
From glamour to exotic, simple to difficult, light to dark.
Prefer outdoors for first shooting, in model's surroundings. Indoors is a second preference, at their location or studio.
Style and class shows through.
Male and female models welcomed, over 18 preferred.
TFCD only to selected few, and of course to my previous models, or If I contact you.
I do not reschedule TFCD shoots...it's a one time offer so please keep that in mind if I do contact you.
If interested give me a call and let's set yours up today! Rates are very reasonable.......
Verified Credits (0)
Worked with Gabby Mora? Share your experience and become verified!
Add Credits
Credit Notes
A world of thanks to the following models....couln't have done it without you!!

Had the pleasure of working with the following models:
Tash # 2174992, Stephanie, McKenna
Beth, Angela, Meagan, Yae, Dani
Chelsea, Lori, Krystal, Nataliya, Julie, Kime # 826949
Tess, Theresa # 1773269, Danicole #1785922
Frankie, Summer # 1709957, Jules # 1150664, Britt
Azaleah # 105233, Ashley, Victoria, Gia # 1595403
B*B # 1564875, Jayme # 1516668
Dawn, Carla, Tracy, Isabella, Kiara # 1439951
Grace, Ashley, Sara, Tracy, Raye # 1341187
Amber, Brittany, Ashley # 1357952, Delaine # 1014383
Colleen # 557185, Diva # 882804, Melanie
Katherine, Lyssa # 1274863, Amber, Dawn, Joe
La Long # 695490*, Shawna # 699530, Tatyanna
Brooke, Crazysexy #1176260*, Daphne # 1202248
Vickie # 825149, Amandie # 1073852
Brittany # 156156, Nola # 1068126*, Cassie # 1032471
Lisa, Dominique # 156362, Kecia # 1075494
Bejoile # 1023340, Sturdy # 1070947
Stephanie, Dawn Anne # 1045803, Allyson # 1065410
Karmella # 1024732, Alexandria # 295843
Amanda, Sarah # 653229, Marisa # 825325
Emma Ve # 172095, Urs Truly # 694166, Tabethia # 890350*
LBelle # 377851, Rita Kais # 845735
Keish # 852350, Hannah Quintana # 767952, Neil E. Boyd
Shelley, Josh, Lee, Kim # 826949
Courtney # 811102, Ashlee, Julia # 712034, Becky, Eve
Haley # 798397, Collette # 788252, Ashley # 682130**
Camille # 783608, Carissa # 768760, Gisela #551853
ChanelDanise # 782847, Sarah Estoque # 775861, Nicole,
Angel2C # 695954, RuiChiu # 750604, Jessy85 # 729161
Sajanie # 755268, Janelle # 753571, Dawn ***
The Gunn # 738479, Selena Steed # 663239
Miss Mariss # 495509, Thi Thi # 719629 *
Cassie *****
Kayeleigh # 685332, Kathy O # 703854
Sweet Devotchka # 698444, Jacquelin Elliot # 695879,
Ashley # 682130, Erica # 703945, NDC # 641450
Amelie # 701468, Mz NIA # 626249, Autymn # 687915
Sarah Emily Miller # 605328, Zonah # 406554
Ya Ya Star of Xcel # 686024, Lady Star of Xcel # 388174
Katie84 # 646797, Sarah Doran # 488726
Mindy Cooke # 646930, Chrissi Wylde # 649157
D Lovings # 627030, Sarah Bryant # 626832
Michelle # 622546, Feleg # 526335, Cherish Kelley # 634066
Denise Williams # 601912, Harisa Lalic # 598055
Alana-Marie # 552486, Roxie J # 495121,
Joanna Brady # 145945, Leah Bourne # 564820
Lady Harlem # 587048, Rachel Miller # 587255
Alicia Louise # 582735, Rhiannon Dawn # 238361
Vi Ho # 573143 **, Rachel Nicole # 567524 **
Nicole Adrienne # 556029, Sade Albea # 53590
Kaotik Demoniality # 443017, Tanya Dawson # 472172
TsTaR # 477343, Laura Cassani # 427265
A. Ookami # 501351, Shanell H. # 402639
Gabrielle Miller # 373195, Brittany DeBoise # 265409
Cass ***, Dawn **, Caleb **, Sabrina
Isa ***, Ryan, Victoria, Tiffany, Dylan
Elizabeth, Stephanie, Shirley, Allison, Requitta
Stacey, Melodie, Nathan, Lauren, Marie

Next MODEL:
Ashley
Marisa

PHOTOGRAPHERS NOTICE BELOW:

WE DO NOT RECOMMEND:
PLEASE FEEL FREE AND ASK WHY!
Brooklynnlovee #2153971
Rachel Nicole Blair # 1817752
Cynthia Torres 314 # 1685135
Heather Rumsey # 868617
MarquitaP # 1704254
Eva Lucien # 1256507
Ladii Sasha # 1194802
An Marie R # 1004661
Brie Brewer # 803904
Echo Leeland # 812811
Pretty Brown # 812864
Brittainy Wise # 810427
Becky Mirka # 778341
Miaya Scott # 742805
Jasmine Alexanderia # 592621
Linh Thai # 543026
Tweaks420 # 679159
Lani means heaven # 677451
Kortni Devon #387309
Nickki Jordan # 530440
Alli Nicole # 367915
TinaJSTL #530340
Susan Carroll # 538271