Details
Last Activity:
Dec 15, 2018
Experience:
Very Experienced
Compensation:
Depends on Assignment
See Less
Friends (221)
Lists (11)
underwater faves
0 Photos
Great product and commercial shots
0 Photos
Artistic and Abstract Bodyscapes
1 Photos
Killer Couple Shots
3 Photos
sexy, but classy
4 Photos
Ginger Michele's List of Incredible Photos
2 Photos
See Less
About Me
ATTENTION: I AM ONLY ACCEPTING PAID WORK AT THIS TIME!!!!!!
However, exceptions will be made for projects involving tear sheets, video airings, and publications. Photographers/MUA's/hairstylists that I have already worked with in the past get the exception too, of course:-). TFP's will also be considered in exchange for paid travel expenses to locations of interest. I reside in the L.A. area for my training but have recently moved from Las Vegas and travel back there as well as to New York, Toronto, Washington, and Oregon frequently. In addition to modeling I am also focusing on voice-overs, paid promotions, and hosting for filmed and televised events. I have been training with a performing aerial arts school for Tissue (fabric aerialism) but am recovering from an injury at the moment so I have a little more time for collaborating than I usually would. I am also currently working on sets as a versatile featured extra (blonde, brunette, and red hair styles available). If you feel you possess an exceptional portfolio and can add a crucial element to mine, please contact me with information regarding your project and who you plan on using for collaborating talent.
I have been modeling for six years now and I am especially appreciative of creative-minded fashion/art photographer's ideas and feedback . I am looking to do print work as well as live events and film. Although most of my portfolio contains fashion and swim wear, I am looking to diversify my look and add as much versatility to my portfolio as possible. I am especially interested in collaborating with makeup artists and wardrobe for commercial print work ideas.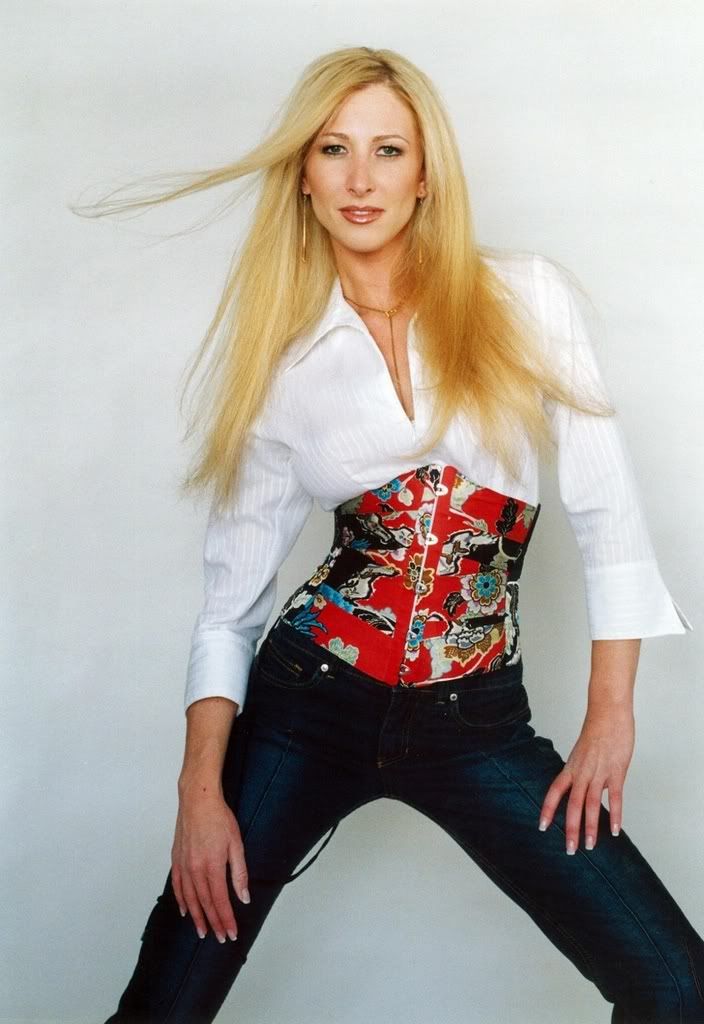 I have fair skin and access to a very good airbrush tanning specialist, so I am very versatile on skin tone. I would also love to work (or just try new ideas) with hairstylists who are experienced in creating drastic and diverse looks. I do not do nudes (no exceptions!), but I am okay with implied nudity as long as it's a tastefully done high fashion shot. I am slender, but I have fairly defined muscle making fitness modeling also an option.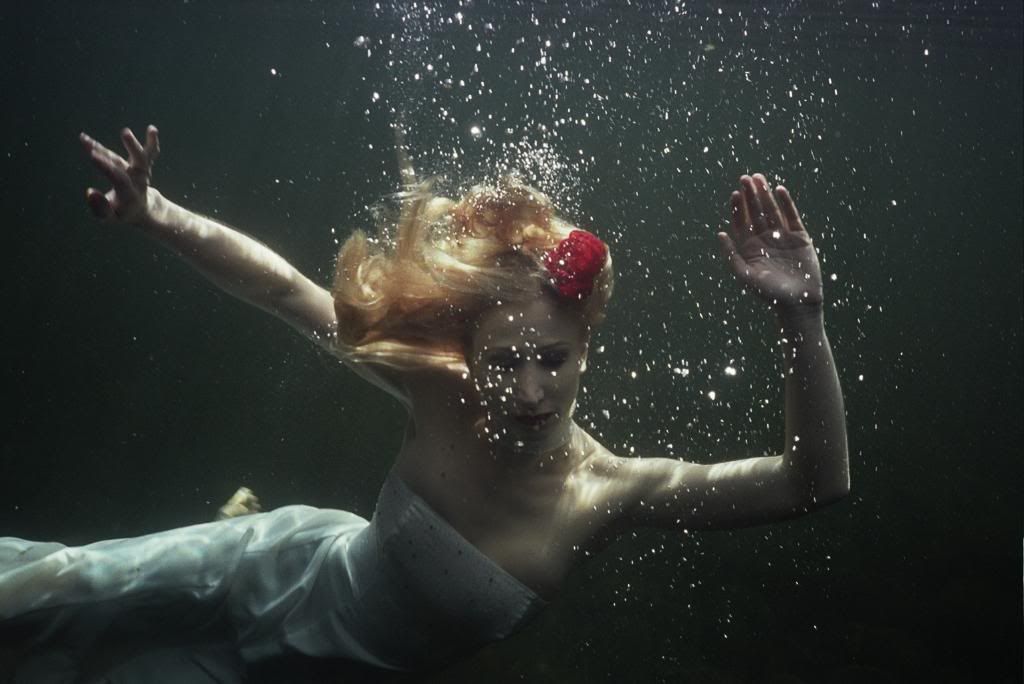 I am an ex-competitive swimmer and have shot underwater and would love the opportunity to do so again. I am able to shoot in various conditions, comfortable or not :-). I am very open to travel as long as accommodations are covered and I travel to Oregon, L.A., and New York fairly often. I can do my own hair and makeup if needed, and have access to an extensive swim wear and high fashion wardrobe. I do have naturally curly hair, which must be taken into consideration when arranging hair styling elements. I own a wide range of natural, life-like wigs to use on television/movie sets as well as for promo modeling when a particular hair color/look is needed.
Some of my modeling experience includes hosting a five week-long model search for Venus Swimwear, as well as providing events planning and sponsoring leading up to the shows.
I have done print work for Dean Varni Jeans as well as on-site modeling for Valentino of Las Vegas for private trunk shows and also in conjunction with Luxury Las Vegas Magazine and 944 Magazine. I have modeled live for artist/painter Michael Wardle at his charity event hosted by Ghostbar (Palms Casino, Las Vegas) as well as represented Fashion Television during the filming of their official launch party for North America (held at Pure nightclub in Caesar's Palace- a short video clip can be viewed at
http://www.ftv.com/fashion/page.php?P=741&id=26469
). I am comfortable on stage and with microphones, and adapt quickly on short notice.
If you have further inquiries or projects to discuss, please contact me by way of the e-mail:
[email protected]
Verified Credits (0)
Worked with Ginger Rishara Michele? Share your experience and become verified!
Add Credits
Credit Notes
Luxury Las Vegas Magazine - printwork
Valentino Las Vegas - American Express trunk show "Red Label" line
Dean Varni Jeans - printwork/website
Venus Swimwear Model Search Las Vegas - On-stage hostess/event coordinator
Michael Wardle - Live charity event art model
Lucha Vavoom! - Model/ring girl for HBO/TBS airing from Caesar's Palace, Las Vegas
Featured Talent on Nextcat.com Jan '07
Fashion Television promo model for N American launch party at Caesar's Palace, Las Vegas
944 Magazine "Discreet in the Suite" model '07
Dillards/Prescriptives Spokesmodel for "Sensational Evening" event Nov 2008 Las Vegas
Showgirl Supplies Las Vegas - catalogue work
Bad Attitude Boutique - catalogue work/fashion show/website/promo
Monster Massive Oct 2009- Live Stage Performer
Femme Fatale Venus in Furs Fashion Show 2010- Hostess
Robert Vargas Live Art Show- Featured Live Art Model February 2010 (pictures can be viewed online at
http://thestreetsarecalling.wordpress.com/femme-fatale-live/
)
Assistant to contortionist Zarina Fire on set of Chris Uckermann's "Vivir Sonando" music video
"Boy Toy" feature film starring Morgan Fairchild, produced by David Phillips/Justin Levine/Corbin Timbrook- Spring 2010- Featured talent
Featured performer on Def Jam's "P.S.D." music video for Darkest Days feat. Ludacris and Nickelback's Chad Kroeger- Summer 2010
Quincy Jones' "Soul Bossa Nostra" music video feat. Ludacris- featured talent
Plain White T's "Rythym of Love" music video- beach girl
Woolite "Naked Town" UK commercial
LA Fashion Night Out Fashion Show (SLS Hotel, Beverly Hills)- Runway model
Don de Marco's Fall Fashion Shows (Kress Nightclub & The Highlands, Hollywood)- Runway model
Miss FitBennett's Fashion show (Kress Nightclub, Hollywood)- Featured runway model
Mega Fashion Show for Breast Cancer Awareness (The Highlands, Hollwyood)- Runway model
"BFF & Baby" feature film starring Kate Bosworth, directed by Kat Coiro, and produced by David Phillips/Justin Levine/Corbin Timbrook- featured talent
F.A.M.E.'s Fashion show @The W Hotel Hollywood
Websites:
http://www.badattitude.com
http://www.ftv.com/fashion/page.php?P=741&id=26469
Thank you to my wonderful and talented photographers:
Douglas Bassett
Brian Dewey (
[email protected]
)
BJ Richeille (MM#99806)- eyecandyindustries.com
Aron Bender/ White Black Photography (MM#244637)
David Lai/ First Focus Photography (MM#318741)
Bill Cowen (MM#233900)
Guy/ Guzzz Photography (MM#32146)
Michael Vincent
Carlton/ Spiderbite Studios (MM#4168)
Allen Martin/Martini (MM#13184)
Michael Palmer (MM#47345)
Stuart Carter/Brand X/Studio 24 Photography(MM#538695/160610)
David Ryan (MM#4953)
Damani Hyster Higgins (MM#58668)
Eric Guideng (MM#294168)
Justin Price (MM#867)
Ocean Clark (wwww.oceanclark.com/ MM#5792)
And a big thanks to Tushell at Bad Attitude Boutique (Las Vegas, NV) for constantly providing inspiration and wardrobe over and over again!