Details
Last Activity:
Aug 11, 2011
Compensation:
Depends on Assignment
See Less
Friends (1224)
Lists (20)
Harmony's Favorite Captures by the most Amazing Photographers 2
9 Photos
Pin Ups that says "WOW!!"
4 Photos
Stunning Facial Closeups
12 Photos
WoW!!! Those with killer curves
5 Photos
Great Expression Captures
11 Photos
very artistic!!! I love it!!
28 Photos
Most Amazing retouchers
8 Photos
Creative Makeup that says"WOW"
19 Photos
simply adorable
13 Photos
Harmony's Favorite Captures by the most Amazing Photographers
46 Photos
MM MenHottest features
16 Photos
Most Hottest & Sexyiest Babes of MM
4 Photos
Simply Beautiful
48 Photos
Harmony's list of creative shoots
33 Photos
Gorgeous Babes of MM
29 Photos
Harmony Seng's list of killer photos
25 Photos
See Less
About Me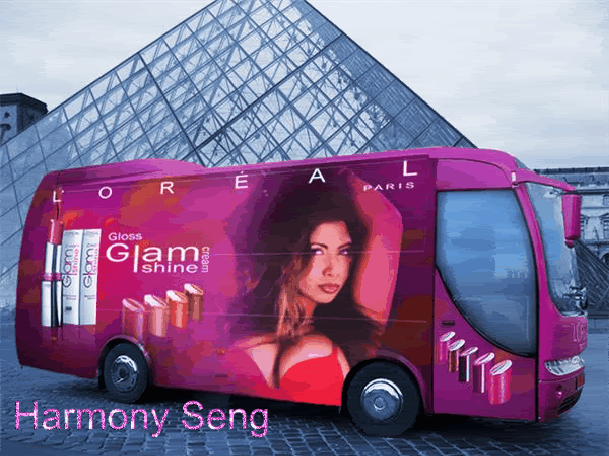 First of all let me say thanks for checking out my profile and "YES" I travel "ALOT!!" This is why you see many cities on my profile!
*****Please note that ths is NOT a DATING website or service!!! I have numerous emails asking me to do things beyond modeling...this is very unprofessional!!!!*****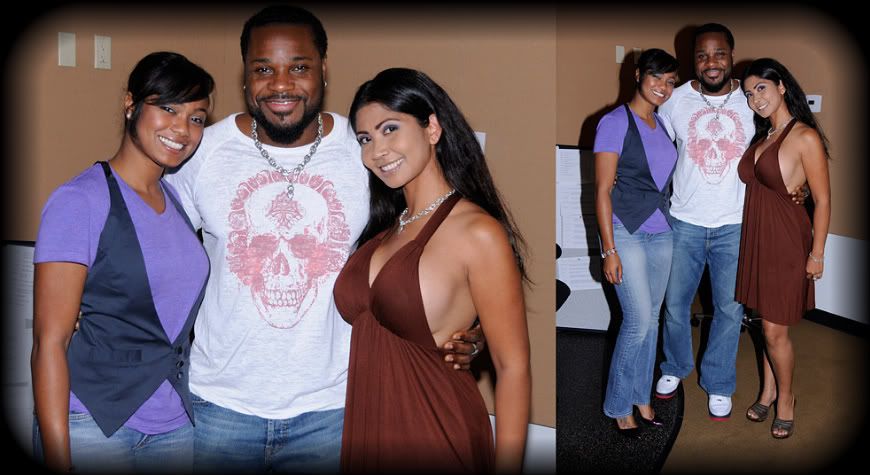 ******Tatiana Ali (From: Fresh Prince) & Malcom (From the Cosby Show) & Me (Just Plain me :0P)******

Secondly here is the typical question that I have been asked numerous of times and that is "SO WHAT ARE YOU???" And of course my response would be "FREAKEN HUMAN!!" LOL.....anyways...I am part Hawaiian, Thai, Chinese, Cambodian, and French...this why I have these UNIQUE features. :0)

"FINALLY" the question that I have been asked the "MOST" is "ARE YOU SEEING OR DATING ANYONE?" "Of Course" My answer is "YES!!" I am happily married to the man of my dreams, my soul mate, and I am truly in love with him!!!

********** As Many of you may know I am completely "SPOILED" from head to toe by him. I am "SPOILED & TREATED" like a "PRINCESS!!!"***********

*********He takes care of every whim in my body, soul, and life!!!**********

**********There ARE "NO WORDS" on describing how lucky, blessed, and fortunate I am to have him in my life!!! He is a "TRUE BLESSING" from "GOD" that was put in my life!!**********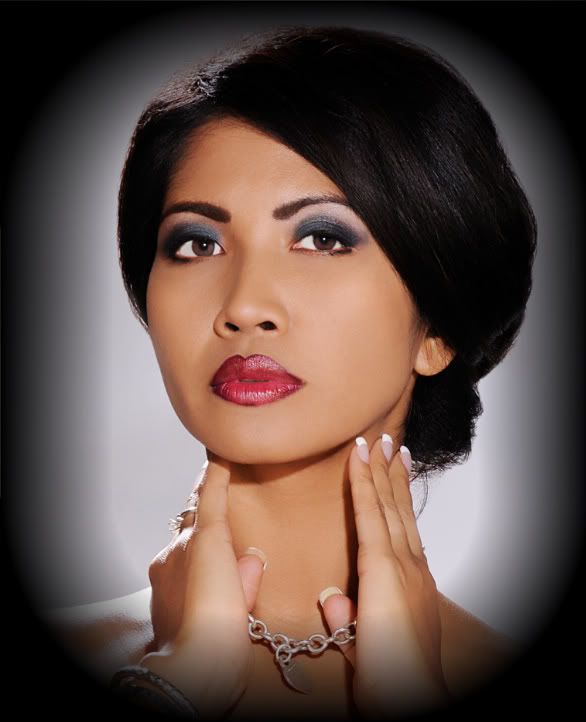 Photo taken & Retouched by: Gary Cloud "Most Highly Recommended" ***** Absolutely Amazing*****
I am currently looking for paid assignments that will further my career and expand my portfolio. I have been modeling for 10+ years off and on. I have been doing photo shoots consistantly for over 4 years now and built up my portfolio and credits. I am no longer accepting TFCD, unless you have:
1.something great or different to offer my portfolio.
2. If it involves tear sheets or lots of publicity.
3. You must have an idea, wardrobe, stylist and/or mua.
Please don't be afraid to ask for TFP if it involves any of the three. I love modeling and I take it very seriously. It is not only my career but my passion. I enjoy working with very friendly professionals that strive for excellence. So if you contact me please be professional and serious as well. Thank you!
*****Please not that I DO bring an escort to the photo shoots due to inappropriate photographers that I have experienced in the past.*****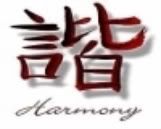 Photos taken & retouched by the "Most amazing Photographer" Sawaan Gundy Mayhem #377420 ******Most Highly Recommended*****
Please Note: If you are a fashion photographer or looking to shoot anything fashion please let me know asap. I am looking to add that style to my portfolio.

. Lifestyle . Fashion . Print . Commercial
. Glamour . Fairytales . Pin ups. 1950's. Punk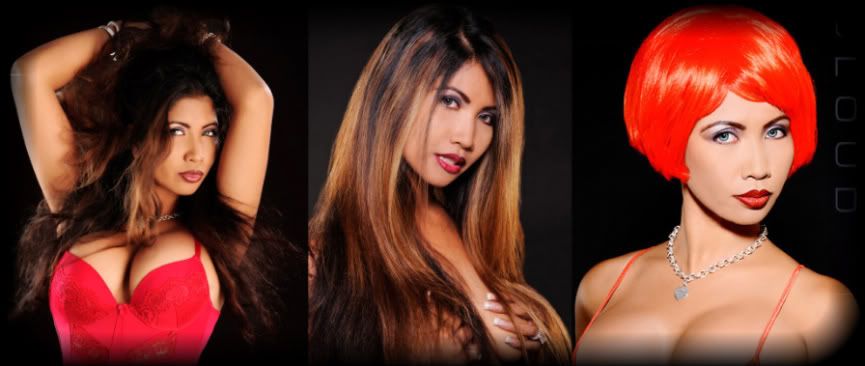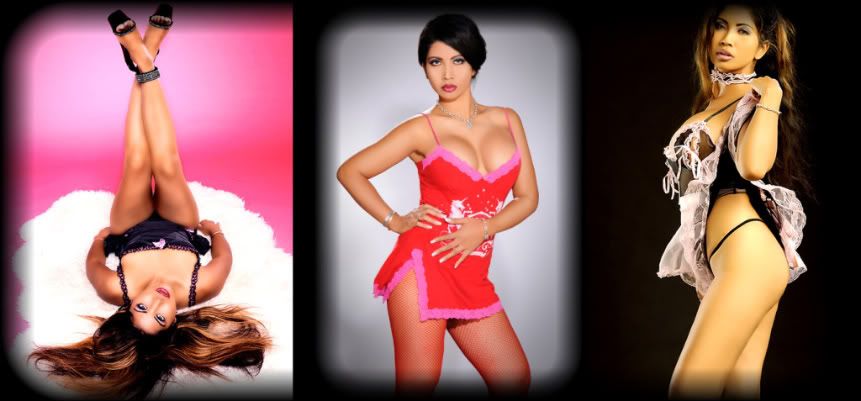 ******Photos taken by: Gary Cloud "Most Highly Recommended" & Bottom Left Photo "Pin Up" & Bottom Right Photo "French Maid" Retoucher by: Anhydrous Productions Mayhem #779993 "Most Highly Recommended" ******

If you are interested in working with me, please let me know the following:
. wardrobe . compensation and if travel/lodging is paid for
. MUA/stylist . length of shoot
Photo taken by: Bad foto mayhem# 3727*****Most Highly Recommended*****
Photos Retouched by: Dan David Mayhem #682025*****Most Highly Recommended*****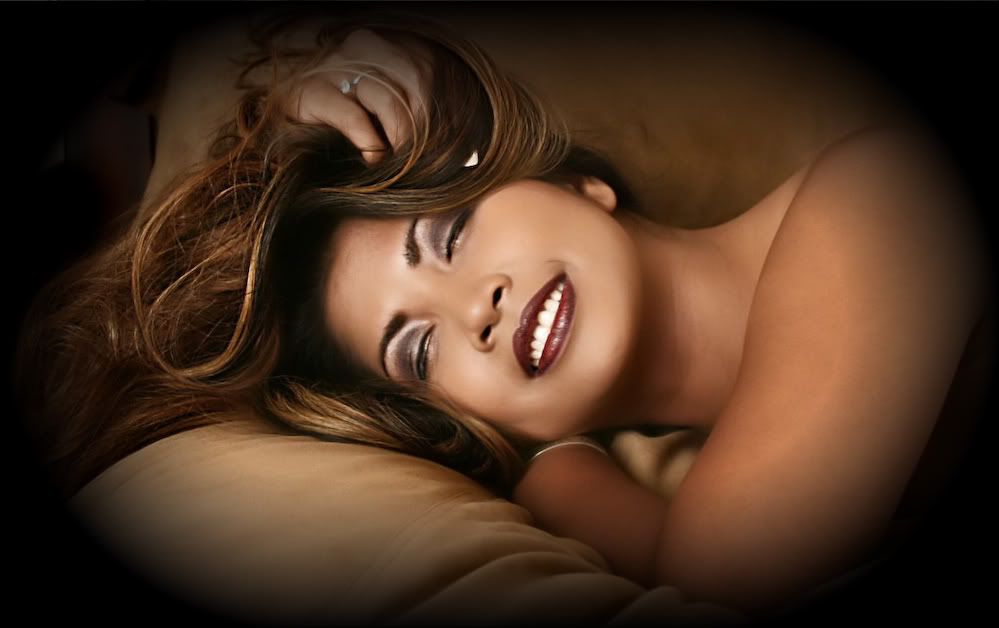 Photo taken by: AFE Photography Mayhem #410163 &
Retoucher by: Dan David Mayhem #682025*****Most Highly Recommended****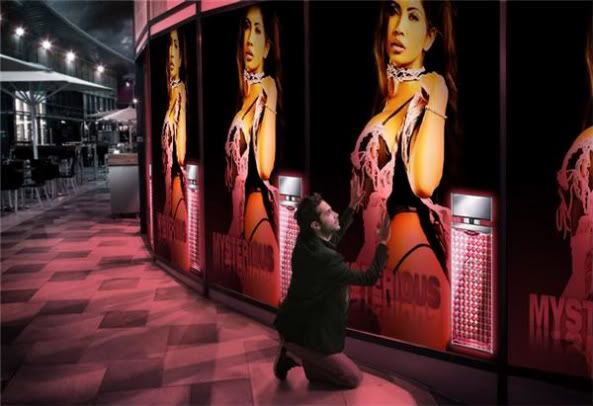 ********I am BOOKED from SEPT to NOV 15, 2009*******
*****Please visit my website*****created by the most Amazing " Dave Davis" *****Most Highly Recommended*****
http://www.drdavesgraphics.com/harmony/
http://www.worldshottestgirl.com/profile/girls/3006/harmonyseng
http://www.onemodelplace.com/member.cfm?ID=354491
http://www.myspace.com/harmonyseng
http://www.ModelPages.tv/Portfolio.asp?model=HarmonySeng
http://www.modelbrigade.com/106130
http://my.pixacom.com/profile/138
***********My Girls & I**********

********** Love these girls...they rock!!!!***********
******Friends Request****** I value great friendship!!! MOST OF YOU GUYS that KNOWS me, knows me as a "loving and passionate person" who always lend a helping hand to others!!! So if You FR me I ask that you keep in touch with me because I surely will with you!!!
********Please note that I still maintain a strong build relationship with all of my photographers and models that I have worked with in the past, so at "ANYTIME" if I feel and know that someone "NEW" is using me, it'll be known in this industry to protect other members here on MM. I have help numerous of models in the past and discovered that I have been used by them in a way that is very hurtful. I don't like being used, manipulated, or played, but then "again" who does??? There's an old saying "treat others the way you wanted to be treated!" because Kharma will come around and bite you in the as*

***********Photographers if you have any emails requesting a photo shoot from another model and he or she claims to have know me "PERSONALLY" "PLEASE VERIFY IT WITH ME!!!!" I will NOT be responsible for the other models bad reflections!!!***********
*******Apparently people will DO ANYTHING FOR FREEBIES********
Verified Credits (0)
Worked with harmony anderson? Share your experience and become verified!
Add Credits
Credit Notes
Gary Cloud Photography Mayhem #663233*****Most Highly Recommended*****
Anzalone Photography Mayhem #622245 ******Most Higghly Recommended******
Sawaan Gundy Studio Mayhem #377420*****Most Highly Recommended*****
Dave Davis Mayhem #37812******Most Highly Recommended******
Anhydrous Productions Mayhem # 779993******Most Highly Recommended******
Art & Face Photography Mayhem #501510 ***** Most Highly Recommended*****
Enchantment Studio Mayhem #424919******Most Highly Recommended******
Dan David Photography Mayhem #682025 *****Most Highly Recommended*****
Danielv Photography Mayhem #633646*****Most Highly Recommended*****

CBs Photography Mayhem #84138*****Most Highly Recommended*****


Bad Foto Mayhem #3727 ****Most Highly Recommended****

Ken Morrison Photography Mayhem #45701*****Most Highly Recommended*****

Stillmotion Photography Mayhem #298104*****Most Highly Recommended*****
Neil Peters Fotografie Mayhem #390086*****Most Highly Recommended*****
Paul Blieden Photography Mayhem #265239***Most Highly Recommended****
Barrets Photography ( Not on MM yet) ****Most Highly Recommended****
Geomphotography (not on MM Yet) **** Most Highly Recommended****
F-Stopart Photography Mayhem #570813****Highly Recommended****
AFE Photography Mayhem #410163****Highly Recommended****
Enchanting Photography
KingKonh photography
Johnnys Ngyuen Photography
GM Photography
Covershots Photography
RQM Photography
Angelos Photography
Mike Smiley Photography
PTorres Photography
*****Models*****
Renny Kim Mayhem #674155 *****Highly Recommended*****
Gin the Gypsy Mayhem #378260 *****Highly Recommended*****