Details
Last Activity:
May 17, 2012
Compensation:
Depends on Assignment
See Less
Friends (315)
About Me
I have grown to love this industry ever since a friend persuaded me to step out of my box and give it a try, so I am here to see where it takes me! I look forward to working with people in the industry who are interested in working with me to help develop my portfolio as well as their own.
I am most interested in doing high fashion shoots. I am open to any artistic ideas. Absolutely NO nudity or implied nude.
I am currently only interested in doing paid work. Exceptions will be made on a case by case basis. Willing to travel if expenses are paid for.
I have experience in runway. Love showcasing the talents of designers & artists.
I would prefer to work with photographers that give direction during the shoot. Naturally shy but very easy going, down to earth, and easy to work with. I am dependable and timely. I am looking forward to working with the Model Mayhem community!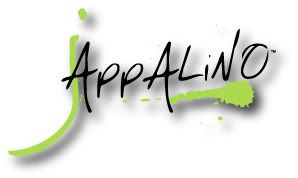 logo designed by: cbrewster [avenue designs :
http://www.curtisbrewster.com
]
Verified Credits (0)
Worked with Jappalino? Share your experience and become verified!
Add Credits
Credit Notes
I've had the pleasure to work with:

|| PHOTOGRAPHERS ||
Jay Marroquin #1091657
Bryan Anderson #175818
XposurePhoto #2600
Michael-David Inc #330765
Photos by Kelton #98384
JandRStudios #308042
Schlegel Photography #126446
Sinapps #11542
King David Creations #181767
Krystal Nicole Studios #522935
par l ange #545886
H Weidmann Photography #570059
RhaMels Photography #531683
Teddy Tran #353554
shotbyangela #780238
hassanart #861872

|| MAKEUP ARTISTS ||
Makeup by Darcie #216208
Sara Eudy #241862
alex Vqz #400681
Damien at Cat Eyes #503137
Stephanie Shely #508022
Constanza Eliana #429226
Cara Dulce Studios #589668
Dawn Aisha #184247
laurynwithay #526454
Jen Marine #623360

|| HAIRSTYLISTS ||
rockstylistchris #439187
Vaniteux #454069
laurynwithay #526454
Krystal_Nicole #728138

|| CLOTHING DESIGNERS ||
TikiGlam #412325
Sophisticated Bitch #529028
AZAC Designs #3783
Couture by Nydia #543534
Designer Suzanne B #1057014
Shina Rae #1022081
Judyang #1065523

|| 2011 FASHION SHOWS ||
- " Une Bonne Nuit Avec Le Rich " Fashion Show [M2 Gallery : Houston, TX]
- " For a Good Time Call " Sophisticated Bitch Spring 2011 Fashion Show [Nox : Houston, TX]
- Sophisticated Bitch Swimwear Fashion Show [ROak/Rush on Kirby : Houston, TX]
- White Linen Night 2011 [The Heights: Houston, TX]
- Sophisticated Bitch "Pink" Fashion Show at White Linen Night 2011 [Houston, TX]

|| 2010 FASHION SHOWS ||
- Poisson d' Avril feat. Sophisticated Bitch Clothing Spring Line [Nox : Houston, TX]
- White Linen Night in The Heights [Houston, TX]
- Yellow Magazine Fall Fashion Event feat. H Harloquin Fashion Show [Momentum BMW Southwest : Houston, TX]

|| 2009 FASHION SHOWS ||
- Sophisticated Bitch vs. Gangsta Rap Fashion Show [Bambou : Houston, TX]
- Love Couture IV feat. Posh Boutique [The Tasting Room : Houston, TX]
- TropiCouture Salon Fashion Show [TropiCouture Studio : Houston, TX]
- Christmas in February Gala feat. Lizzi London [Hilton Post Oak : Houston, TX]
- Roguescene Tattoo Fashion Show [Zeppelin : Houston, TX]
- Shina Rae "Bad is the New Good" Fashion Show [Beauty Bar : Austin, TX]
- Roguescence Indie Designer Fashion Show feat. Judyang & Song K [Blue Label : Houston, TX]
- Danny Nguyen Couture Swimsuit Fashion Show [Saez & Zouk : Houston, TX]
- Pink Aile Runway for the Cure feat. designs by Alma Guerrero [Westin Galleria : Houston, TX]
- Sophisticated Bitch Clothing End of Summer Fashion Show [Pravada : Houston, TX]
- Envy Me Rock n' Royalty Fashion Show [Reign : Houston, TX]

|| 2008 FASHION SHOWS ||
- High Fashion Meets Street Couture Fashion Show [Next : Houston, TX]
- Couture by Nydia Fashion Show [Zeppelin : Houston, TX]
- NAAAP Charity Event feat. Village Girls Boutique [Crome : Houston, TX]
- Swim n' Sport Bikini Fashion Show [Crome : Houston, TX]
- Couture by Nydia (Hand Painted Collection) Fashion Show [Amnesia : Houston, TX]
- Bibi Magazine Styleast Fashion Show [Westin Galleria : Houston, TX]
- NguyenNation Fashion Show [Roxy : Houston, TX]
- NguyenNation Fashion Show [Fame : Houston, TX]
- NguyenNation Fashion Show [Status : Houston, TX]
- Sophisticated Bitch Clothing "She's Not Me" Fashion Show [Venue : Houston, TX]
- Beaushion Gala Fashion Event feat. Lizzi London [Bar Rio : Houston, TX]
- Beaushion Gala Fashion Event feat. Lizzi London [Club 2610 : Houston, TX]
- Halcyon Retreat Grand Opening feat. Lizzi London [Houston, TX]
- Lizzi London Fashion Show [Harrah's Casino : New Orleans, LA]
- Recycle Material Fashion Show feat. Danny Nguyen [HCC Central : Houston, TX]
- Lizzi London Fashion Show [Omni Hotel : Houston, TX]
- Living Couture Fashion Show [Meridian : Houston, TX]
- Envy Me vs. Juliet & Romeo Couture Fashion Show [Rocbar : Houston, TX]
- High Society Boutique Fashion Show [Houston, TX]
- 'chicle de anya' Fashion Show [M2 Gallery : Houston, TX]

|| 2007 FASHION SHOWS ||
- Panda Cake Vintage Fashion Show [Mantra : Houston, TX]
- Jacob Joseph 2nd Annual Million Dollar Model Fashion Show
feat. Jacob Joseph, Coquetti Couture, & Project Boutique [Crome : Houston, TX]
- TikiGlam Couture Conniption [The Marriott : Houston, TX]
- Nigerian Houston Carnival Fashion Show [All Saints
Community Center : Houston, TX]
- Cockstar Army Fashion Show [Status : Houston, TX]
- Sally T. Fashion Show @ Grand Opening of Shimako Sushi Bar
Private Grand Opening [Houston, TX]
- Charity Fashion Show feat. TikiGlam & AZAC Designs [Cy-Fair
College : Houston, TX]
- Joe Magazine Fashion Show feat. Posh Boutique & Catwalk [Pashaa Ultra Lounge : Houston, TX]
- AZAC Designs Avant-Garde Couture Show [Numbers : Houston, TX]
- Essencia Brasil Swimsuit & Lingerie Store Grand Opening Fashion Show [Houston, TX]
- Modern Salon Hair Show [Modern Salon Day Spa : Houston, TX]
- Jacob Joseph Fashion Show [Rocbar : Houston, TX]
- Sophisticated Bitch Clothing Naughty vs. Nice Fashion Show [Vogue : Houston, TX]

|| MISC ||
- Sephora Mannequin Model for NARS Makeup Event [Galleria Mall, Houston, TX]
- Hair Model for M Salon Website [Houston, TX]
- Jewelry Model for Billie International "Custom Signature Concepts" Website [www.billieintl.com]