Details
Last Activity:
Jan 18, 2015
Experience:
Some Experience
See Less
Friends (1034)
Lists (1)
And... this is your best shot.
35 Photos
See Less
About Me
Travel:
New York, NY 4/4-12/2009 (tentative)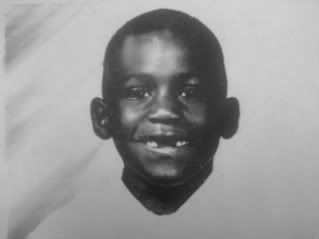 We should never forget where we came from. The picture above is of me at six years old. I just had to show it to all of you because most people don't believe me when I tell them I have come a long way. So here's proof… I was a little funny looking. lol I was even picked on and called names just because of it. It took a while, but eventually, I grew into those ears and got my teeth back. lol
Towards the end of high school and especially once I started college was when I started getting compliments. My friends started telling me to get into modeling, but at that time I was still unaware of my own looks. It wasn't until Spring Break my sophomore year in college when some friends and I went to San Francisco to visit a former classmate of ours. This guy Caesar was addicted to Craig's List lol, and being one of my friends who pushed me towards modeling, he found a photographer for me. James (41221) offered to do a shoot with me. I warned him that I had no nice clothes to shoot in because I was on break and not prepared to shoot. He told me it was fine because he mainly does nudes, and asked me if I was cool with that. As you can tell from the nude pictures in my portfolio, I was. lol
James is the one that told me about Model Mayhem and told me what I needed to do to set it up. Once I did I got a lot of attention from photographers who wanted to shoot nudes with me. I considered canceling my Mayhem account because I didn't want to be a nude model, but fortunately photographers like Bruce (400627), Ivan (219958), and Gregory (18728) noticed something else in me. They all said something similar to, "Not that there is anything wrong with nudes, I just want to help you build your portfolio…" My second photo shoot was with Bruce. It has been kind of a ripple effect after that. I got a chance to work with each of those photographers, and you can see our work if visit my Myspace page.
While getting acquainted with the site, I met very positive and encouraging photographers, designers, and other models. Ray Brown (132203), who has been my biggest inspiration from the start, always gave me step by step instructions on how to become a model. It just so happened that Ray Brown traveled to California to work with Bruce to do a fashion shoot promoting Ray's Menswear. Bruce and Ray invited me to come to the set along with other models Norman (264472) and Andre (451242). One thing led to another and the next thing I knew, Ray was showcasing his line in the Black Business Expo in Los Angeles. Ray referred me to the producer of the show, Davide (278431). Davide, also a very positive influence of mine, coached me on the runway and gave me the name Kema. The K and the E are from my first name, Keenan, and the M and the A are from my middle name, Martel. Davide said I was too timid and almost too nice to get anywhere in the industry. He made sure to explain the difference between arrogance and confidence. He told me I needed to turn up the confidence whenever I went to a casting, interview, or an audition. So, Kema became my alter ego and by September I was walking on the catwalk in my first fashion show wearing Ray Brown's collection.
The time from my first photo shoot to my first fashion show was just five months. I've done so much in between those few months and even more since then… from promotion gigs, fashion shows, convention work, stock photography and numerous photo shoots to teaching other aspiring models how to become better at what they do. Too bad we are only limited to just 20 photos. lol Hopefully, you can see that I have really come a long way. I'm not a professional model or anything, but I'm way farther from where I thought I'd be when I was that little boy in the picture above. Remembering where I came from is what keeps me humble, and looking back to see where I started is what keeps me eager. I'm not going to stop here because I know I can keep going. When I think about my bullies from back in the day… I just smile and think… Look at me now!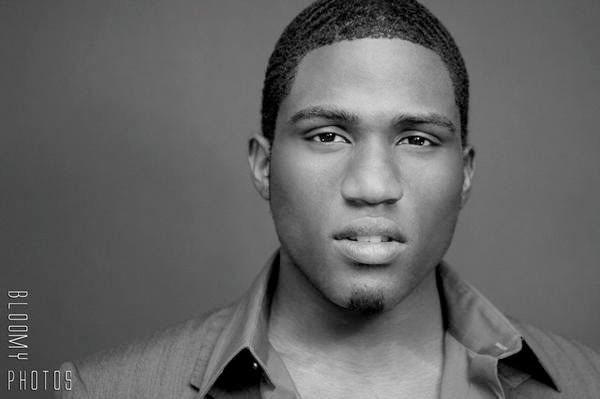 Verified Credits (0)
Worked with K3ma? Share your experience and become verified!
Add Credits
Credit Notes
The people I have worked with are listed from first to last.

Photographers...
James- Mayhem #41221
Bruce- Mayhem #400627
Gregory- Mayhem #18728
Ivan- Mayhem #219958
Delmont- Mayhem #416052
Claudia- Mayhem #553315
Judy- Mayhem #594410
Justin T- Mayhem #18452
Skyyler - Mayhem #103597

Models...
Andre- Mayhem #451242
Norman- Mayhem #264472
Shea- Mayhem #463474
Shawna- Mayhem #511081
Jessica- Mayhem #510021
Dion- Mayhem #698114

Fashion Shows/ Designers...
Ray Brown- Mayhem #132203
Davide- Mayhem #132203
Channel- Mayhem #646983
Michael- Mayhem #646983

Looking forward to working with YOU…
Charles- Mayhem #477210
Dallas- Mayhem #504697
Davide- Mayhem #132203
Harry- Mayhem #151773
Justin M- Mayhem #349198
Lenny- Mayhem #9430
Nicky- Mayhem #210617
Phil- Mayhem #508384
RayVin- Mayhem #532821
Trevor- Mayhem #34265

Thanks for your guidance and encouragements…
Dallas- Mayhem #504697
Davide- Mayhem #132203
Harry- Mayhem #151773
Lenny- Mayhem #9430
Michael M- Mayhem #155272
Ray- Mayhem #132203