Details
Last Activity:
Nov 16, 2016
Experience:
Very Experienced
Compensation:
Paid Assignments Only
See Less
Friends (90)
About Me
MAY 24TH, 2012 JUMPED 18000 FEET! HIGHEST YOU CAN JUMP! #SKYDIVING!!
I'm a Petite (Commercial Print) Model/Dancer-Choreographer/ Actress/ Voice over artist/ Linguist and Now Recording Artist!!!!!
I've worked as a Dancer and Model with almost all the top existing reggae artists including(MAVADO, SEAN PAUL, BEENIE MAN, SERANI and SPRAGGA BENZ), Hip Hop artists including LL COOL J, JADAKISS, OJ DA JUICE MAN, SWIZZ BEATZ, DJ WEBSTAR, TINIE TEMPAH, CHASE AND STATUS, MAINO AND ROSCOE DASH... Which have been shown on BET, MTV etc...
Twitter and Instagram: @KEEKEKAWAII
I've also worked as a Host/Emcee/Interviewer at various parties: Mitzvahs, Celebrity events, Red Carpet Events. Concert/ Tour Interviewer( Taylor Swift-Speak Now Tour), Corporate events.
I've done Promotional Modeling for various clients including Ann Taylor Clothing, Tommy Hilfiger, Urban Hair magazines including HYPE HAIR with BRANDY, BEYONCE', RIHANA and NIKKI MINAJ and the list goes on and still progressing... Current/Recent Promotions and Tours follows in credits below.
I have extensive experience in dancing/ modeling and stage performances since the tender age of 7!.
I have converted my multiple abilities into a strong work ethic from dancing/performing at a tender age of 3!!! also as a Media Arts student at Coppin State University. I have seen entertainment as a craft and profession. My work ethic has inspired me to make every audition, to continue my training and to be mentally and physically at my peak for an audition/role/booking at any time.
Verified Credits (0)
Worked with Keeke Kawaii? Share your experience and become verified!
Add Credits
Credit Notes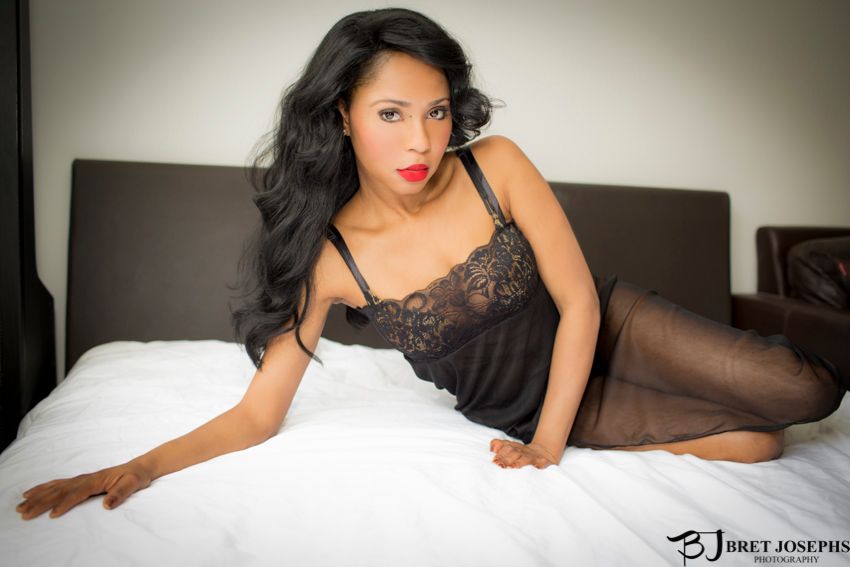 FILM:
Notorious B.I.G Featured Dir: >>George Tillman Jr.
Cadillac Records Dancer Dir: >>Darnell Martin
Brooklyn's Finest Shorty Dir: >>AntoineFugua
THEATRE:
Mary Had a Baby Angel Coppin State University
Fly Fox and His Tricks Fox Coppin State University
Commercials /Prints/Videos:
JadaKiss "whose fake" Ft Swizz Beatz and OJ Da Juiceman (Principal Dancer)
http://www.youtube.com/watch?v=_T2yTDxJOdQ
Movado "Am so special" video. Dir: Ras Kassa (Principal)
http://www.youtube.com/watch?v=lcZxkFGyHbk
DJ Webstar "Tipsy" ft Serani, Jadakiss (Lead Dancer)
http://www.youtube.com/watch?v=h0r65-trsZQ
Serani "Searching" (Lead Dancer)
http://www.youtube.com/watch?v=E7Hx119FaFU
Spragga Benz "Rasta man" (Principal Model)
Tinie Tempah Ft Chase & Status "Hitz" (Principal Dancer)
Asar WSP "Ina Dis Life" (Choreographer-Lead Dancer/Model)
KeeKe "How You Get It?" My 1st Single:)!!!
http://www.youtube.com/watch?v=I61rsOY5j_0
http://www.youtube.com
Maino ft Roscoe Dash "Let it Fly" (Choreographer-Lead Dancer/Model)
http://www.youtube.com/watch?v=FDgMa062zbI
Musical Masquerade "Freak" (Lead Dancer)
http://www.youtube.com/watch?v=FlvobM_qeYU
Hype Hair Magazine (holiday edition)
Hype Hair Magazine July 2010
Captain Morgan Commercial
Walmart/ Coke Commercial
Verizon Network Commercial
Oreo Cookie Commercial
Burger King Commercial Dir: Spike Lee
Hollister Clothing co Print Ad campaign
Tribute to all dancers Assemble Shoot
Red Label
Captain Morgan
TV:
Grill it with Bobby Flay- Food Network
BET Black Girls Rock
Education & Training:
Coppin State University
Media Arts Major/ Spanish Minor
Voice, Speech & Movement, Improv Acting, & on-camera training with Professor Grant, Professor Whitehead and the superb Prof. Janice Short from Morgan State University.
Additional Skills & Qualifications:
Dancing (5 years consecutive J.C.D.C dance competition (GOLD MEDALIST!), Cooking, Hospitality, designing creatively, innovative inventions, Languages: Spanish, French, English (all aspects of communication) and my Native dialect; Patois. The ability to mimic any accent heard!! I'm culturally diverse.
TRAVELS and TOURS FOR YEAR 2010:
MARCH: Miami, Fl
JULY: Brewster, Connecticut, Virginia, South Carolina
SEPTEMBER: Los Angeles, California
Pomona, California
2011:
JANUARY: Milford, Connecticut
FEBRUARY: Detroit-Michigan, Milwaukee- Wisconsin
MARCH: New Berlin, Cincinnati- Ohio
APRIL: Houston TX, San Antonio TX
MAY: Houston TX, Austin TX,
Charlotte, NC /Cleveland, OH/ Grand Rapids, MI
JUNE: Buffalo, Niagra Falls/Charlotte NC/Cincinnati, OH
July: Cincinnati, OH/ Kentucky/ Stampford CT/ Newark, NJ/Washington DC
September: Minneapolis/Milwaukee/Chicago/Atlantic City
2012:
January: Los Gatos, CA/ San Jose/ San Fran/ Santa Cruz
MArch: Los Angeles/ Frisco
May: Charlotte, NC/ Phoenix, AZ/ Oakland/ Los Gatos, CA/ Monterey
UPCOMING TRAVELS: Will update you
BRANDS REPRESENTED AS A SPOKES MODEL/PROMOTIONAL MODEL:
Ann Taylor Loft
Kozy Shack
Nestle
US Army
Drumstick
Puerto Rican Day Parade
NY Yankees
NY Mets
The Food Network
Grill It With Bobby Flay
Calgon Beauty
Caribbean Day Parade
Columbian Heritage
Naked Juice
AVP Volley Ball Tournament
NBC
NBA Draft
Roc A Wear
40 40 Club
Duane Reads
Shop Rite
Axe
Tennis Channel
Direct TV
MDU
Dooley's Liquor
ING NY Marathon
Power Bar
Hornitos Tequila
HP Windows 7
HP
Microsoft
J&R
BestBuy
T-Mobile
Sex and The City2
Target
Motorola Cliq
HD HTC
Zendough
Nickolodeon
Yo Gabba Gabba
Johnsonville
Visa
Toy Story3
The Sorcerer's Apprentice
SALT
Kia Motors
Seaport
Texas on Tour
SalonPas Pain Relief Patch
X-Box 360
Kinect
Adidas
UB Soft
Macy's Window Front
Tommy Hilfiger
Guinness
Dora The Explorer
Nick Jr.
Time Warner Cable
Ulster County Fair
LA County Fair
Pamona County Fair
TOT, LA
Pepsi
Brisk
Lipton Tea
NYU
Captain Morgan
Meadowlands Stadium
Astoria Street Fair
Diva's Marathon
Simon Malls
RockerFeller Center Tree Lighting
Stetson After Shave
Cold Eeze
Twinings Chai Tea
Simply Orange
Charmin
Tron Legacy
Maybelline
Radio City Hall
The Rockets
H&R Block
Boost Mobile NY
New York Nicks
NCAA
Turner Sports
March Madness
Nintendo 3DS NY
CBS
TBS
TNT
TRU TV
Aveeno NYC
Nintendo 3DS (Houston,TX)
Boost Mobile (Houston,TX)
JFK Airport/Port Authority
JetBlue Airlines
FOX TV
America's Most Wanted
Family Guy
X-Factor
Bones
Zagat
Pirates Of The Caribbean 4
Subway
Good Morning America
Pantene Pro-V
BJs
Little Giant Ladders
Home Depot
LULAC- Cincinnati
CARS 2
IMAX
Lowe's Theater
Microsoft Imagine Cup 2011
Marriott Marquis
Cover Girl
Taylor Swift-Speak Now Tour
Prudential Canter
NCLR- Washington DC
Gatorade G-Series Pro
Edible Arrangements
5th on the Park
BP Gas and Oil
Delta Airlines
United Way
Save The Children
Soft Cups
Build A Bear Workshop
Skylander- Adventures of Spyro
Toys R Us
BET
Black Girls Rock
Remix Lab Tour
Hyundai
Forza Motor Sports 4
ITVA Awards
Jack Morton Worldwide
Wella
Victoria Secrets Angels
Google
American Express
Kinect DisneyLand Adventures
Disney On Ice Tour
50cent's Street King Energy Shot
Reebok Fitness
Spider Man 4: The Amazing SpiderMan
FairWay Market
BP-CHASE
BORGATA CASINO/SPA
Qdoba
NY Cycling Expo
Taste Of The Upper West Side
Figenza Vodka
Google-Android
USA Basket Ball Olympics 2012
Metro PCS
NBA
Healthy Share
Facebook
General Electric
Community National Bank
Buchanan's Master Whiskey
Tenga-Adult Concept
LGBT Pride Parade
Columbia Export Fashion Show
Smirnoff PAB's
RIM
BlackBerry PlayBook 2.0
Samsung Galaxy Note 10.1
Ciroc Summer Girls
Woolite Detergent
TJ Maxx Fashion Week 2012
Marshalls Fashion Week 2012