Details
Last Activity:
Nov 22, 2009
See Less
Friends (729)
About Me
I began doing photography during my deployment to Iraq in 2006. I took photos of the life of soldiers from a soldier's point of view. Shortly after returning from war, I began experimenting in all fields of photography from events to modeling.
God has been great. L'Ors De Studios has quickly grown from a guy with a dusty,sandy camera, to a successful corporation with a reputation for bringing the imagination to life and being involved in just about everything from photo shoots, fashion shows, magazines, music videos, concerts, agencies, etc.
Currently, I am the Co-Founder of Studio De Tapis Rouge in Metairie, where we accommodate everyone seeking a career in the modeling industry.
We are heavily equipped and do travel often. Along with my modeling director, Priscilla Diaz and a long list of hair and makeup artists like Stefinette L'Roe and Samantha D'Amico, we focus on mostly modeling portfolios, weddings, commercial/production photography, advertisements.
We pride ourselves on customer service and making our clients feel as comfortable and beautiful as possible.
We differ from most photography companies in the aspect that we are more professionally involved with our models. From beginning to end. From the fitting to finding the right agencies.
We look forward to working with those who are as driven, focused, and as positive as us.
Call:
Ramon Madrid, photographer/digital artist 504.333.0199
or
Priscilla Diaz, modeling director 504.428.8600
*We have a TWO WEEK TURNAROUND POLICY on your photos*
We believe strongly in customer service,(also the "time is money policy") and we know how important it is to get your images back and ready to further your career.
Visit our studio:
3515 Melville Dewey
Metairie, LA 70065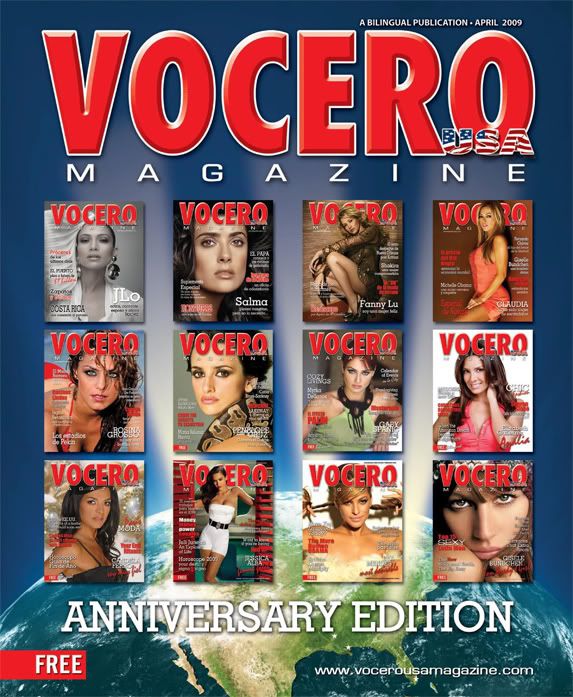 CONSIDERING OWNING YOUR OWN BUSINESS?
Starting a business is one of the most important decisions you will make in your lifetime. It will affect your family, your finances and friends for years to come. We know this is of the utmost importance to you. We at Vocero USA Magazine are totally and completely committed to your success. We will make sure that you have all of the important information needed to begin on this path of freedom and reward.
Our comprehensive training program is designed to address every detail of setting up your own business.
Once your training and certification is complete, the real fun begins.
With a low, up front investment and a huge earning monthly potential, this rewarding career lends itself to a variety of backgrounds and personalities.
If you are: open, friendly, enthusiastic, have great communication skills and have a burning desire to succeed, you are perfect for this great opportunity. No publishing experience is required, you may work from home by yourself, but not necessarily alone. Our whole team of experts, sales trainers and friendly staff will be there cheering and helping you along the way to success.
If you feel that owning a license of your own magazine is just right for you and your community, please feel free to call Ramon Madrid 504.333.0199
We Offer You:
ESTABLISHED OPERATING SYSTEMS
WORK AT HOME
GREAT SUPPORT TEAM
FUN & REWARDING CAREER
NO EXPERIENCE NECESSARY
ALL DESIGN & ARTWORK PROVIDED
*** Currently offering publishing opportunities by Demographics in Texas, Florida, Georgia, Alabama, North & South Carolina, New Mexico, Arizona, California and Puerto Rico.
¿LE GUSTARIA TENER SU NEGOCIO PROPIO?
Comenzar un negocio es una de las decisiones más importantes que usted hará en su vida. Esta decision afectará su familia, sus finanzas y amistades por muchos años. Sabemos que esto es de suma importancia para usted. Nosotros en Vocero USA Magazine estamos totalmente comprometidos a ayudarlo a tener éxito. Le aseguramos darle toda la información necesaria para que pueda embarcarse en este sendero que le dará libertad y satisfacción.
Nuestro programa de entrenamiento comprensivo está diseñado para delinear cada detalle para que usted pueda establecer su negocio propio. Una vez que finalice su entrenamiento y obtenga su certificación, empieza la mejor y más divertida parte de su empresa.
Con una inversión inicial baja y un inmenso potencial de ganancia mensual, esta carrera bien remunerada es perfecta para personas de diversos medios y personalidades.
Si usted es: amplio, amistoso, entusiasta, con excelentes habilidades de comunicación y un fuerte deseo de querer triunfar, usted es el perfecto candidato para beneficiarse de esta oportunidad. No necesita tener experiencia de publicidad, puede trabajar desde su hogar, solo, pero no necesariamente sin ayuda y respaldo. Nuestro equipo de peritos, entrenadores de ventas y personal amistoso estarán listos para ayudarlo asegurando su éxito.
Si usted siente que el poseer una licencia para obtener su propia revista es factible para usted y su comunidad, por favor llame a nuestro Director de Desarrollo Comercial, Michael Allen, al teléfono (337) 264-3795 o Fax (337) 264-3796. Puede tambien enviarle un correo electrónico a:
[email protected]
Le ofrecemos:
SISTEMAS DE OPERACIÓN YA ESTABLECIDOS
PUEDE TRABAJAR DESDE LA COMODIDAD DE SU HOGAR
EQUIPO DE APOYO
CARRERA DIVERTIDA Y REMUNERADA
NO NECESITA TENER EXPERIENCIA ALGUNA
SE PROVEEN TODOS LOS DISEÑOS Y GRAFICOS ARTÍSTICOS
*** Actualmente se ofrecen oportunidades para la venta de Licencias en ciudades de Tejas, Florida, Georgia, Alabama, Carolina de Norte y Carolina del Sur, Nuevo Méjico, Arizona, California y Puerto Rico.
Verified Credits (0)
Worked with LOrs De Studios? Share your experience and become verified!
Add Credits
Credit Notes
National Geographic
New On Wheels
Lourdes "L'Ors De" Gamboa
NolaOut.com
2nite.com
Mihk E. Lu, Fashion International
Telemundo
KGLA
Tulane University
Giorgio Hair Designers
Salon Carmen and Santos
John Jay
Ashey Dufrense
Breann McGregor
Fox Media
Planet Beach
Hooters
Georgiou Clothing
Gala Music
Vocero Magazine
Shive Magazine