Details
Last Activity:
Jul 07, 2013
Compensation:
Depends on Assignment
See Less
Friends (135)
Lists (11)
Images I want to draw
9 Photos
Artistic Excellence
7 Photos
Expression and Moods
3 Photos
Professional Perfection
4 Photos
Favorite Images
16 Photos
Stunning Beauty
12 Photos
See Less
About Me
NEW IN ARIZONA!!!! Accepting limited TFP/DVD. Email for graphic design and photography. I'm looking to meet new models and MUA's for organizing creative shoots in the Phoenix and surrounding areas!!
"Family Vacation" Vector illustration. How many Disney characters can you find? I spent roughly 250 hours to vectorize this piece. Created in Adobe Illustrator, with plenty of coffee and iTunes.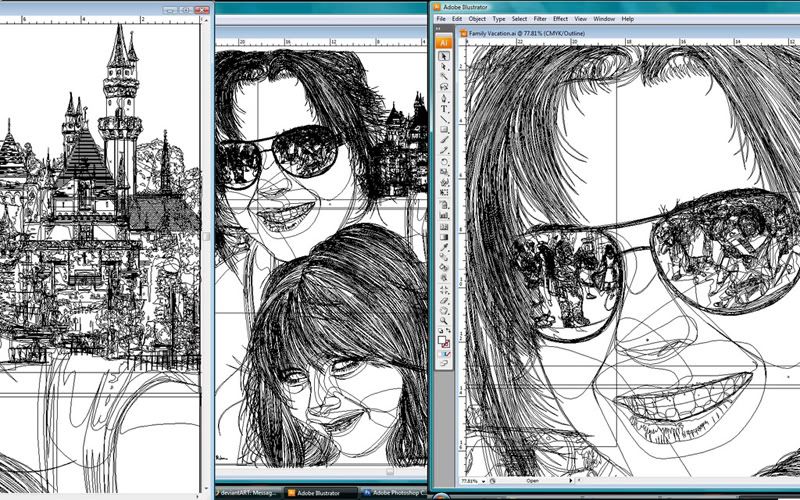 "Beast And Beauty" Vector Illustration. I had fun with this one, created in Adobe Illustrator.
Custom Digital Illustration for all print and web applications. Email for pricing!! Some trade for artwork is available if it is beneficial to both of us!
Characters from several projects collaborating with Dean Yeagle.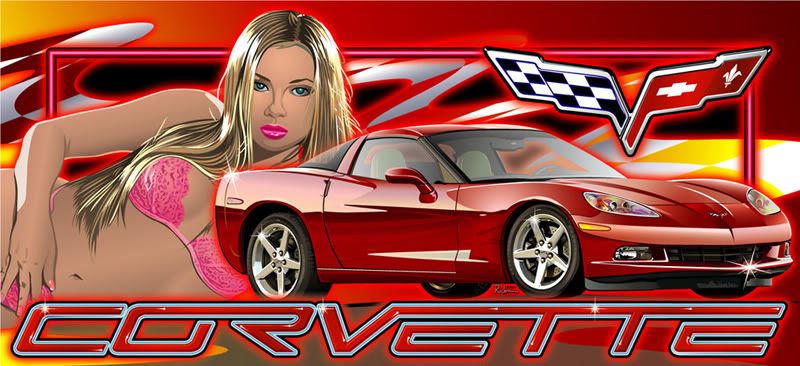 Rock Ola Jukebox belly art design.
I am a graphic designer and industrial photographer serving the casino, amusement, toy, and candy industries. I draw the images I take in Adobe Illustrator, making vector artwork that can be used for print, logos, posters, branding, product packaging, slot machines, video games, and all related marketing and collateral materials.
I can also help you create a portfolio with photos, logo, prints, web page, or marketing to help your career.
Please contact me if you are interested in working together!
The best way to contact me is by email,
[email protected]
, or note me through here!
Log Flume ride. 8,150 ft, 8 miles of singletrack overlooking Lake Tahoe. Looking for exceptionally committed models for action/sports shoots.

Panoramic shot of San Francisco using 9 individual images.
Panoramic shot of Squaw Valley CA, using 9 individual shots.
Verified Credits (0)
Worked with rjonesdesign? Share your experience and become verified!
Add Credits
Credit Notes
~Alex *Multiple Shoots, Illustrations*~
~Ava Monroe MM#265651 *Multiple Shoots*~
~Bree Paige MM#457516 *Illustration*~
~Chelsea Belflower MM#765903 *Photoshoot*~
~Christina Marie MM#793176 *Multiple Shoots*~
~Courtney Jankovic MM#497130 *Multiple Shoots*~
~Damara Lynn MM#687133 *Illustration*~
~Erin Gustine *Multiple Illustrations*~
~Flavia *Illustration*~
~Heather DeAngeli MM#707222 *Photoshoot*~
~Isis MM#12482 *Illustration*~
~Katherin Pickett MM#270015 *Illustration*~
~Katie Bohl MM#753653 *Photoshoot*~
~Kimber Lee MM#483114 *Photoshoot*~
~Krista Dane *Illustration*~
~Laura Lund *Photoshoot*~
~Maci *Multiple Shoots, Illustrations*~
~Melissa Wiggins MM#77418 *Illustration*~
~Michelephant *Illustration, more planned*~
~Miss Lo MM#498871 *Photoshoot*~
~Miss Lynds MM#702548 *Photoshoot*~
~Ms. Wicked MM#194130 *Illustration*~
~Ramona Cachinero MM#474061 *Multiple Shoots*~
~Samantha Knight MM#731526 *Photoshoot*~
~Stacey Scott MM#401219 *Illustration*~
~Stacy Kirchbaum *Illustration*~

Print:
~PlayMeter Magazine~
~Replay Magazine~
~Vending Times Magazine~
~Candy Industry Magazine~

~Editors Choice, Illustrator World~
~Editors Choice, National Association of Photoshop Professionals~
~International Assoc. of Vector Artist Professionals (IAVAP) member~
~NAAP Member~
~Contributing Administrator & Writer; Illustrator World~

Over 300 game titles from slot machines to video games in the past 8 years.
Over 50 print ad and poster campaigns in the past 5 years.
Over 50 product and packaging/branding campaigns in the past 10 years.
Digital inker and colorist for Dean Yeagle, Playboy cartoonist.
Certified in Adobe Illustrator and Photoshop.

Shows & Exhibitions:
World Gaming (G2E), Las Vegas 1998-2007
Amusement Showcase International, Las Vegas/Chicago 1998-2007
Amusement & Music Operators Assoc., Las Vegas 1999-2007
Fun Expo, Las Vegas 1999-2007
Bingo World, Las Vegas 2003-2007
IGCA, San Diego 2004-2007