Details
Last Activity:
Jan 19, 2018
Compensation:
Time for Print
See Less
Friends (1197)
Lists (3)
D.FALLU - InSpIrAtIoN - FASHION
40 Photos
D.FALLU - Male Models - IN UNDERWEAR
338 Photos
D.FALLU - Male Models - NUDES SHOTS
541 Photos
See Less
About Me
I am only shooting male artistic nude for the moment. If you are interested in modeling for me, please fill this form or send me a private message. You must be able to come to my studio in Quebec city.
[-- BIO --]
D'avantage attiré par la création et la transformation que par le réel perceptible par ma caméra, j'aime évoquer au lieu de montrer. Souvent inspiré par mes rêves, visions, intuitions, je me laisse guider par celles-ci au lieu de m'imprégner totalement par ce qui se passe devant mon objectif. J'aime mettre en scène, voir même travestir les sujets dans mon travail. Je ne peux seulement me permettre de prendre une photo et la laisser intacte. Je dois absolument lui ajouter ma touche, la dénaturer, la retoucher, la texturer. Que ce soit de façon plastique ou numérique, mes altérations tentent d'amener la photographie le plus près possible de ma vision artistique.
Je m'utilise constamment comme modèle dans mes photos. Au début, je faisais beaucoup d'autoportraits parce qu'il était plus facile de me prendre en photo, peu importe la situation, que de tenter de convaincre un modèle de poser pour moi. Maintenant, en devenant plus mature, c'est devenu une habitude et aussi une façon de m'exprimer. C'est devenu un rituel, quelque chose que j'essaie de faire mensuellement afin d'exprimer les maux que je suis incapable de nommer.
Le nu a toujours été quelque chose qui m'a attiré, quelque chose qui a capter mon regard. Je trouve que les corps nus « s'expriment » mieux que les paroles ou les écrits. Sans même vouloir évoquer quelque chose de précis, le simple fait de se tenir nu, sans masque, devant l'objectif, laisse notre corps parler de lui-même.
[-- SOCIAL MEDIAS --]
http://yxystudio.com
http://davidfallu.deviantart.com
http://dfallu.tumblr.com
[-- 17/07/14 WINNER PIC OF THE DAY 18+ --]
[-- 04/03/11 WINNER PIC OF THE DAY 18+ --]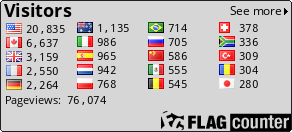 Verified Credits (0)
Worked with David Fallu? Share your experience and become verified!
Add Credits
Credit Notes
EXPOSITIONS PERSONNELLES
[2017-09] MUSES MODERNES & VANITAS, BOUTIQUE GOSSELIN PHOTO, QUÉBEC, CANADA
[2012-04] ABANDON, BOUTIQUE GOSSELIN PHOTO, QUÉBEC, CANADA
[2012-01] AU-DELÀ DU SEUIL/THE ESCAPE, RESTAURANT LA QUEUE DE VEAU, QUÉBEC, CANADA
[2011-06] AU-DELÀ DU SEUIL/THE ESCAPE, RESTAURANT LA QUEUE DE VEAU, QUÉBEC, CANADA
[2009-08] THE ESCAPE, BOULANGERIE TOUJOURS DIMANCHE, MATANE, CANADA

EXPOSITIONS COLLECTIVES
[2012-05] ABANDON, GALERIE NI VU NI CORNU, STE-ANNE-DE-BEAUPRÉ, CANADA
[2012-04] SALON DE L'ALTERNATIVE DE QUÉBEC, GALERIE L'ÉTABLI, QUÉBEC, CANADA
[2011-05] AU-DELÀ DU SEUIL, GALERIE NI VU NI CORNU, STE-ANNE-DE-BEAUPRÉ, CANADA
[2009-09] LA MATANIE S'EXPOSE VI, GALERIE ESPACE F, MATANE, CANADA
[2008-09] LA MATANIE S'EXPOSE V, GALERIE ESPACE F, MATANE, CANADA
[2008-06] CONVERGENCES DISLOQUÉES, GALERIE D'ART DE MATANE, MATANE, CANADA
[2008-05] PONCTUATION, CONTRACTION, VOYAGE ET POST-MORTEM, GALERIE ESPACE F, MATANE, CANADA
[2008-05] INTERVUES, GALERIE D'ART DE MATANE, MATANE, CANADA
[2007-09] LA MATANIE S'EXPOSE IV, GALERIE ESPACE F, MATANE, CANADA
[2006-09] LA MATANIE S'EXPOSE III, GALERIE ESPACE F, MATANE, CANADA

PUBLICATIONS
[2016-11] THE MALE FORM #17, THE MALE FORM MAGAZINE, ESPAGNE
[2015-11] THE EROS MAGAZINE #2, TZIPAC EROS MAGAZINE, NEW ZEALAND
[2015-06] THE EROS MAGAZINE #1, TZIPAC EROS MAGAZINE, NEW ZEALAND
[2014-12] 43MM MAGAZINE #7B, TZIPAC 43MM MAGAZINE, NEW ZEALAND
[2014-06] LOVE 2014, PHOTOSHOOT AWARDS BOOK, CANADA
[2014-06] ZEBRA MAGAZINE #2, TZIPAC ZEBRA MAGAZINE, NEW ZEALAND
[2012-02] IMMORTAL MAGAZINE, ONLINE INTERVIEW, UNITED KINGDOM
[2011-09] NIKON PHOTO CONTEST INTERNATIONAL, NIKON CANADA, CANADA
[2009-03] PHOTOSOLUTION VOLUME 2 #2, PHOTOSOLUTION MAGAZINE, CANADA
[2008-09] PHOTOSOLUTION VOLUME 1 #5, PHOTOSOLUTION MAGAZINE, CANADA
[2008-05] COLLECTIF INTERVUES, FINISSANTS 2008 EN PHOTOGRAPHIE DU CÉGEP DE MATANE, CANADA

MENTIONS
[2014-06] PHOTOSHOOT AWARDS LOVE 2014 - INTIMATE PORTRAIT FINALIST, PHOTOSHOOT AWARDS, CANADA
[2014-06] EROS AWARDS EDITION #3 - EDITORIAL/PORTRAIT 2ND PLACE, TZIPAC EROS AWARDS, NEW ZEALAND
[2014-06] EROS AWARDS EDIION #3 - EROTIC/PROVOCATIVE/SENSUAL 2ND PLACE, TZIPAC EROS AWARDS, NEW ZEALAND
[2014-01] ZEBRA AWARDS EDITION #2 - FINALIST, TZIPAC ZEBRA AWARDS, NEW ZEALAND
[2013-01] EROS AWARDS EDITION #1 - FINE ART NUDE 3RD PLACE, TZIPAC EROS AWARDS, NEW ZEALAND
[2011-09] NIKON PHOTO CONTEST INTERNATIONAL - FREE SUBJECT 3RD PLACE, NIKON CANADA, CANADA
[2009-09] LA MATANIE S'EXPOSE VI - PROFESSIONAL 1RST PLACE, GALERIE ESPACE F, MATANE, CANADA
[2008-09] LA MATANIE S'EXPOSE V - PROFESSIONAL 1RST PLACE, GALERIE ESPACE F, MATANE, CANADA

BOURSES
[2008-05] BOURSE DESJARDINS - TECHNICIEN PAR EXCELLENCE, CÉGEP DE MATANE, MATANE, CANADA
[2007-05] BOURSE DESJARDINS - PERSONNALITÉ CULTURELLE, CÉGEP DE MATANE, MATANE, CANADA
[2005-06] BOURSE D'EXCELLENCE - ARTS PLASTIQUES, POLYVALENTE DE MATANE, MATANE, CANADA