Details
Last Activity:
Sep 02, 2014
Compensation:
Depends on Assignment
See Less
Friends (259)
About Me
FOLLOW ME ON TWITTER: @IAMSOCIALITE
Welcome everyone, I'm Veronica Ariel the Designer, Stylist and Personal Shopper. I'm a young, hard working, ambitious, TALENTED and driven designer that will do anything to put my label and Chicago on the map. I graduated college with a Bachelors Degree in Fashion Design and I've been designing clothes for the last 6 years. I currently have a successful label called Socialite by Veronica Ariel; under that umbrella, I will be debuting my men's line, Status:ELITE and my girl's line(ages 12mos-12yrs) Kelly Kupcakes later in 2009.
I sew, drape, patternmake, and draw all my designs. I can't stress enough that everything I do is literally handmade from concept design to final execution. Not to mention, I paint too!! I'm a one woman army, who doesn't complain about the amount of work I've already done or will have to do to be successful. Fashion Design isn't easy, especially when you have no help, BUT I wouldn't dare do anything else.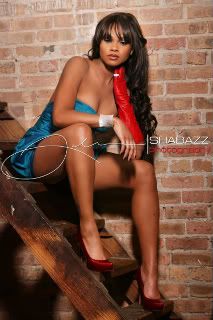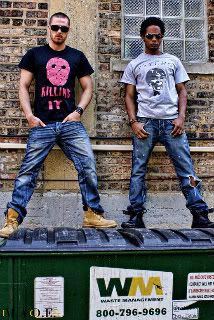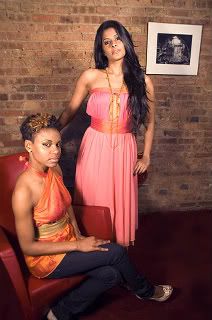 My objective is to expand my resume/portfolio. I have done over 30 fashion shows to date, (including St. Louis Fashion Week). My main focus is photo shoots this year, but I'm not opposed to doing a fashion show(*PLEASE INQUIRE ABOUT FASHION SHOW RATES*). I'm very easy to work with (did I mention hard working, ;-) and I look forward to collaborating with any new talent including female and male models of all ethnicities-ages 18 and up, photographers(especially you guys), other designers and stylists and anyone that needs a custom made piece created by yours truly.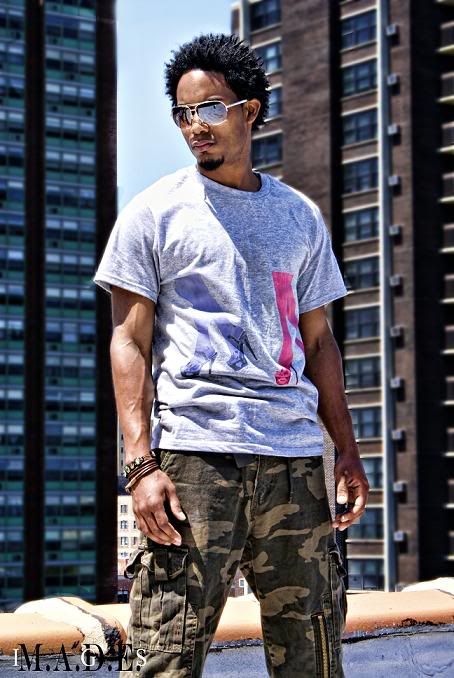 Contact Info:
[email protected]
*Upcoming shows*
New Orleans Fashion Weekend September 25-27, 2009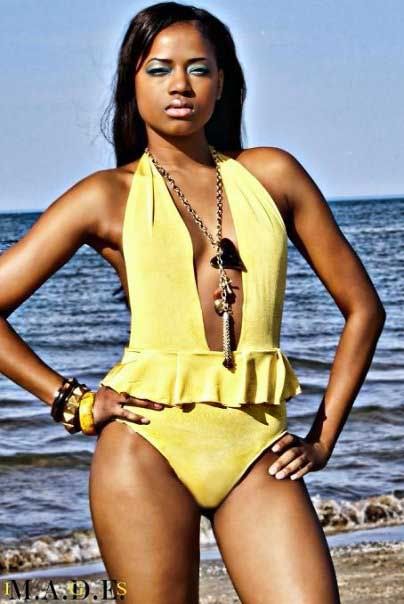 Verified Credits (0)
Worked with Veronica Ariel? Share your experience and become verified!
Add Credits
Credit Notes
FASHION SHOW CREDITS: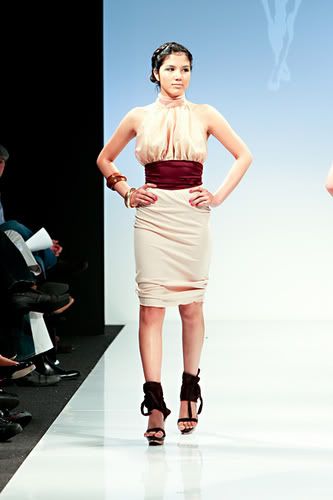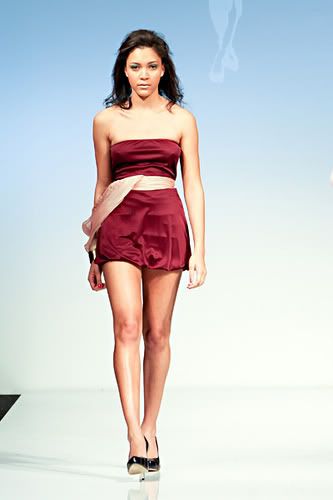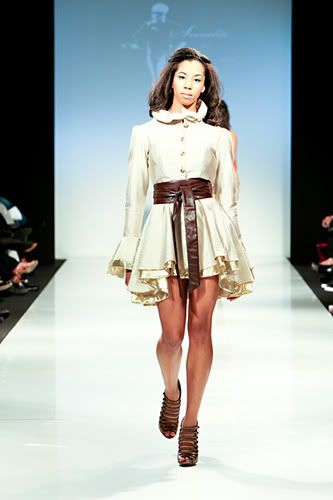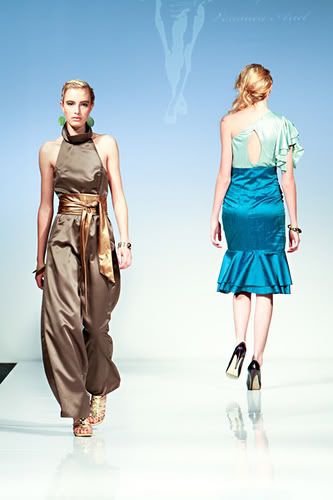 *FAME 2007*
HARRIS THEATRE: CHICAGO, IL
STUDENT DESIGNER
(2ND PLACE WINNER FOR WOMEN'S SPORTSWEAR)
APRIL 25, 2007
*VIVACIOUS FASHION SHOW*
CHICAGO, IL
DESIGNER
APRIL 28, 2007
*ROC-THE-RUNWAY 3*
WET NIGHTCLUB: CHICAGO, IL
DESIGNER
JULY 9, 2007
*DJ SHO*TIME MIXTAPE RELEASE*
SONOTHEQUE NIGHTCLUB: CHICAGO, IL
FEATURED DESIGNER
JULY 10, 2007
*CHILIFE ORG. FASHION SHOW*
WET NIGHTCLUB: CHICAGO, IL
FEATURED DESIGNER
SEPTEMBER 25, 2007
*CONSCIOUSNESS MAGAZINE SHOW*
GALLERIA MARCHETTI: CHICAGO, IL
DESIGNER
OCTOBER 18, 2007
*CASABELLA PRODUCTIONS THANKSGIVING SHOW*
TRANSIT NIGHTCLUB: CHICAGO, IL
DESIGNER
NOVEMBER 22, 2007
*F.I.E. INK*
THE MASONS LODGE: CHICAGO, IL
DESIGNER
MARCH 15, 2008
*FACODICTUM ENT. "FLASHING LIGHTS"*
GALLERIA MARCHETTI: CHICAGO, IL
DESIGNER
MARCH 28, 2008
*TRUMPTYTE MODELS FASHION SHOW*
CHICAGO, IL
DESIGNER
MARCH 28, 2008
*UIC*
UIC COLLEGE: CHICAGO, IL
DESIGNER
APRIL 4, 2008
*FAME 2008*
HARRIS THEATRE: CHICAGO, IL
STUDENT DESIGNER
APRIL 10, 2008
*EXODUS MAGAZINE FASHION SHOW*
THE VICTOR HOTEL: CHICAGO, IL
DESIGNER
APRIL 12, 2008
*F.I.E. INK "INTIMATE ERA"*
COLUMBIA COLLEGE: CHICAGO, IL
DESIGNER
APRIL 23, 2008
*GWENDOLYN BROOKS PRESENT "STAR TRAXX"*
GWENDOLYN BROOKS COLLEGE PREP: CHICAGO, IL
DESIGNER
APRIL 25, 2008
*DISTINCT MODELS*
CHICAGO STATE UNIVERSITY: CHICAGO, IL
DESIGNER
APRIL 25, 2008
*JAIPORA & ART ROC/LATOYA SHANELL "COUTURE PAS DE DEUX"*
WILD HARE NIGHTCLUB: CHICAGO, IL
DESIGNER
MAY 25, 08
*ELECTROFASHION SHOW*
SONOTHEQUE NIGHTCLUB: CHICAGO, IL
DESIGNER
JUNE 4, 2008
*EXODUS MAGAZINE*
CHICAGO, IL
DESIGNER
JUNE 11, 2008
*OPULENT TRENDZ FASHION SHOW*
OPULENT TRENDZ: HILLSIDE, IL
DESIGNER
JUNE 28, 2008
*SOSHE COSMETICS LAUNCH/FASHION SHOW*
WESTCHESTER, IL
DESIGNER
AUGUST 16, 2008
*BLAKE MARTIN PRODUCTIONS PRESENTS 25 YRS IN FILM*
U OF C INTERNATIONAL HOUSE: CHICAGO, IL
DESIGNER
AUGUST 22, 2008
*CHI FLARE MODEL COMPETITION*
THE SOUNDSTAGE: MAYWOOD, IL
FEATURED DESIGNER
AUGUST 28, 2008
*EXODOS MAGAZINE*
RED NO. 5 NIGHTCLUB: CHICAGO, IL
FEATURED DESIGNER
SEPTEMBER 19, 2008
*CASABELLA PROD. PRESENTS "THE PLUSH LIFE"*
SOUTH SHORE CULTURAL CENTER: CHICAGO, IL
DESIGNER
SEPTEMBER 25, 2008
*GWENDOLYN BROOKS ANNUAL FASHION SHOW
GWENDOLYN BROOKS COLLEGE PREP: CHICAGO, IL
DESIGNER
MARCH 6, 2009
*BAKERS SHOES PRESENTS PROJECT:DESIGN
HOTEL LUMIERE: ST. LOUIS, MO
DESIGNER
MARCH 25, 2009
*UIC FASHION SHOW*
UIC FORUM: CHICAGO, IL
DESIGNER
APRIL 3, 2009
*BLAKE MARTIN PRESENTS VANITY NIGHTS*
IIT COLLEGE
DESIGNER
APRIL 11, 2009
*FIE INK PRESENTS CIRQUE 2*
COLUMBIA COLLEGE
DESIGNER
APRIL 17, 2009
CULTURE COUTURE PRESENTS KULLISION
ALAHAMBRA PALACE
DESIGNER
APRIL 18, 2009
*CHI-FLARE 2009* SWIMSUIT EDITION
VICTOR HOTEL
DESIGNER
APRIL 23, 2009
*MEMORIAL DAY FASHION SHOW*
WILD HARE
DESIGNER
MAY 24, 2009
*LADIES 1ST FASHION SHOW*
THE KINETIC PLAYGROUND
DESIGNER
JUNE 21, 2009
*SILVER ROOM BLOCK PARTY/FASHION SHOW*
SILVER ROOM
DESIGNER
JULY 18, 2009
*SHOWTIME ON THE RUNWAY*
ALAHAMBRA PALACE
DESIGNER
JULY 26, 2009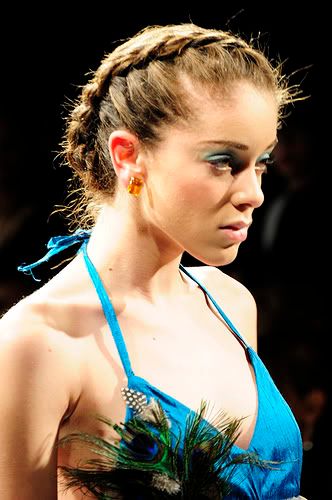 MAGAZINE/TELEVISION/INTERNET CREDITS:
EXODUS MAGAZINE
*SWIMSUIT EDITION 2008*
*FALL EDITION 2008*
myexodo.com
KSDK CHANNEL 5 ST. LOUIS(ONLINE NEWS)
KMOV CHANNEL 4 ST. LOUIS
http://www.saintlouisfashionweek.com
http://hiphopruckus.com/2009/05/tiffany-a-true-bad-girl.html
http://www.glossmagazineonline.com/featured-articles/tiffany-davis-bad-girl-gone-good-2.html