Details
Last Activity:
May 29, 2010
See Less
Friends (263)
About Me
Peace all Mayhem-ians my name is Tai'Rae Phoenix, founder of TTDC. Parent company of The Phoenix LocKticians Network, The Phoenix Cross-Hair Technicians and The Phoenix Elite Buzzers. I'm an experienced Natural Hair Stylist who calls NY my home, but travels and works throughout CH, PA, NC, FL, GA and MI (locations in order of frequency). If natural style is what you seek then look no further. I specialize in transition, treatments, cuts, coloring, barbering, and maintenance. Hair in it's truest form becomes art in my hands and natural hair is my passion. I am quite versatile when it comes to hair types, textures and ethnicities, I just choose not to work with chemicals. Working with with Jane Carter Solutions, I offer the best in natural haircare for humanity.
I'm open to high fashion, beauty, glam and lifestyle shoots and look forward to working on a variety of projects. If this outlet helps me attract new clientele that would be phenomenal, as I am here to build my portfolio as well. I can be reached Monday's @ 347-368-3367 or through my assistant @ 347-368-5369.
Therefore, I can be available for TFCD and TFP, all I ask in return is reimbursement of transportation and supplies. So if your a photographer, make-up artists, or model with natural hair feel free to get in contact with me. Below you'll find my bio. Be blessed, stay safe, and enjoy the journey!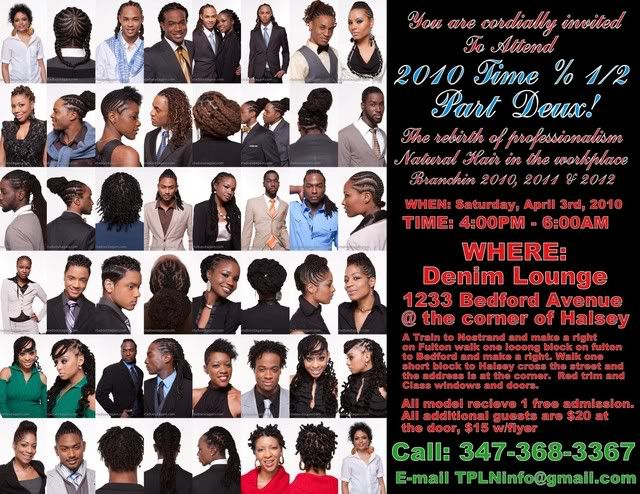 [center]
[center]
-----------------------------------------------------------------------------------------------------------------
WHO IS TAI'RAE PHOENIX?
-----------------------------------------------------------------------------------------------------------------

"It is commonly believed that one is defined by their profession and most say that BEAUTY is in the eye of the beholder" but the liberating thing about BEAUTY is realizing that we are the beholders. This one fact empowers us to find BEAUTY in places where others have not dared to look, inside!" – Tai'Rae Phoenix
Tai'Rae Phoenix not only dares to look, he has a profound way of helping others find their inner beauty. He believes in hair that is in harmony with the person wearing it and would much rather have someone say to a client "You look great!" than "Wow, your hair looks great!"
Phoenix, as he's commonly known, has an amazing passion, derived from years in the natural hair community, which comes through his fingers and shows in his work. Humbly calling himself an ordinary man attempting to do extraordinary things, Phoenix's work defines him as an extraordinary man with a remarkable talent. Spurred on and guided by his mentor Thando Kafele, who has taken his place in the natural-hair industry as an expert hair naturalist, culturist and teacher, Phoenix doesn't just do hair, he creates art.
His creativity began at an early age and spans multiple fields but found its style direction in 1998. Watching and learning, influenced by family members and their natural hair journey's for years, Phoenix decided to begin his own in 1999. Disappointed by the lack of skill and dishonesty of his first stylist, Phoenix sought the help of another. The second proved no better and that damage lit a fire in Phoenix that has not been quenched. He set out to learn the technique, and acquired licensing, but wasn't truly inspired until he saw the work of his now mentor. Through emulating his work, perfecting proper technique and expanding on that knowledge Tai'Rae Phoenix has become a valued natural stylist. Who not only styles his clients with remarkable finesse, but also grooms and styles his own hair, and has for over eight years.
Described as caring, gentle, precise and inventive, Phoenix is respected by his peers, friends and clients and raises the bar when it comes to natural style and customer satisfaction. Consistently learning and constantly improving, Phoenix honors those before him as he creates a new path for those that follow.
Tai'Rae Phoenix looks toward the future with eyes wide shut and innovatively has comprised an organization of Natural Stylist living, working and traveling in the New York City metro area, Founded in 2005, The Phoenix LocKticians Network (TPLN), is primarily an out-service network, catering to its clients and their hair at their chosen location. Phoenix hopes to eliminate the chaos and distraction of the "shop" atmosphere by bringing back the availability of Stylists in the home. Dually devoted to their clients' needs and the evolution of the hair industry, TPLN has become a motivating force for the progression of unity within the natural hair community.
"What makes a person an artist is the ability of that person to take those fundamentals and allow their creative talent to be an expression" - Thando Kafele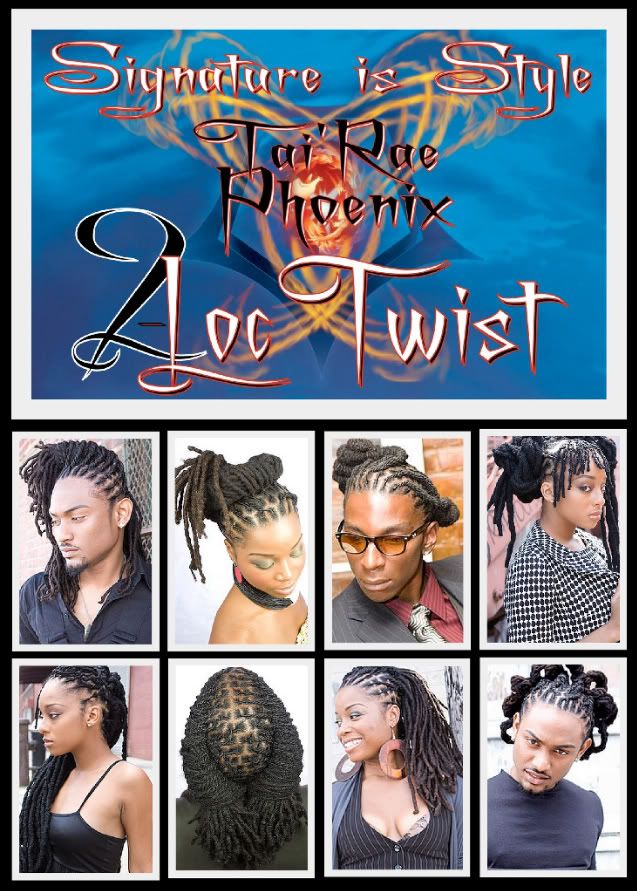 Verified Credits (0)
Worked with TPLN - Hair by Phoenix? Share your experience and become verified!
Add Credits
Credit Notes
PHOTOGRAPHERS:
*Artx Photography - Mayhem #793324
*Keston Duke Photography - Mayhem #57652
MUA's:
*Jyasia Kylee - Mayhem #
HAIR STYLISTS:
*Thando Kafele - Mayhem #444953
*Chrissi Jackson - Mayhem #1326558
MODELS:
*Akim Dennis - Mayhem #
*Carver - Mayhem #488783
*Chris NV - Mayhem #664973
*Corey V - Mayhem #755219
*Crystal Rose - Mayhem #621963
*D.Lopez - Mayhem #512127
*Dominique Preston - Mayhem #1310440
*Hugh Anderson - Mayhem #466389
*Jeruzelski Zavir Goy - Mayhem #
*Krystal Eversley - Mayhem #
*Kodie Ann Miller - Mayhem #1259564
*Marcus Richards - Mayhem #342111
*Richard Siegler - Mayhem #891350
*Nerissa Kamoy Irving- Mayhem #41071
*Shaun Derik - Mayhem #
*Silva - Mayhem #709611
*Stanislaus - Mayhem #644520
*SunBeauty (Anisa) - Mayhem #530956
*Teisha Coleman - Mayhem #526238
*Tonya Pierre - Mayhem #
*Wahidah Fowler - Mayhem #61453
*Zeek Horton - Mayhem #
The Coil Review -
http://www.thecoilreview.com/en/TCR_Relaunch.php
Loc's By: Thando Kafele
Afroglitz Magazine - Locticians (August 09)
http://hair.afroglitzmag.com/2009/07/29/loctician-tairae-phoenix/
Loc's By: Tai'Rae Phoenix
On The Road To Queendom Salon Spotlight (August 09)
http://www.ontheroadtoqueendom.com/
Loc's By: Tai'Rae Phoenix
Going-Natural.com (September 2009)
http://going-natural.com/index.php?option=com_content&view=category&layout=blog&id=79&Itemid=319
Loc's By: Tai'Rae Phoenix