Details
Last Activity:
Oct 15, 2013
Compensation:
Paid Assignments Only
Hair Length:
Shoulder Length
See Less
Friends (1055)
About Me
wanna read all about what i think and how i got into this insane jungle? check it out:
http://nudeartworld.blogspot.com/2008/07/trish.html
BIG NEWS:
check out new photographer port #666275 and add me as a friend!
also, i am rarely on this profile anymore. if you would like to reach me, it is better to do through my photographer page
i have pretty much retired from modeling (with the exception of paid shoots and to work with the BEST of the BEST *they know who they are*) to devote my time to photography. thank you to the artists that have held my hand and lead me to fulfill my creative passions. i couldn't have done it without you.
"creative nudity has never been so classically trashy"
i am tall, soft, and smarter than you think i am.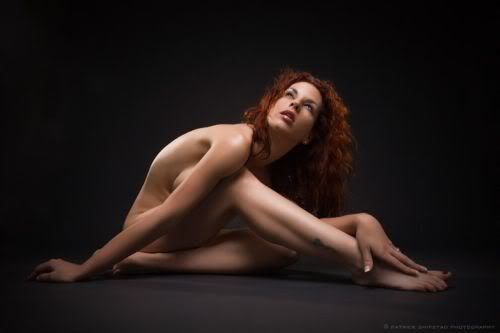 *photo: patrick shipstad*
i am a
NUDE MODEL
. i prefer shooting nudes, which is why i started having my picture taken in the first place. i find that it's easier and less complicated, not to mention the wardrobe is pretty damn inexpensive!! but don't worry..... i can pull off just about any look. i've done this whole "modeling thing" a time or two
my rates are competitive and reasonable. i am no longer accepting TFCD offers from new photographers in order to dedicate more time to my photography. If you are interested in working together, please let me know your budget and we'll try to come to an arrangement that works for both of us. due to my level of experience, i specialize in working with new up and coming photographers who want to add a little skin to their portfolios. i do my own makeup and hair for 80% of the time, but can also refer a few super talented MUA's if that is what the shoot requires.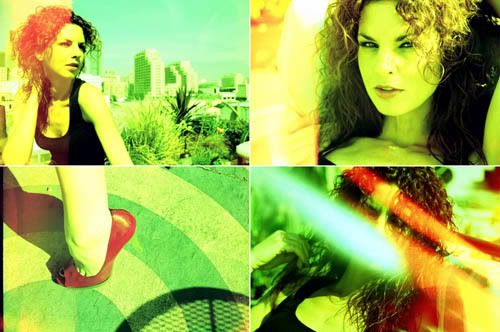 *photos: wolf189*
i recently moved into a 1300 square foot loft in downtown LA and can shoot there to help you avoid additional location rental costs...... however, unless it is offered to you in the beginning of our correspondence, please do not assume that we can shoot there, especially TFP. it is our home and it takes preparation to get it "shoot ready". tons of natural light, claw foot bathtub in the middle of the room, LOTS of beautiful old cabinets/fixtures, an old traffic signal, old bank vault for the kitchen island, hardwood floors, water closet in an old phone booth, 12 ft ceilings, HUGE rooftop patio with a greenhouse and amazing views. feel free to contact me with any questions.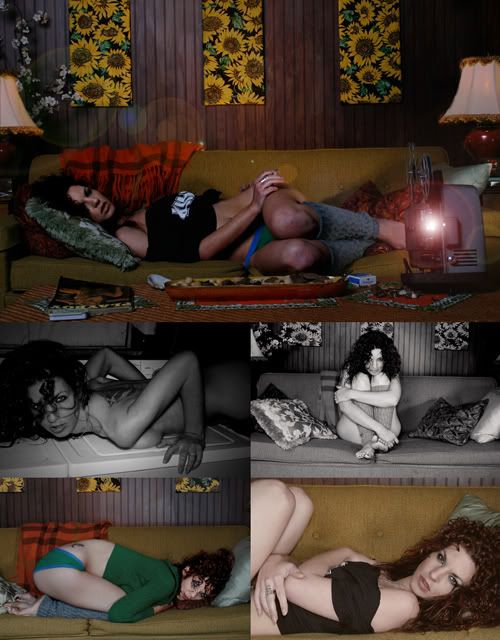 *photos: slave to the lens*
please be aware that i do work full time, therefore i am limited to shooting on the weekends only. i typically book 1-2 months in advance, so if you are seriously interested in working together, please let me know so we can set a tentative date.
my site ~
http://www.trishytrashy.com
~ is my complete collection of work and i invite you to take a look. for me, the modeling part is only a small aspect of this process that i love. i am more passionate about photo editing and web design and view the actual image taking as merely a means to an end.... but in good way
my site was totally designed and created by me and i take great pride in it. i am completely self taught and it is a constant work in progress. if you would like to be added to my mailing list, feel free to drop me a message with your email.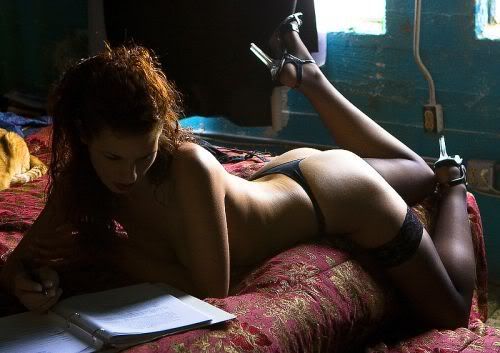 *signing the model release ~ photo: gaylord hill*
so, anyhow, more about me: amazon goddess type...almost 6ft barefoot, natural 36C. glamour, artistic nude, fetish, implied solo. i am fine with shooting with another nude model as long as there is no serious g/g interaction. very mellow, professional, friendly, easy going personality. primarily looking for paid work, but will consider TFCD for ideas that piq
Verified Credits (0)
Worked with trish? Share your experience and become verified!
Add Credits
Credit Notes
just go check out my website, it's all there......

i am damn good at what i do.
*photo: sita mae edwards*
photographers that i have under my belt thus far:
*figuratively speaking, of course*
jake davis ~ 4593
thor warhol
adam ritz
damon moss
dalton hamm
jason patric
ric rew
wil staso
dave doig
kelly lind ~ 8887
rachel stephens ~ 13874
tom henderson
phil carson ~ 3586
xavier domingue
patrick thompson
perry gallagher ~ 5094
michael helms ~ 12886
lawrence drayton ~ 3005
sean o'riordan ~ 48199
jim cook ~ 7041
brian thompson
eric muss-barnes
craig barnes ~ 22747
ed fox
lori mann ~ 39808
d. brian nelson ~ 11068
chris beyond ~ 236484
david le beck ~ 101003
jose luis ~ 112
f8 fotos ~ 26980
michael barian ~ 2191
star foreman ~ 5266
ernie varela ~ 49925
ron skei ~ 6926
zoe wiseman ~ 124792
jeffery scott ~ 1980
rob v ~ 63087
alan raz ~ 136682
ward laForme jr. ~ 26388
hugh smith
ray morgan ~ 231622
dj garibay
dan warner ~ 178028
james graham ~ 2390
jimmy fikes ~ 61231 / 241641
michael dawson ~ 159499
collin rae ~ 3508
marc goldstein ~ 166412
david negrete ~ 178429
mxp photography ~ 86189
ken chen ~ 35945
will springfield ~ 2301
art thug ~ 22605
renee jacobs ~ 162676
terry jorgensen ~ 4632
gaylord hill ~ 102137
kevin break
site mae edwards ~ 12528
alex n storm ~ 122703
studio 68 ~ 241240
rascal filbert ~ 286471
erofet imageworks ~ 173657
vance mcdaniel ~ 1100
t'challa hawk ~ 402435
steve melvin ~ 474055
damon banner ~ 1731
patrick shipstad ~ 74806
brooks ayola ~ 317975
slave to the lens ~ 304494
wolf 189 ~ 25261
chip willis ~ 40760
MODELS: feel free to contact me for references on anyone on this list.
lawrence said this about me and it made me smile:
Her willingness to be the canvas on which masterpieces are made is only succeeded by her warmth, her charm, and the depth of character that will have you smiling the entire time you are fortunate enough to work with her.