Fotographia Fantastique
Photographer
Details
Last Activity:
May 11, 2021
Experience:
Very Experienced
See Less
Friends (2841)
Lists (23)
Possible models during roadtrip
11 Photos
Best of the Dark Critique Parlor IV
102 Photos
Next time I'm in Indy?
3 Photos
Next time I'm in Dayton/Springfield?
3 Photos
Next time I'm in Louisville?
3 Photos
Next time I'm in Cleveland/Akron
5 Photos
Next time I'm in Columbus?
6 Photos
You say cliché - I say, SO WHAT!
10 Photos
misc cool image file
8 Photos
Best of the Dark Critique Parlor III
73 Photos
Best of the Dark Critique Parlor II
78 Photos
My Model Wishlist
25 Photos
Next time I'm in Cincy?
7 Photos
Next time I'm in Chicago?
15 Photos
models that would fit one of my ongoing projects
7 Photos
MUAs I'd like to collaborate with
4 Photos
Fotographia Fantastique in other ports
14 Photos
Blue chip erotica
77 Photos
Best of the Dark Critique Parlor I
96 Photos
See Less
About Me
The COVID-19 pandemic has had a big impact on things.
When this is all over I may not have a money, but I will have a lot of free time.
Let's not take things for granted ever again - let's have fun and shoot!
The above is all that matters to me now.
Below is old info I will have to update.
______________________________________________________________
I'm only interested in producing creative, artistic, experimental shoots.
Not interested in weddings, head shots, senior photos, or tear sheets.
Purely interested in art, I don't want your money, I won't charge you, nor pay you.
PLEASE DO NOT SEND ANY "Traveling to your area, please pay me" ADS!
The regular job for me involves photographing small, inanimate objects (science photography), so shooting models is a change of pace and a chance to be more creative. (I won't offer pay or charge pay unless it's for commercial use) I'm open to trades of all types.
I shoot infrequently and usually with one of the many models I've either worked with or always wanted to work with - but I'm always open to hearing from new people - message me here or at fotographia(dot)fantastique(at)gmail(dot)com to hire me or offer a trade.
What I am
I'm a mixed media artist, photos are just one tool I use.
I like to be bold, experiment and break rules. I'm known for high concept, light fetish, fine art alternative looks; but even
within
those genres, I strive for creative, artistic experiments. If you want to work with me, you should be willing to step outside the box, outside the comfort zone and take risks. My style is not for everyone, but for those that want a photo that doesn't look like a shot from a clothing catalog, or senior portrait, I may be the person you've been looking for.
I have my own artistic visions, but if you have an idea you would like to try, feel free to run it past me - I'm open to your concepts as well. I'm open to shooting any genre you want.
What I am not:
I'm not a high fashion photographer;
I will not get you on the cover of
Vogue
.
I'm interested in the artistic end of photography. Photos that people take notice of - I'm not interested in taking hundreds of glamor or fashion photos just to fill portfolios - the goal of most of my shoots is to produce one unusual image that will stand out.
"Your work is awesome" - Stacy Leigh, photographer and former model

"You work shows lots of command, and a dynamic personal vision" -Richard Goldstein AKA oldguysrule, award winning photographer, now retired

"You rock!" -Engel Schrei, MM model #326608

"Love your Wicked SHots" - Kymberly Jane, Playboy model

"If you ever get a chance to work with this photographer don't pass it up! He has a great eye for detail!" -FootNote Photography
compensation
I'm pretty laid back, I will work for:
- Pay (I only accept paid shoots rarely)
- TFP (I'm mostly digital these days but I can sometimes be convinced to make prints)
- Barter (finished images, clothes, food, lodging, makeup, etc.)
At this time I am not
offering
cash payment to models - traveling models, please don't send unsolicited messages with your rates.
When I HAVE paid gigs that need a model, I always recommend models who've worked with me TFP in the past. I know they are reliable, and what to expect from them; plus, kicking paid work to models who've TFPed with me in the past is my way of paying y'all back
Makeup and wardrobe
Please let me know if you are capable of doing your own hair and makeup or if we will need to find a stylist. If I'm providing wardrobe, please be sure your measurements are accurate - I sometimes have pieces custom made, but can't always arrange for preshoot fittings.
cancellations
Because I have no 'day job' I may be turning down higher paying gigs to work with you. If you have to cancel, please let me know ASAP so I can salvage the day. If you book with me, please don't no call/no show.
Escorts
You can bring whoever you like to the shoot, but anyone you bring must also be willing to be photographed.
Comments, tags, etc.
Thanks for reading this far. One more thing, please only comment on my photos if you genuinely like them, not because I commented on one of yours or because you expect a comment in return.
References
I've shot with a ton of amazing people - if I listed them all here it would be pages long! My 'Top 12 Friends' are all people I've worked with and can be contacted as references - need more? just ask!
Travel
- Willing to drive up to 50 miles to shoot.
Verified Credits (18)
Worked with Fotographia Fantastique? Share your experience and become verified!
Add Credits
See Less
See All Verified Credits (18)
Credit Notes
Draculina MagazinefIXE MagazineStiff Magazine
issue #3
Echo Immortalis Magazine
vol. 2, no. 1
Two time winner of MM's
Digital Art of the Day
contest.
Two time winner of MM's
Concept of the Day
photo contest.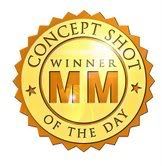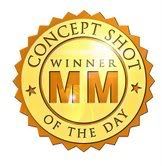 Echo Immortalis Magazine
vol. 2, no. 1
Miracle Workers - ABC TV
Shooting Blanks - Sitcom Pilot + more TV Programs
Music Video - The Get Up Kids - MTV
Music Video - Brandi Li - Union Ave. Entertainment
Music Video - Czar Nok - Capitol Records
Music Video - K-Riley - Aristocrat Records + more Music Videos
Drip - Feature Film
Turning the Corner - Feature Film
Hell-o-ween - Feature Film
The Bokor Mask - Short - Fangoria Blood Drive II + more Films
Exhibits / Conventions / Shows:
ACME Body Art Show, Cincinnati OH 2012
Backdrops, ACME Art Co., Columbus OH 2005
Dark Arts Expo, Dayton, OH 2003, 2004
Dark Arts Festival, Covington, KY 2006 (x2)
Fantasm, Atlanta, GA 2002, 2003
48 Hour Film Festival, Cincinnati, OH 2003, 2004, 2005
Happy Catchy Flashy Film Festival, Newport, KY 2002
Underneath Cincinnati Film Festival, Newport, KY 2006 (x2)
Whitechappel Art Show, Dayton, OH 2004
MM CONTESTS:
Digital Art of the Day: 2/17/2010 People of Color for Tomoe Gozen shot in port
Digital Art of the Day: 3/17/2010 St. Patrick's Day for Sissy on Shamrocks
Concept of the Day: Shadows for shadow of Selina 3/5/09
https://www.modelmayhem.com/po.php?thread_id=419534&page=3
Concept of the Day: 12/29/2008