Details
Last Activity:
Feb 08, 2016
Compensation:
Depends on Assignment
See Less
Friends (519)
About Me
*Note*
I got breast augmentation surgery, so any photos taken prior to October 15, 2013 will not reflect my new measurements. Still not interested in nudity though.
Hello Model Mayhem,
My name is Vanity Kills and I'm a published(see credits) alternative model from Washington DC
TF work is limited to:
-Tear sheets
-Trade for wardrobe
-Collaborating with exquisitely talented individuals whose work will truly benefit my portfolio.
My rates are EXTREMELY reasonable. Feel free to inquire within
I am interested in doing primarily fashion work, as well as clothed fetish work[latex and rubber couture]. I am EXTREMELY open to horror and gore themes**** I am NOT currently interested in doing any nudity/implied nudity/lingerie/etc****
Will travel outside of the Washington DC/Northern Virginia/Maryland and Northern NJ area with paid travel expenses only. Exceptions for guaranteed tear sheets. Don't ask me to travel 200 miles on my dime. I will not waste your time, do not waste mine.
I currently have shoulder length bright red/black hair with side bangs.
I have wigs and hair pieces that can drastically alter my appearance.
My eyebrows are shaved.
I currently have one facial piercing[14 g septum] which can be removed upon request.
Tattoos: One Ant Zen logo tattoo [ant/brackets] on my left upper arm[3" lengthwise].Lex from the comic Gloom Cookie on my left bicep [about 6 inches long].Lex and Max from Gloom Cookie on my right bicep [about 10-12 inches long]. I do not object to my tattoos being digitally removed or covered with makeup. The model is merely a canvas for the artist after all.
My wardrobe is extremely diverse. I have corsets, platforms of extreme height, fetish wear, military uniform-esque garb, post Apocalyptic ensembles, cybergoth/android princess apparel , pinup/cheesecake/gothabilly/Stepford Wife outfits and all manner of gothic/Victorian attire at my disposal. Thus I can easily switch back and forth between complimentary or contrasting looks amid the duration of a single shoot.
I adapt easily to a variety of alternative styles such as, but not limited to: Gothic/Cyber/Fetish/Industrial/Retro/Cheesecake/Post Apocalyptic. I am always open to new suggestions and ideas.
I am more than capable of performing MUA duties, but I am not fussy when others do my makeup. This is YOUR shoot and my job is to POSE, not criticize, dissect the technique of or otherwise harass your makeup artist. Likewise I prefer to work with people who check their egos at the door.
I am also a busy freelance writer.
I have written fashion/lifestyle articles for Auxiliary Magazine, I have a running love advice column for Lip Service(Yes, the cool clothing label) called "Lethal Love", I write electronic music reviews for Connexion Bizarre and makeup tutorials for UK based print magazine "Alt Fashion". I have also reported on 2004's Gothic Icon pageant which I have created and promoted in Issue #18 of Gothic Beauty Magazine.
Due to my work schedule I prefer to shoot on weekends.
Verified Credits (0)
Worked with Vanity Kills? Share your experience and become verified!
Add Credits
Credit Notes
Covers:
-Alt Fashion Magazine Issue #23 Spring/Summer 2013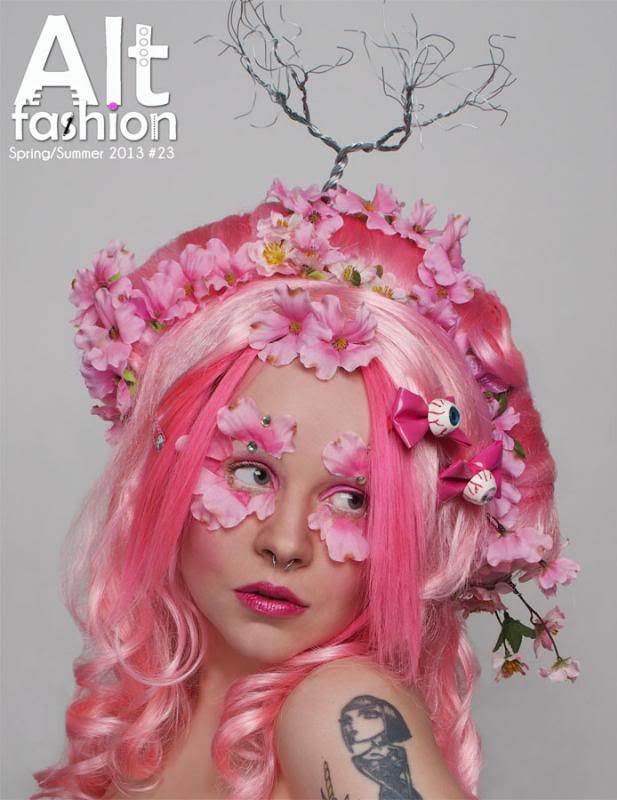 -Auxiliary Magazine Issue#32 February/March 2014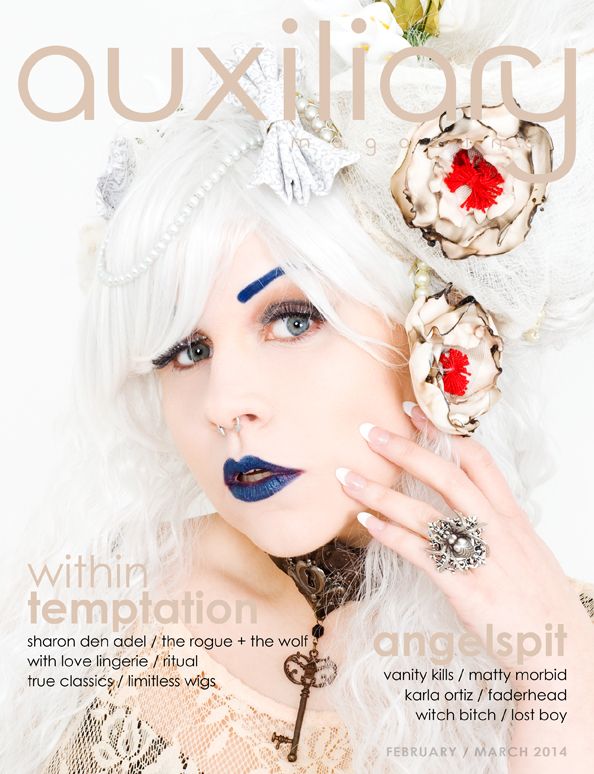 Print:
-Featured on a print flyer for "Gotham" a Gothic/Industrial Night at Skully's Nightclub in Ohio(sample available)
-Unscene TV's 2005 Goth Girl Calendar(for the month of July)
-QXT's Nightclub "Gothic Icon Contest" flyer model(black silhouette on the front and back of the flyer).Samples are available upon request
- Featured in "What is Goth?" a book on Gothic Subculture by Voltaire. Page #8 under the CANDYGOTH section.
- Featured on the web flyer as well as print advertisement for System Down Clothing. The print version of this advertisement can be seen on Page 9 of the Spring 2005 issue of Volume Magazine.
-Gothic Beauty Magazine #18, page 74, Gothic Icon Contest article.
-Print and web flyers and posters for Alien Nation a Goth/Industrial night in Albany, NY.(Samples available upon request)
-Model feature in Issue #7 of Alt Fashion magazine(page 45)
-Bella Morte Magazine Issue #6
-Alt Fashion Magazine 2012 Calendar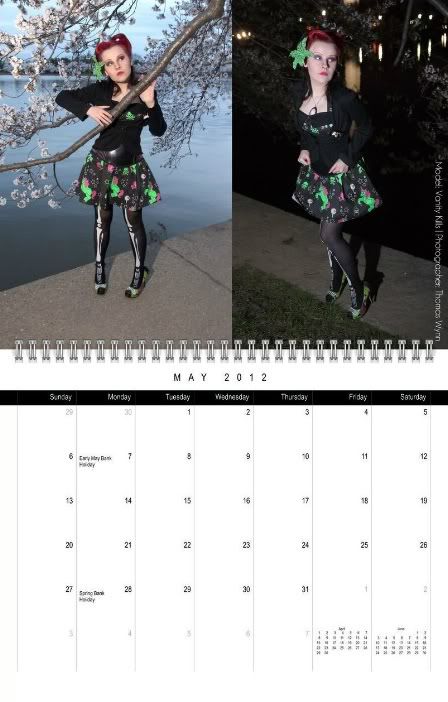 -"Lost at Sea" 4 page editorial in the Winter 2012 issue of Alt Fashion magazine.

-"Retrofuturistic Pinup" editorial in the Spring/Summer 2012 issue of Alt Fashion magazine.
-"Bubblegum Metal" editorial in the Fall/Winter 2012/2013 issue of Alt Fashion magazine.

-Alt Fashion Magazine 2013 calendar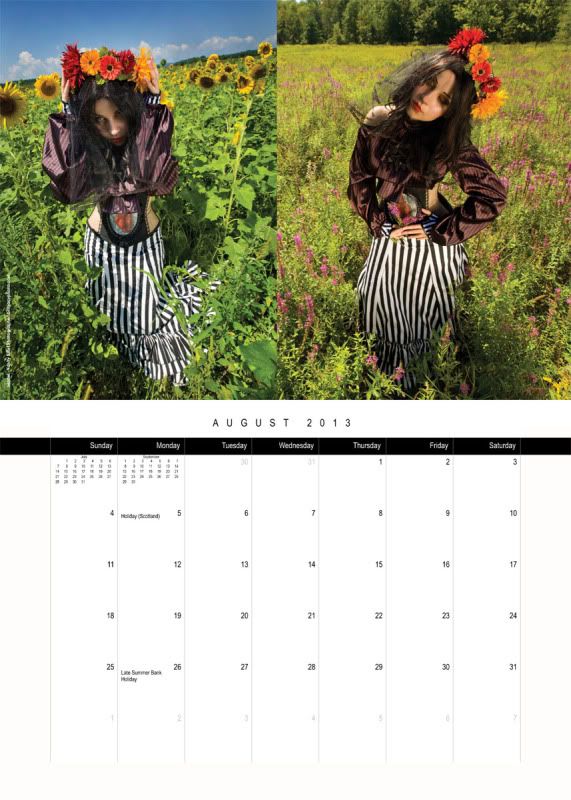 -"Cherry Blossoms" editorial in the Spring/Summer 2013 issue of Alt Fashion magazine.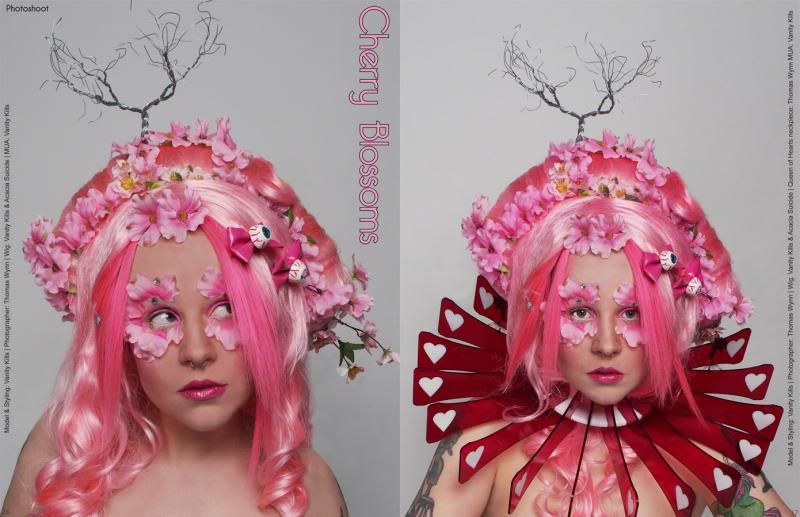 -"The Horror of Beauty" editorial in the Spring/Summer 2013 issue of Alt Fashion magazine.
-2015 Vampirefreaks Models Calendar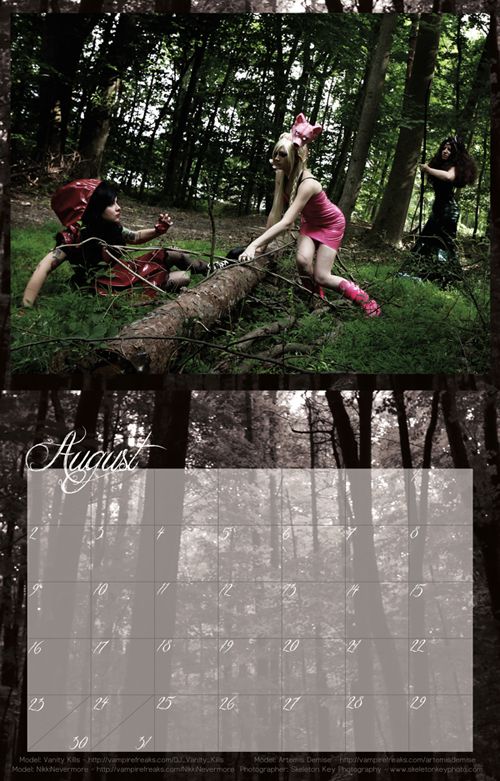 Web:
-*Model for Illig clothing catalogue's Holiday 2002/2003 collection
-Model for Dementia Clothing's online clothing catalogue.
-Burn victim horror/gore shoot at InnerDepravity.com
-Carpe Nocturne Magazine Winter 2011/2012 model feature + interview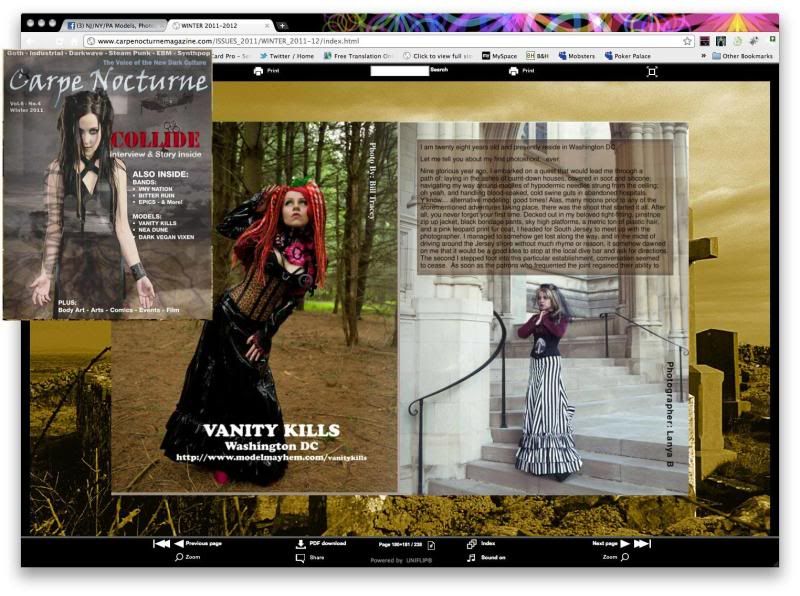 -Official Vampirefreaks.com Model
-SourpussClothing.com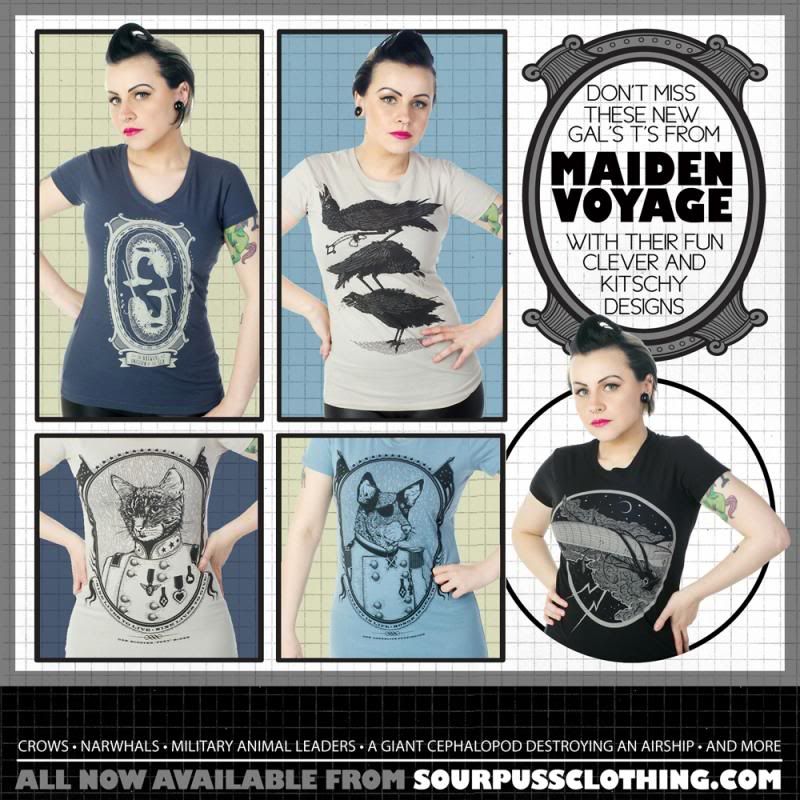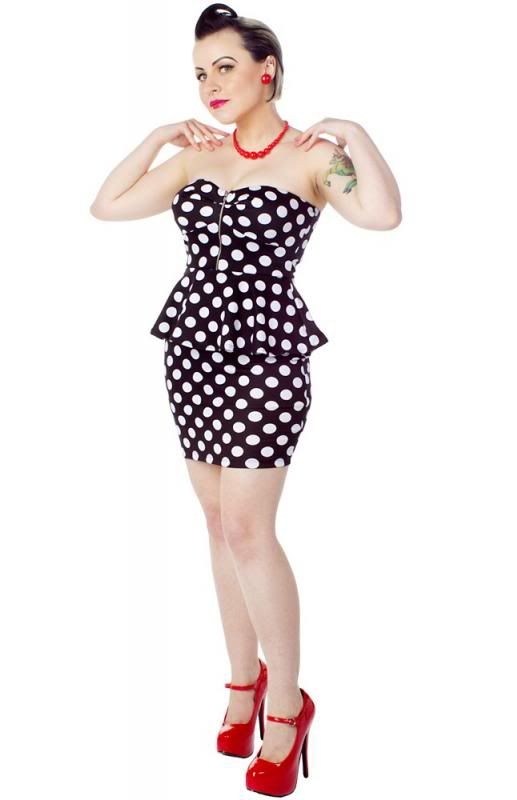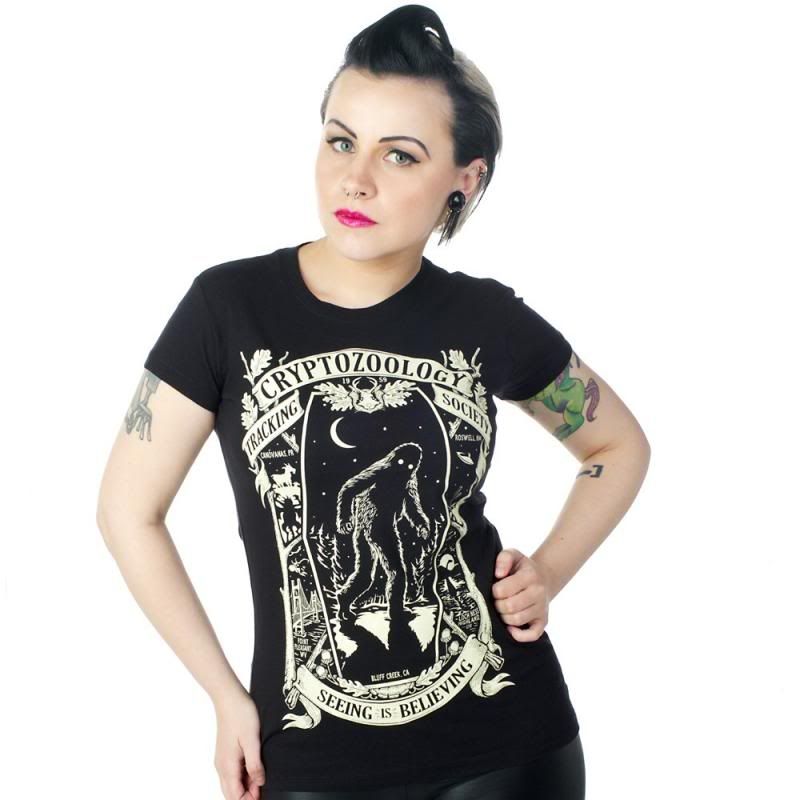 Runway:
-Alien Nation fashion show (Albany, NY) on 11-4-2007
-TechStyles fashion show at Black Sun Festival (New Haven, CT) on 3-15-2008
-Unwrapping Digital Delights fashion show(Clifton, NJ) on 12-20-2008
-2014 DC Fetish Ball
Bands:
-Cover of "Sacrament to the Scalpel" EP by Venal Flesh released on Alfa Matrix.
https://alfamatrix.bandcamp.com/album/sacrament-to-the-scalpel-ep
Promoter/Organizer/Judge/Hostess of Gothic Icon Contest which took place at QXT's Nightclub on 8/14/2004 and was sponsored by Gothic Beauty Magazine.
*Denotes the company is no longer in business