Details
Last Activity:
Nov 20, 2017
Experience:
Very Experienced
Compensation:
Depends on Assignment
See Less
Friends (205)
Lists (1)
What I really like
13 Photos
See Less
About Me


For booking, please email me at [email protected]
IF YOU WANT TO SHOOT NON FETISH, I WILL ASK TO TALK OVER MY OTHER MM PROFILE. IF YOU WANT TO SHOOT FETISH, I WILL ASK TO EMAIL ME.
I don't use this account nearly as much as my glamour one. Keeping the two separate to make things difficult for everyone, and to not scare away my wedding and casual photography clients.
I am currently doing most of my trips with my boyfriend (His Page). He is my driver/assistant/coworker, NOT my mandatory escort. He is more than happy to shoot with me in non-nude scenarios, or to assist during the shoot and be a helping hand/lookout. If you'd like to hire both of us for the shoot, please let me know! Our duo rates are very fair.
I am Houston based, traveling model. I shoot mainly glamour and fine art... but I get bored with it all and so I like to shoot fetish on the side! Fetish is my escape from all the glam and artsy fartsy stuff I do on a regular basis. It's not a lifestyle, but it's a welcome change to have fun and enjoy myself during a shoot!
I travel extensively and I am always willing to shoot! (Please, don't forget this is my j-o-b, so compensated shoots only please).
I will be oping my own clips4sale store in 2017!
If you have seen my work online, really liked it, and wanted to give me a sort of "thank you"... I would really appreciate it! My Amazon wishlist is below.
)
amzn.com/w/9Q0JHDFMPX4R
Travel Schedule
I AM BASED OUT OUT OF TAMPA, FLORIDA WHEN NOT TRAVELING
-October-
26 Atlanta, GA
27 Nashville, TN
28-29 St Louis, MO
30-31 Kansas City, MO
-November-
1 Des Moines, IA
2 Omaha, NE
3-4 Denver, CO
5-6 Salt Lake City, UT
7 Travel day
8-11 San Francisco, CA
12 Travel day
13-16 Los Angeles, CA
17 San Diego, CA
18-20 Phoenix, NM
21 Albuquerque, NM
22 Travel day
23-27 Dallas, TX
28-30 Houston, TX
-December-
1 Lake Charles/New Orleans
2018
-January-
10-11 Boston, MA
12-14 Unavailable
15-16 Hartford, CT
17 Providence, RI
18-22 Boston, MA
~~~~~~~~~~~~~~~~~~~~~~~~~~~~~~~~~~~~~~~~~~~~~~~~~~
I have worked with a lot of producers and private collectors on bondage, damsel in distress, foot fetish, messy fetish, pedal pumping, cat fight, tickling, humiliation, wrestling, cast fetish... you name it.
I'm open to explore as long as there is not too much pain or sexual acts involved (basically, no boy/girl or use of sex toys. Light sensual interaction with girl/girl is ok).
I'm in a very happy monogamous relationship.
Thanks!
Vika
The no-no list
-NO tattoos, NO body modifications, NO starvation... I strive for a natural, healthy feminine figure. Yes, that means I'm a little squishy.
-Unfortunately, I don't have a Russian accent... but I can try to fake it and it's really funny. I can speak the language fluently however.
Cancellation Policy!
When traveling outside of Tampa, I ask for a $50 retainer on any shoot! This discourages "OOPS! I forgot!" and "I don't feel like shooting today" types of cancellations. If you are concerned that I am a fraud, realize that $50 is not worth my reputation. I wouldn't be successful if $50 bucks were my priority over shooting with you.
Cancellation 2 weeks + before shoot = Shit happens. Don't worry and let's try to reschedule.
13-3 days = 20% This goes towards my time trying to re-book.
2-1 day = 50% I'm probably already in the city and now killing time at a Starbucks frantically re-booking. Sucks.
Day of = 75%. U done F***ed up! I'm pissed, and now my day is upside down!
* Retainer is always non refundable.
* Please understand that if you are not considerate of this policy, I will not be able to reschedule with you until all fees are paid off.
* Percentages of cancellation fees are calculated based on the amount left after the deposit if there was a deposit. If no retainer was made (I got sloppy and forgot to ask for one, or the shoot is in Houston) the retainer will be automatically added to cancellation fees.
*Retainers and fees are done through Venmo or Google Wallet to
[email protected]
I am unforgiving of jerks that stand me up, disrespect me and my business practices and don't treat me like an equal human being.
Ok, but really... I'm not mean
I just don't deal with BS.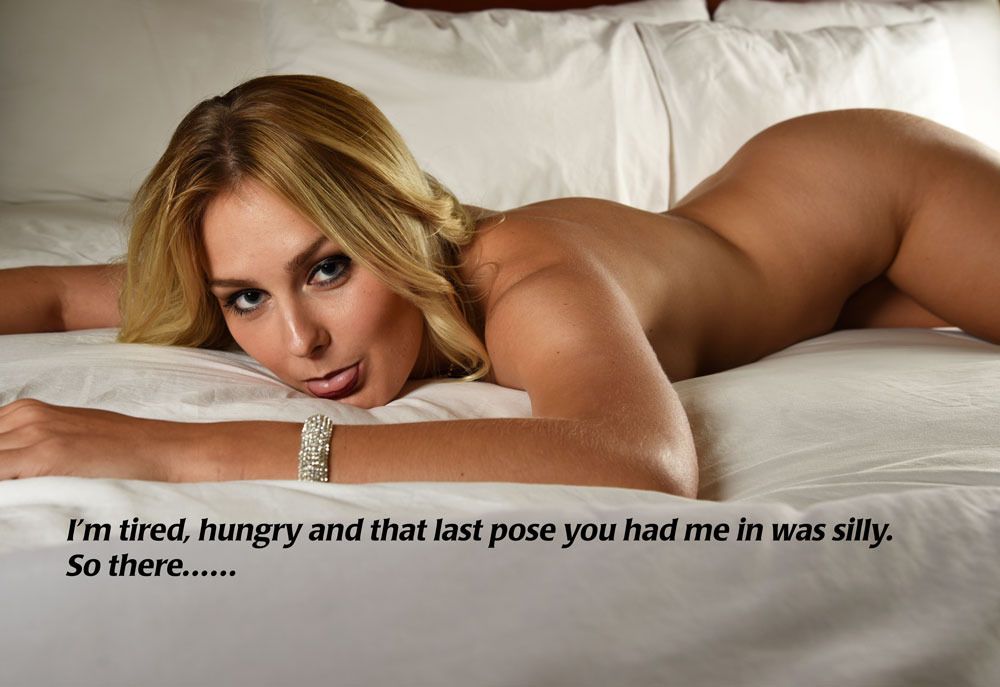 Verified Credits (25)
Worked with Vika_Model? Share your experience and become verified!
Add Credits
See Less
See All Verified Credits (25)
Credit Notes
Wayyy too many.