Details
Last Activity:
Dec 12, 2017
Experience:
Very Experienced
Compensation:
Depends on Assignment
See Less
Friends (1641)
Lists (5)
Artists I want to Emulate
2 Photos
Emulate these Concepts
10 Photos
Wind and Spirit 's list of killer photos
3 Photos
See Less
About Me

Currently residing in Houston, Texas
Four of our works were on display at Nude Nite Orlando 2010.
We work with beginners as well as professional models to expand our portfolio and the Models. This site also affords us the opportunity to network with other models, make-up artists and photographers in this area.
We can provide make-up, hair and images at a very affordable rate. Prices are based upon location, theme and style of shoot.
We have received most of our schooling from Crealde School of Art in Winter Park, Florida under Rick Lang, a re-known photographer.
We continue to improve our skills through numerous photography schools, seminars and websites
We have been photographing Models for twelve (12) years. Many from OMP, MM, MU and iModel.
We were recently published in "Nude" by Red Bubble.
We currently have been published four times.
We were privileged to be the Official Photographers for the Special Olympics Basketball tournament and Golf Tournament for 2008 in Orlando, Florida and Nathaniel's Walk in Orlando, Florida
Recently worked the Blue Martini, MAC Viva Glam Event!
Below is a portion of the series entitled "Visions of Japan" by International body artist "Pashur". The remainder are on our images page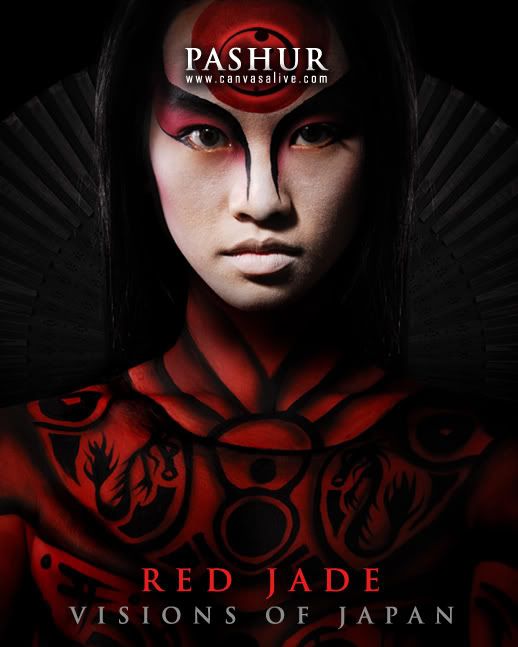 " Visions of Japan", Red Jade won 2nd Place out of 29,900 applicants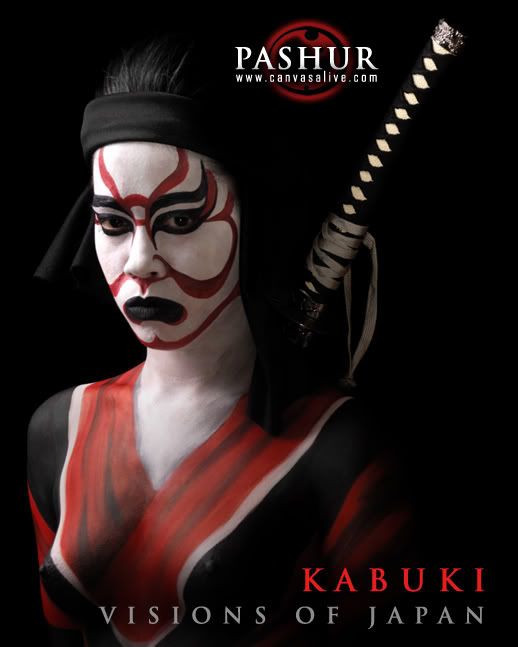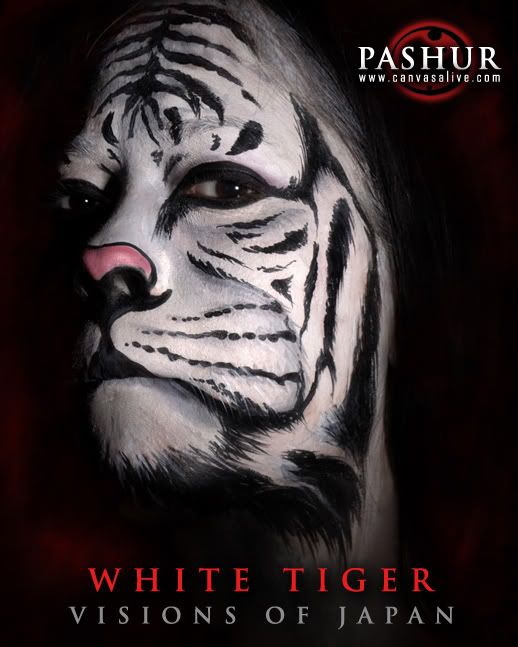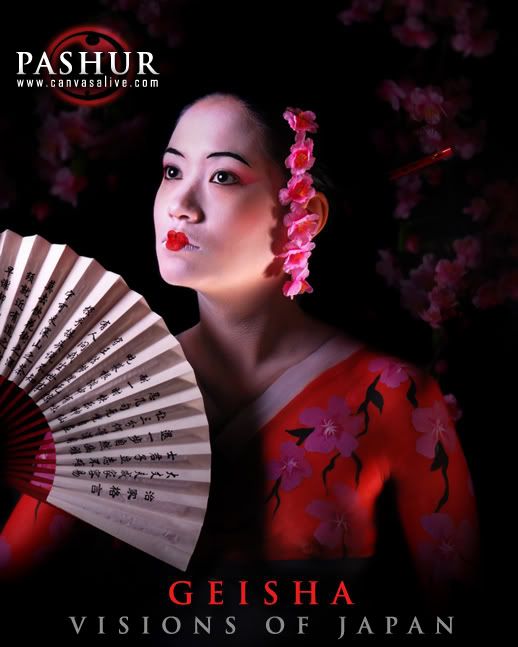 Katlyn Lacoste....."Thanks so much for being most excellent to shoot with!
Models: I highly recommend Wind and Spirit. Wonderful shooting team with most excellent hospitality work ethics and creative mentality."
Paul O'Callaghan...... "Photography is not just about the subject, it's also the choreography. you have a gift for both!"
Verified Credits (0)
Worked with Wind and Spirit? Share your experience and become verified!
Add Credits
Credit Notes
We recommend that models bring escorts to their first shoot.
Our work has won numerous awards over the past three years.
Our portraiture work is shown in the Orlando Sentinal (Business Section). We provide all the portrait work for a local commercial firm.
Also see us at:
http://modelsunique.com/JohnOverton/
Worked with:
Pashur the Body Painter MM1727 & OMP( numerous times)
Juan Pantoja - Body Artist/Special Effects Make-up
Athena Body Painter
Make-Up Artist:
Laura Dulay OMP (2 times)
Jaun Pantoja - MM411947 (numerous times)
Hair by PJ
Glamour by Kayleigh MM#547486
Melissa Velazquez MM#520188
Sugarface Cosmetics - MM1076642
Lauren Kattan - MM1064209
Alexis Williams - MM1964566
Raquel Dawson - MAC
Onya - LeFort - MAC
Models we have had the pleasure of working with:
Kimberly - OMP ( 2 times)
London - OMP & MM36768
Cody Richards - OMP
Amanda M. - OMP
Julie - OMP
Anna - OMP
Meredith - OMP
Krystal - OMP
Patricia - OMP
Pamela - OMP
Ashley - OMP
Tracy - OMP ( 2 times)
Nick -OMP
Margarita - OMP & MM#439934 ( 2 times)
Sabrina Fox - OMP
Amanda R.- OMP
Courtney - OMP
Melissa - OMP
Lianna - OMP
Julie - OMP
Pamela J.- MM 474850 & OMP 333561( 8 times)
Danielle A.- OMP
Marliese - MM531941
Suzanna - MM
Michelle - MM
Erena - MM 598148 ( 2 times)
Marisa - MM 598315
Becca Leung - MM 436836 & OMP
Atta - MM
Javier - MM
Clayton - MM
Massiel - MM
Laurie - OMP
Nicole - OMP & MM
Monica - OMP
Abby - OMP
Angela - OMP
Amanda M. - OMP
Jessica - OMP
Pamela M. - OMP
Lorraine - OMP
Yanick - OMP
Amanda W. - OMP
Carmen - OMP
Tammy - OMP
Patricia F. - OMP
Michelle - MM 410867 ( 3 times)
Derek - MM499182
Danielle - MM315736
Tiffany - MM479948
Destiny Tran - MM460991
Susan Yeung - MM86911
Bunny Electric - MM405884 ( 2 times)
Anabel Lee - MM628189
Candice - MM96576
Tamera - MM8763
KT - MM263892
Crystallyn - MM534202 (3 times)
Yesi Jovet - MM636520
Nika Barnhill - MM219087 (2 times)
Christie Love - MM226865
Joan - Not listed
Amanda - Not listed
Kimberly - MM820240
Karen - MM720693
Kristin - MM720693 (2 times)
Laura - MM708724
Ashley - MM699739
Selle - MM1400826
Charme' - MM
Shanah - MM
Shelly Canon - MM76830
Irina Sarikova - MM1113319
Shalott - MM752156
Forlorn - MM612895
Druscilla Killswtich - MM140247
Maya Perle - MM682198
Irina Sarikova - MM1113319
Tree - MM1178994
Kyna Berry - MM1516822
Alainn - MM14613
Nicole Moon - MM1608065
Bella Dea - MM1672817
Kendall Mickal - MM1743738
Sasha - MM1878144 ( 2 times )
Brittany - MM1554295
Elise Fabrizia - MM2032950 ( 5 times )
Serendepity - MM2117371
Jane Chaisson - MM2125511 ( 2 times )
Cassie Shirnell - MM2140929 ( 3 times )
Nola Chick - MM733678
Katlyn Lacoste - MM1227596
Firey EyeZ - MM1909905
Mia Marie Antoinette - MM2334984 ( 3 times )
Lae - MM2366622 ( 6 times )
LethalLacey - MM2396675 ( 3 times )
Chryssi V - MM2417147
Stef Kitner - MM1907448 ( 2 times)
Max Dayton - MM2462574
Cassy Cameron - MM742156
Photographers collaborated with:
Herblish - MM193267 (2 times)
CareyP - MM405502
Sung - MM9196 (2 times)
Kevin
Waterworld Images - MM579953
Models that did not show or call:
Jacquelynn Muse - MM1068474
Tita Reis - MM499548
Courtney Crawford - MM1085551