Thank you for visiting my profile!
I'm A Dutch Curvy Tattooed and Published Model
- by Rob Berbee -
Hii I'm Darklings Doll, a model, artist, retoucher and clothing designer
Crazy, easygoing, creative and open minded.
I consider myself to be a chameleon, an I can act a bit.
I'm agency represented, not exclusive, so I prefer bookings still trough my site or
here offcourse
I do shoot selective tf* but don't be afraid to ask, only being selective to be able
to spent my time wisely
I'm willing to shoot abroad but to make this possible a part of the
expenses must be paid.
Just contact me and we can work something out.
Please note: *For any form of nudity: - I don't shoot with a male photographer
- paid jobs go first, extreme selective tf*
- I need to agree on the concept
*Lingerie/swimwear: - paid jobs go first, extreme selective tf*
- I need to agree on the concept
(if I come to you with a concept, these rules won't be necessary)
* I'm not up for: - Pornographic nudity
- Physical contact with male models (only my man!)
- Submissive roles, isn't very believable on me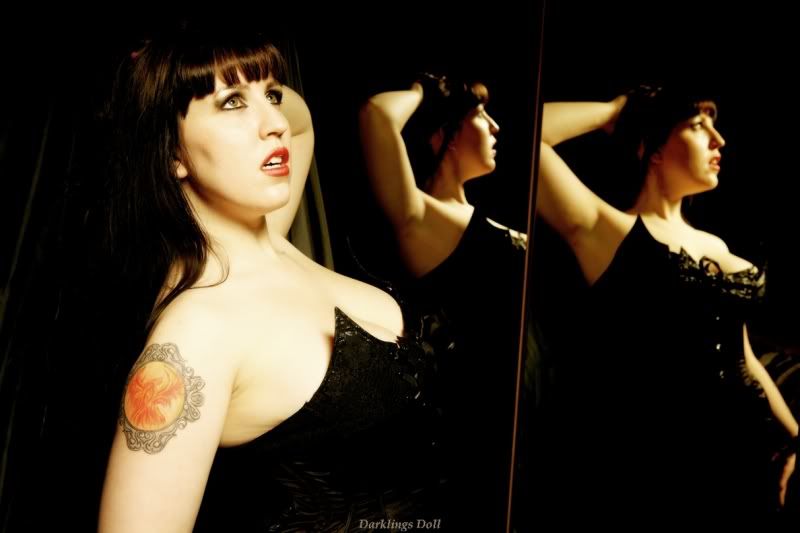 - by Ice Motion -
I'm not here to date, I'm very very in love and engaged!
If you expect me to flirt for a shoot, look elsewhere. I'm here for business,
and I'd like to keep a form of professionalism alive.
I consider myself a artist, so I have a mind of my own. I'm here to make art,
with interesting people
I consider photgraphy one of the media to make my idea's come to life.
For my artwork, visit:
http://www.darklingsdoll.com/art/art.html
One of my paintings: (Portrait of a loving redhead)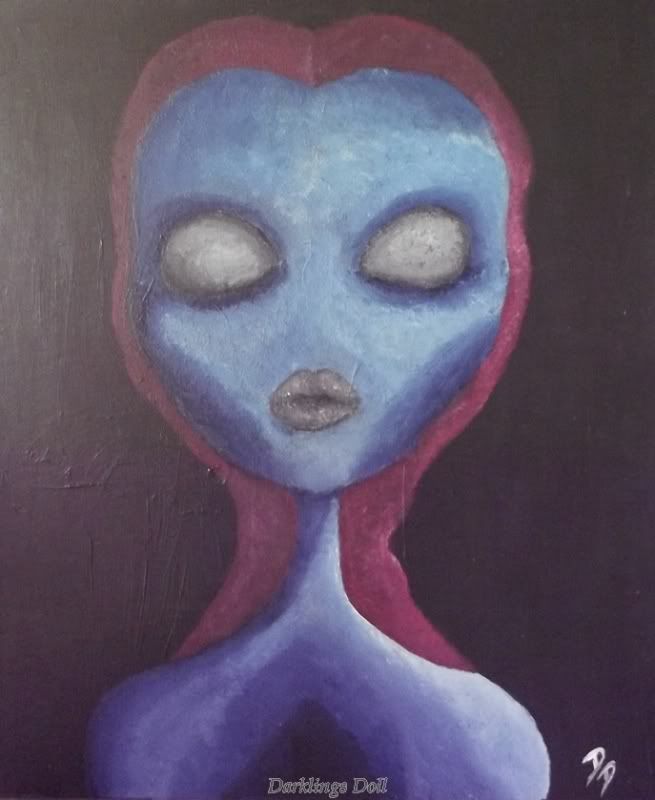 -By Studio HJ with XViciousmistressX -
I'm very open minded towards projects and not bound to any specific style.
Have a huge wardrobe and the ability to make clothes if necessary.
I do always appreciate more shoots or idea's so just let me know.
To get an impression of my wardrobe(not everything but you get the idea
):
http://s116.photobucket.com/albums/o12/ … 20outfits/
(maps categorized on the left)
I can provide retouching!
You can also find me here:
www.darklingsdoll.com
(active)
http://www.gothicmodels.nl/Darklings+Doll
(active)
http://darklings-doll.hyves.nl/
(not so active)
http://www.facebook.com/profile.php?id= … amp;v=wall
(not so active)
http://www.pinuplifestyle.com/profile/DarklingsDoll
(inactive)
http://vampirefreaks.com/Darklings_Doll
(inactive)
Tattoo's: Small one on left ribcage, big one on right arm
My absolute favorite styles are: all work of David Lynch, René Magritte, Clive Barker, Ambrose Bierce, HR Giger, Tim Burton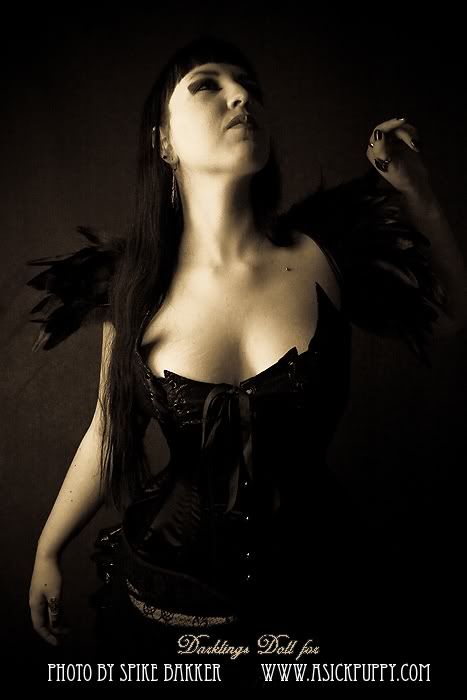 -pictures by Spike Bakker-
I believe imagination is a strong tool.
I know I don't have a model size, I'm a curvy woman and that won't change!
My EU bra size is 75H but don't know how to translate that.
I do most styling myself, if not, I'll note that by the pictures.
My contact methods are simple, if I find a photographer who's work I like, I send a message, and it seems logic if a photographer does the same.
My goals on MM is getting helpfull contacts and feedback, my alround goal is a great portfolio and experience.
I have no problem in travelling when the costs are covered or split.
I'm always interested in some new ideas or shoots, so feel free to contact
Cheers! *DD*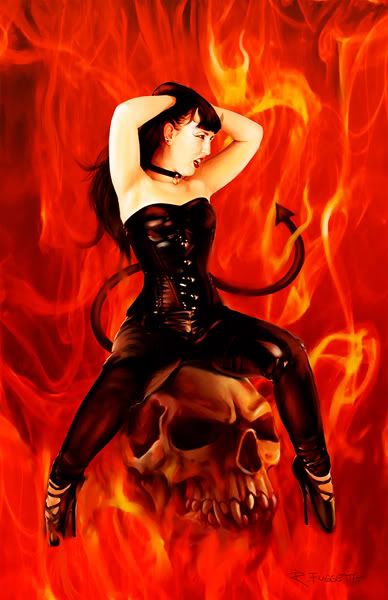 -Digital painting by Richard Fuggetta-
Publications:
HORNS AND HALOS Art Show at the Claude Gallery
Runs from December 5th through December 24th 2009
(Print by Richard Fuggetta)
http://www.fixemagazine.com/post.php?postid=582
- by Rob Berbee -