HEY MM!!
I am a Fashionpreneur - A self-taught MUA but don't let that fool you, cause I am indeed experienced. I am actually used to being in front of the camera but have evolved into a more active role behind the scenes
Trained through the Elite Pro Institute which was awesome technical knowledge. I am a member of IMDB Pro, Fashion Group International and a RAW:Artist.
I travel as needed so just ask....
My rates are very reasonable & I take my craft very seriously. I wear many hats as such, love to be creative and try new things. All of my work is NOT displayed in this port, so just let me know what you want and we can work it out!
BEHIND THE SCENES: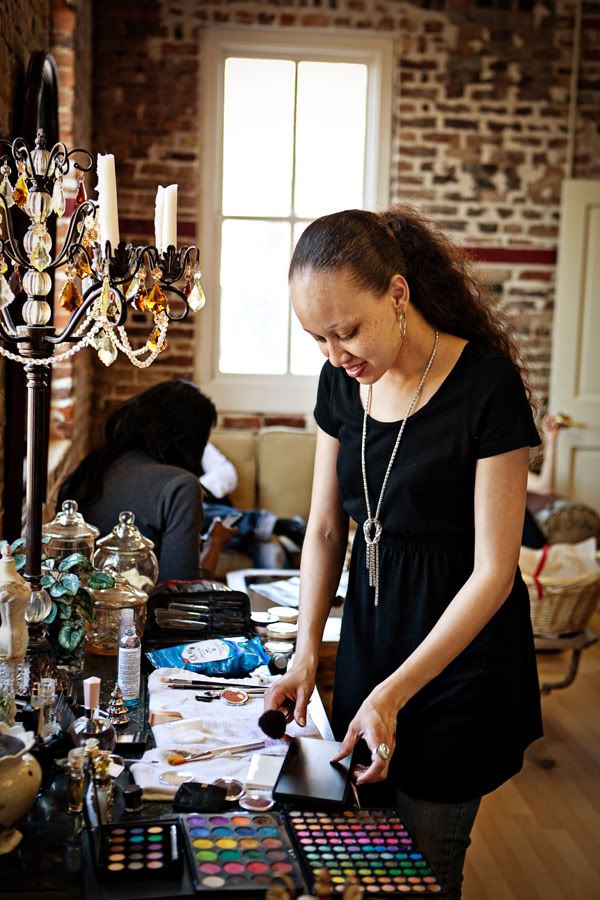 Just to name a few:
- 3Jay Productions
- Le Rouge Magazine
- Ellements Magazine
- Linger Magazine
- Latina Carolinas Magazine
- Robert Billings Photography
- Matt Martian Photography
- Roco Coleman Photography
- Gustavo Romero
- Pixyst
- OyOy Photos
- ManneQuin 6ix
- Styleyes
- Free World Project
- Kent D. Photography
- Asa P Photography
- Caroline Ghetes
- Designer: Ativ Custom Couture
- Designer: Sir
- Designer: Sergio Hudson
- Designer: Foxx Skynz
- Designer: Youthery Sims
- BFF Stylist
- Searles Styling Firm
- Recording Artist: Cris Coke
- Recording Artist: Jinjer
- Dance Group: Darlinnikki
- La'Kar'Zan: Runway Show
- WOW Associates: Stage Play
- "Charleston Shoot This"
- Film Meets Fashion
- AAAS Fashion Show, Fall 2011
- Charleston Fashion Week 2011 & 2012
- New Orleans Fashion Week 2013