*Please leave a comment or tag before sending a friend request*
Hi, I'm Patrick, I specialize in glamour, fashion and beauty.
I am currently accepting a very limited amount of TFP/TFCD work. If you are an experienced model and would like to collaborate with me on a fashion or beauty project, message me.
I speak both English and French / Je parle anglais et français.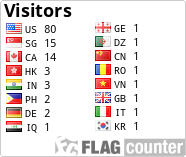 Models

Tiffany McNeil (#1004760)
Audrey Daudelin (#1259431)
Marizsta (#1324553)
Artemis D (#678406)
Madria (#122799)
Jasmine (#373732)
Anne T (#1543035)
Katia Kuzenkova (#627860)
Josiane T (#2233934)

MUA's

Lisa-Marie Charron x3 (#1649280)

Clothing Designers

Elisa C. Rossow