My name is Samantha Voyd, i am a singer/songwriter and i just recently moved back to my hometown in California from Columbus, Ohio. I enjoy modelling when i have time around my other projects and have lots of experience with Voyd clothing, which i design, as well as several other genres of modeling.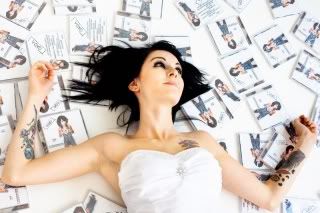 I'm always looking for new and exciting projects, the stage is my second home after all i am a performer!
On ocassion i will TFS but mostly i will be doing paid shoots, unless of coarse you are an incredibly talented photographer and i love your creative works
I am into the bizaar and enjoy fetish/bondage/drag/anything-with-latex and so forth. currently my focus is the dark side however i enjoy doing all different kinds of shoots. i can pull off just about any look and strive to be diverse, variety is the flavor of life!