I'm a London based Fashion Photographer from Kensington and Notting Hill, I also shoot Music and Headshots. My background is in the photographic industry where I've worked for High End Professional Labs printing and processing for some of the world's best Photographers. I am also a Retoucher and studied Fashion retouching at London College of Fashion.
I am always looking for models, creative session hair stylists who can do Avant Garde hair, designers and fashion stylists for editorial, competition and submissions. My collab shoots are strictly team orientated where individuals can thrive in a collaborative and chilled atmosphere. I also hold 'styling session' shoots at my studio where team can freestyle and go wild with the looks but these are only open to exceptional and highly experienced Hair Stylists, Makeup Artists and Fashion Stylists.
If you are interested and would like to be considered for these then please message me on here or my Facebook page to be put on the list.
https://www.facebook.com/pages/Photogra … 789?ref=hl
Thankyou so much for all the comments on my work ;~>
Mosley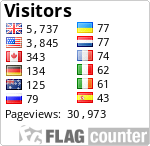 Betty Bridge House Dresses
Black Mirror Design
Nearer The Moon Lingerie
TONI & GUY
Models 1
Leni's Models
MOT Models
Charlotte Appleby - The English Tailoress
Blackdogretouching.com
Anna Kostina
Headmasters
Strawberry Hair
Victorian Gothic Clothing