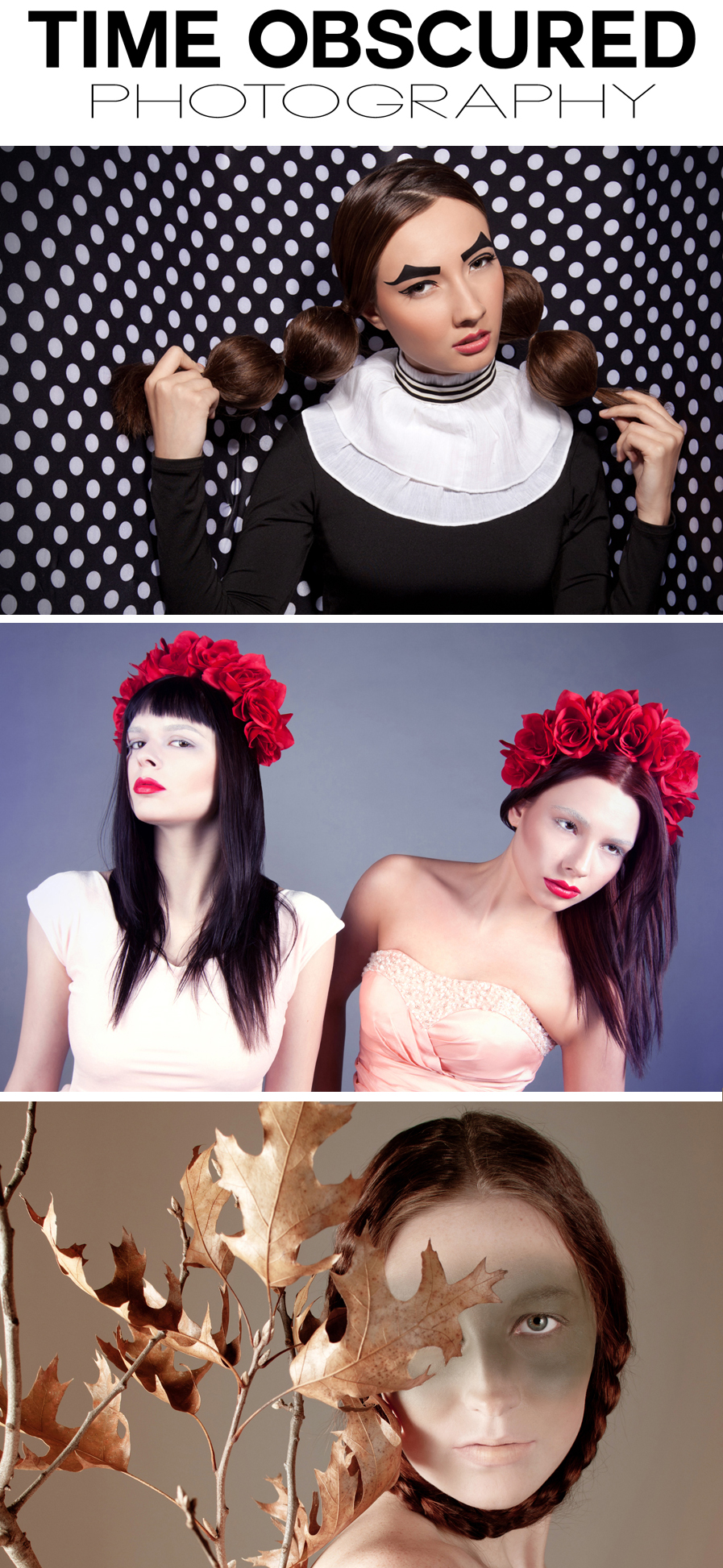 ________________________________________________________
LE PHOTOGRAPHE:
Manda Rose |
CONTACT
manda@timeobscured.com
SPECIALTIES:
Photography | Post Production | Digital Retouching & Photo Restoration | Art Direction & Concept Development | Design | Portfolio Building
BOOKING:
Booking 2014 for creative shoots. I am seeking paid work. I will only consider trade with experienced designers and talent, agency work, or if the shoot will result in tear sheets. I occasionally seek out models for personal projects though, so by all means, let me know if you're interested in working together! My rates are reasonable, negotiable and vary depending on type/length of set. I am located in Worcester/Boston, but will shoot anywhere given that travel expenses are covered! I also love networking and collaborating with MUA, stylists, and designers, so contact me with thoughts on what you're looking for, and we'll discuss the details!
NOTES:
FYI: I will not photograph animal-based clothing and accessories such as fur, leather, or feathers. Please keep in mind that I will never send bulk, un-edited shots on cd, -especially- if the shoot is trade. I carefully review and edit with respect to the needs of my portfolio, myself as an artist, and the model as a performer.
TOP 12:
My top 12 features models I have worked with or will soon be working with.
PREVIOUS EXHIBITIONS:
RAWartists: RAW Los Angeles: "Encompass" Featured Photographer,
Oct 2013 - Belasco Theater, Los Angeles, CA
Mad Girl Productions: Sugar Art & Fashion Show "Secret Society" New York Fashion Week 2013: Featured Photographer, Sept 2013 - Sutra Lounge NYC, New York, NY
Sugar Art & Fashion Show "Sugar Does Boston" Featured Photographer,
June 2013 - Underbar, Boston, MA
Worcester Alliance of Photographers "Let There Be Light" Featured Photographer, Nov~Jan 2012 - City Hall Gallery, Worcester, MA
RAWartists: RAW Boston : "Provocations" Featured Photographer,
Oct 2012 - The Estate, Boston, MA
"Like" Time Obscured Photography on Facebook!