Details
Experience:
Experienced
Compensation:
Paid Assignments Only
Genres:
Acting
Art
Editorial
Erotic
Fashion
Fetish
Fit Modeling
Fitness
Lifestyle
Parts Modeling
Performance Artist
Promotional Modeling
Sports
Swimwear
Info
Last activity:
Sep 17, 2014
Joined:
Dec 29, 2008
rSEANd PHOTOGRAPHY

Male
Mount Rainier, Maryland, US

rSEANd.com

Mayhem #1012397
Photographer
MM URL: http://www.modelmayhem.com/rSEANd
About me
`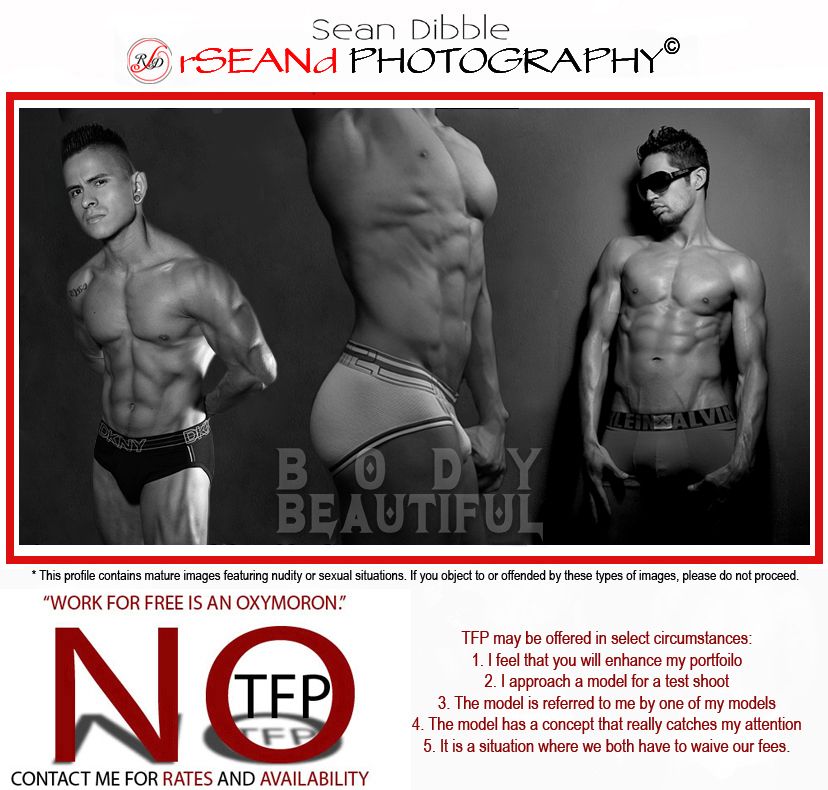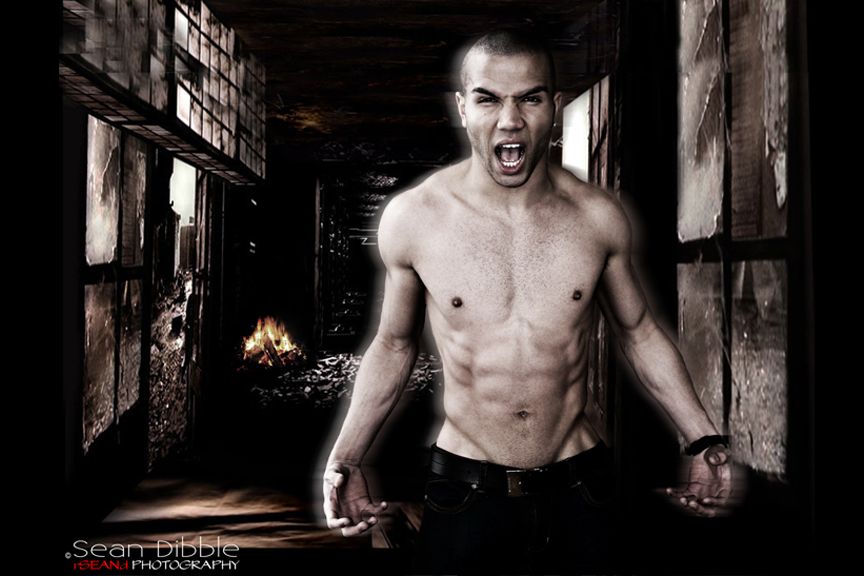 Thank you for taking the time to visit my portfolio.

rSEANd is moniker of my full name, Robert Sean Dibble. I share a first name with my father, but am not a junior and have always been called Sean. I photograph people, not just models because I find some element of beauty in everyone. Photography has always been a self-expressive art form for me, and I mainly used it as a tool to show others how I viewed them, as opposed to the self-depreciating ways in which they often viewed themselves. My images have been featured in Bruno Gmunder publications, Beautiful Mag, Paragon Men, Ooh La La Mag, AOM, Favorite Hunks, BLISS Male Mag, US Weekly Blog, Maryland Zoogram and numerous online blog and websites.

I first picked up a camera in 1981 and began experimenting with my sister, who was my original muse. I consider myself a continual work in progress, so despite shooting off and on for over 25 years, I will always label myself a skilled amateur. I primarily photograph males, but not exclusively. I have a huge passion for animals and nature, as well, so my full portfolio includes those types of photos. My favorite images are head shots, but my tastes are varied and include portrait, lifestyle, athletic, underwear, body scapes and nudes, implied, artistic or erotic. I consider the human form to be living art and enjoy capturing it in its natural glory, but I stress that it is NOT a requirement to shoot nudes to work with me. I make this distinction because my portfolio does contain nudity and the question has been asked.

Click to view
May 2, 2009
July 9, 2010
July 17, 2010
When I work with models who have decided to do nude images, I do have a conversation regarding where they plan to take their career in the future and ask that they be fully committed to the decision before agreeing to it. I understand how early decisions can lead to "nude remorse" and that individuals may change their minds about photos they originally agreed to. In these cases, please do not ask me to remove any images - the answer will be no. What I will do, as a courtesy, is change the name, at the models request, so nudes are not searchable on the Internet.

I work well with models who are just starting out as well as those who are seasoned. The only requirements needed to work with me are an open mind, a willingness to push yourself past your comfort zone, the ability to perform in front of the camera so that there is life in the images, a positive attitude and a genuine love of being photographed. If you cancel a shoot at the last minute, please do not ask to work together in the future.

I admire the work of many artists here on Mayhem, such as Mark Henderson, Ethan James, WagnerLA, ZEDNERAM, Rick Day, Justin Monroe, Joseph Smileuske, Luis Rafael, Carlos Arias, Dylan Rosser, Kevin D. Hoover, Julian Vankim, Mark Grantham, Scott Marrs, MURRAY!, Ron Reyes, Anton Russ, Jorge Freire, Jay Plogman, Don Pollard, Hasson Harris, SOOAK, FLYFOTO, John Gress, Henning von Berg, John Hough, Maya Guez, Tommie Adams, Thomas Synnamon, Andrew Bowman, Tom Silk, StudioNero, David Vance, Justin Thai, Greg Weiner, Haringman+, Charles Archer, Tony Gibble, Dave Lewis, Michael Hallenbeck, AJR (I could go on and on, with new ones being added to my mental list constantly) and I gain inspiration from each of them for their individual styles.

I also believe in always being supportive of my fellow artists, even if the support is not mutual because it takes more than talent to put your hard work on display and open oneself up to criticism. No matter how vast it may appear, it is still a small community and each of us can gain something, no matter how big or small, from each other.

All models are required to sign a release form.
JESSIE LEE - THE BOOK
http://www.blurb.com/bookstore/detail/3488123
eBook version
http://store.blurb.com/ebooks/313173-jessie-lee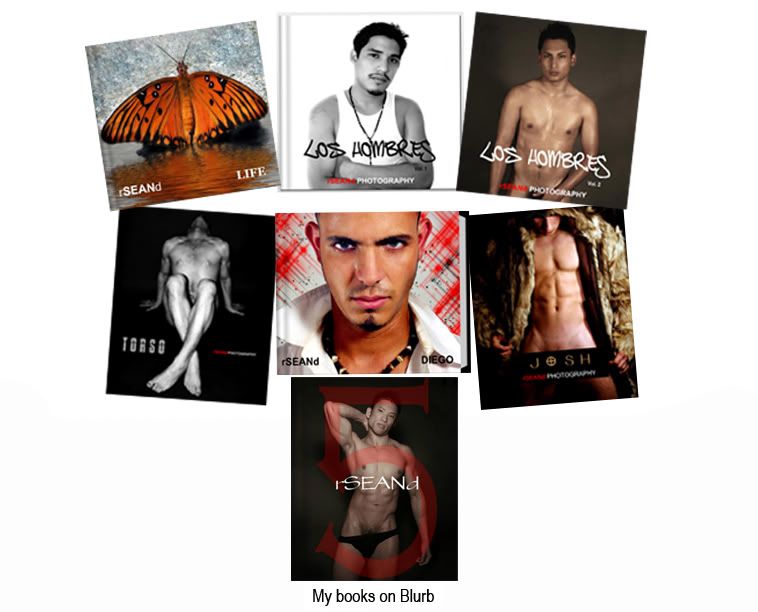 http://www.blurb.com/search/site_search … filter=all
All my photographs are copyrighted to rSEANd Photography and any modifications/alterations, including special editing to the pictures, is at my discretion. Prior approval from me is required before posting of any image you choose to edit yourself, to insure that it does not conflict with my style and vision.
I have been lucky enough to have support from some amazingly talented photographers whose work I admire and study, as well as some wonderful models. Thanks to everyone for your comments.
"Your work is truly stunning... the models are superb, the composition is masterful, and lighting is exceptional. I like your presentation of each finished art piece. It's not just "eye candy", but has more going on in each shot than most people give credit for. Your style is evident throughout the body of work, and is recognizable even without a logo! I applaud work like yours and photographers who are dedicated to the craft of creating images & visual magic."
- Glenn (MalePortfolios) MM #17948
"I've been amazed by your work for a couple of months now and I hope to continue to enjoy the show."
- Julian Vankim MM# 1476280
"You have an amazing port... Your nudes are done with the utmost class and artistic creativity."
-Cisco MM# 459931
"It is a privilege to have worked with a photographer with so much talent! I appreciate how comfortable you made me feel during the entire shoot. Let do it again in the near future and make sure you stay in touch."
- A Lewis MM# 206439
"What a wonderful port. And I hope there's more and better yet to come for you!"
- Jay Plogman Photography MM#808917
"I am very taken with your head shots and what you 'bring' to the faces of these gentlemen. I hope they appreciate your talent.""
-Robert John Guttke MM#1071453
"Thank you my dear friend for yet again making my day! It is rare to find an extremely talented person who is also a wonderful and humble friend... you are both! You work's range from captivating depictions of the human form to the sincere emotions in a persons eyes never fails to inspire! Yet you so very often stop by to leave encouraging and supportive words of praise... That is refreshing! I thank you for your friendship and can't wait for the day to work together!"
-Tony Gibble MM#179877
"I always enjoy my visits to your portfolio. You continue to impress and inspire with your work."
-Bob Worthy MM#28901
"Any model contemplating on whether or not you should shoot with Sean, let me give you some advice, DO IT. You won't be disappointed
"
- Brock Chapman MM# 1819771
"great portfolio you have here! I was genuinely impressed with every image!
You are a remarkable artist...proud to be acknowledged and recognized by you!"
- Joey FLYFOTO MM#1212896
"Your port and talent is PHENOMENAL!"
-DonHarrisPhotographics MM#691674
"You have a great eye for capturing your models, the presence and emotion to tell a story. That is a gift."
- CAV P Photographer MM#636010
"Your pictures make a human body a work of art. Keep up the awesome work."
-Junior Castro MM#1148503
"You have an amazing range of work in your portfolio. Fantastic work. Congratulations."
-Nathan Lewis UK MM#593095
"Your work is creative, edgy and VERY artisitic. "
-Michael Hallenbeck MM#237142
"Hi Sean,
I know this Tag is going to just get lost in all the other fantastic praise everyone has to say about your profile and portfolio.
However as a model working with you today, I just have to say you are a real trooper! Our session today was a true workout, climbing over rocks, over and under trees and whatever it took to get the right angle and the perfect shot.
You are such an easy going guy and fantastic to work with. Your directions when needed were very clear and really made a world of difference on the whole look of the shot.
I truly can't wait to be back in front of your camera."
-NMMNova MM#636439
"Your impressive port images show me that you are a "skilled photographer", but definitely NOT AMATEUR. My best!"
-TFMFotos MM#591608
"You are a photo machine - great range of images - fantastic backdrops and very pleasant and sensual staging. You are a terrific photographer !!! Congrats and thanks for the lists - continued success !!! "
-Studio Anton Russ MM#428323
"Your work is beautiful and inspiring! Thank u for the kind words on my own work. It means so much coming from a fellow photographer who obviously has a passion and an eye for the craft!"
- Jorge Freire PHYSIQUE CULTURE STUDIO MM#368663
*All nude models depicted on this site are of legal age, as required by 18 U.S.C. § 2257
Credits
Places where my work is featured
Feature at Favorite Hunks
http://favoritehunks.blogspot.com/2012/ … h-4th.html
http://favoritehunks.blogspot.com/2012/ … seand.html
Interview and photo feature in Immortal Mag
http://immortalmag.blogspot.com/2012/02 … c63e2ce8bf
rSEANd and model Eric Rensburg featured in Beautiful Mag
http://www.beautifulmag.com/beautiful/2 … -true.html
rSEANd and model Pablo Hernandez on the cover of Beautiful Mag
http://www.beautifulmag.com/beautiful/2 … ument.html
rSEANd and model Jorge Villatoro featured in Beautiful Mag
http://www.beautifulmag.com/beautiful/2 … atoro.html
rSEANd and model Jessie Lee featured in Beautiful Mag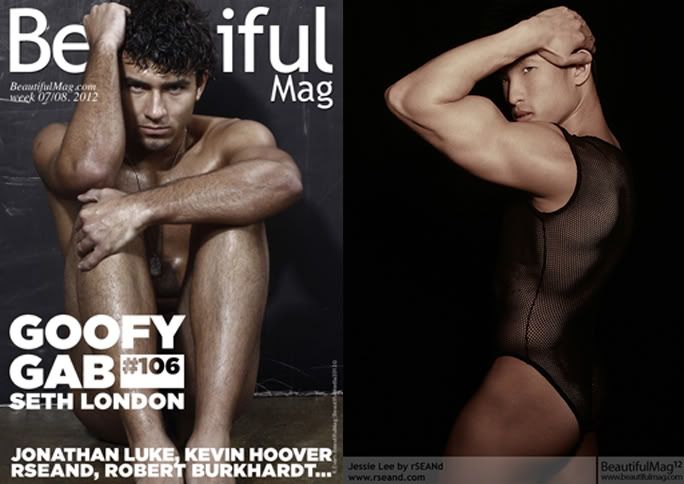 http://www.beautifulmag.com/beautiful/2 … e-lee.html
rSEANd and model Luis Perrusquia featured in Beautiful Mag
http://www.beautifulmag.com/beautiful/2 … squia.html
rSEANd and model Eric Patterson featured in Beautiful Mag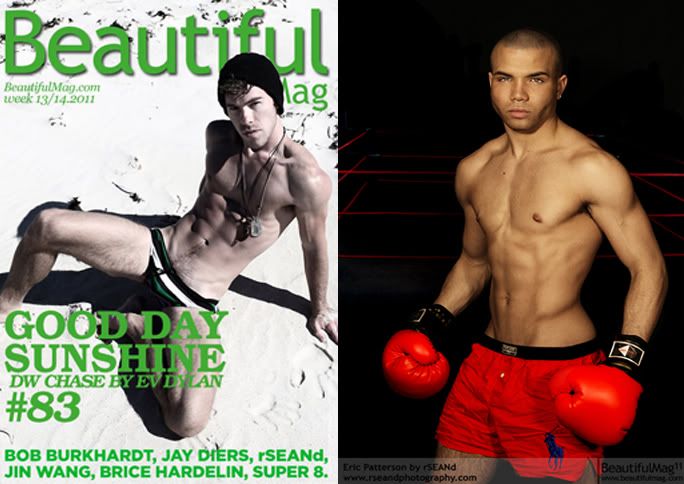 http://www.beautifulmag.com/beautiful/2 … -idol.html
rSEANd and model Luis Perrusquia featured in Beautiful Mag
http://www.beautifulmag.com/beautiful/2 … raphy.html
rSEANd featured in Beautiful Mag
Featured in Beautiful Mag week 21-22
It's a thin line..
PARAGON MEN Spotlight of the month
http://www.paragonmen.com/paragon-penth … raphy.html
NEXT feature on Larry Boggs
http://nextmodelmen.typepad.com/hottest … model.html
NEXT feature on Eric Patterson and Luis Perrusquia
http://nextmodelmen.typepad.com/hottest … model.html
Photo of artist Coby Koehl in US Weekly blog
http://www.usmagazine.com/moviestvmusic … ge-2011243
Feature in OhLaLaMag with Brock Chapman
Feature of my work with Luis Perrusquia on Favorite Hunks.
http://favoritehunks.blogspot.com/2010/ … raphy.html
Chosen as the Artist of the Day @ Artistry of Male 11/22/10
http://artistryofmale.blogspot.com/2010 … f-day.html
Brock Chapman featured in NEXT
New feature in NEXT with model Luis Perrusquia.
http://nextmodelmen.typepad.com/hottest … model.html
My books LOS HOMBRES Vol. 1 & 2 featured in NEXT
Ruben in NEXT
Ruben in Freakz Appeal
YVY Mag
Pink Rendezvous
ARTIST OF THE DAY pt. 1 - ARTISTRY of MALE
ARTIST OF THE DAY pt. 2 - ARTISTRY of MALE
ARTIST OF THE DAY pt. 3 - ARTISTRY of MALE
ARTIST OF THE DAY pt. 4 - ARTISTRY of MALE
INTERVIEW AND FEATURE OF MY WORK in NEXT
Profile on Diego Moran featuring my work
Diego Teaser
Diego Teaser
Diego Teaser
Chosen to represent Maryland as the photographer for the NEXT MAN of the YEAR CONTEST
Won 1st runner up + best photoshoot and Mr. Popularity.
www.nextmanoftheyear.com
http://nextmodelmen.typepad.com/nextman … -next.html
http://nextmodelmen.typepad.com/next_mo … yland.html
http://nextmodelmen.typepad.com/hottest … -year.html
http://nextmodelmen.typepad.com/hottest … yland.html
http://nextmodelmen.typepad.com/hottest … yland.html
http://nextmodelmen.typepad.com/hottest … and-1.html
Interview and feature in NEXT Model Man:
rSEANd at NEXT Hottest Model
Personal blogs that featured my work
Burbujasdeseo
ARTISTRY of MALE
Planete Gay
We Love Guys
Males Art
Image Loop
Men and Photographer
jjadams blog
zephyr blog
Male Bodies in the Modern Art
The Heming Way II
MODELS I"VE WORKED WITH ON MM Pablo Hernandez Lakel Smith Long King Kuang JJ Catracho Jessie Lee Eric Rensburg Eric Patterson LB in DC A Lewis Theodore Vamos NMMNoVa Ruben Martinez Bruce M. Jackson Asmaou Kourouma Brent Cage Martin-S David Dodsworth J Viera Rob Ordonez Nik Flores Califinest Crysta L Butterfly Kenneth Thompson R J F Non MM Models I've worked with

Brandon Romero

Lareine Karpouzian

Erika Stein

Emir Ashour

Jorge Villatoro

Samuel Ventura

Eddie Black

Lisa Canda

Derek G. Starr

Shawnette Milton

Jeremy Chenette

Luis Perrusquia

Adam Marigold

Lonny Masterson

Diego Moran

Lauren Sage

Christian Perez

Andre Fletcher

Kunal

Carlos Aguilar

Latysha Lucas

Imani The Misfit

Jimmy Canales

Josh Johnson

Ryan Porter

Roger Torro

Mario Mejia

rSEANd PHOTOGRAPHY FOLLOW ME ON TWITTER rSEANd TWITTER www.facebook.com/rSEANd My FACEBOOK FAN PAGE

Lists




Friends


rSEANd PHOTOGRAPHY has 3607 friends.