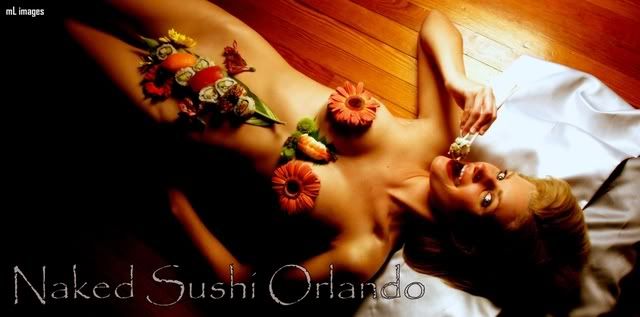 I'm the photographer behind Naked Sushi Orlando and would like to have a Model Mayhem presence to cast models interested in being part of our collection of Geishas to model and work for our events. We are company predicated on showcasing the sacred japanese art known as Nyotaimori. Nyotaimori (Naked Sushi) is a well-accepted and practiced tradition in Japan. It is recognized as an art form and has been part of the Geisha culture dating back hundreds of years. It is based on the idea that sushi is made to delight.
The rough translation of the word Nyotaimori is "Adorned body of a woman". This type of art (yes, it's an art) is well accepted in Japan. Tokyo is world famous for this type of dinner theatre and art practice. It has spread to popularity in cities the likes of New York , San Francisco, and Los Angeles…and now Naked Sushi Orlando brings the experience of Nyotaimori to you!
Please visit our website for information on what we're all about and how to book your own Nyotaimori event.
You can also find us on ...
www.myspace.com/nakedsushiorlando
Check out the "Confessions of a Naked Sushi Model" article in Vanity Fair...
http://www.vanityfair.com/online/daily/ … aked-sushi