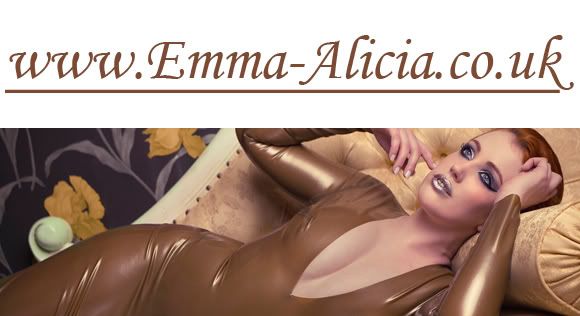 Hey, my name is Emma Alicia! Hope you enjoy my portfolio

The quickest way to contact me is email, please message me for my address.

I am a 26 year old freelance model, working full time in the UK.
I specialise in modelling alternative fashion and Latex clothing.
I have been modelling for over 3 years now and previously trained as a musical theatre performer.
I am trained as an actor and so can provide emotion and real conviction in artistic shoots.
I am able to pose with minimal direction, and I am flexible due to dance and yoga. I am also a make up artist- When booking me please state if you would like me to do my own make up or not.

I have been published both nationally and internationally:
http://www.bedeseme.com
http://www.sublimerush.com
http://www.fixemagazine.com/post.php?postid=1036
Bizarre Magazine, 2 issues
Skin Two Magazine Issue 61
Alt Magazine Killer Queens Feature
I won Model Mayhem's Pic Of The Day!
Im also one of Bizarre Magazine's UltraVixens.... go like my profile and have a cheeky peek at some sexy images.... hehe
http://www.ultravixens.net/emmaalicia
Find me on Facebook:
http://www.facebook.com/pages/Emma-Alicia/244959847998
Find me on Zivity:
http://www.zivity.com/models/EmmaAlicia