Some of my pictures might have been retouched from photographers, but the makeup job is as it is, as you see it, more realistic. The makeup in my photos have not been Photoshopped.
Everyone has been a pleasure to work with! Please check out my photos and below for credits
http://www.dwaynetucker.com/introducing … image-day/
Models:
*Axella-MM#1038249
*Polina Pravdina-MM#1027732
*Janis-MM#77812
*Alicia-MM#770743
*Tanisha Billops-Model/talent agent-www.tnbtalent.com
Eva, Natasha, Jessica-MM#1157773 of tnb talent models
*Wandaful MM#615881
*Summer and Mich my good friends
*Shelby MM#1083221 and Jymme the Masih Designs fashion show
*MzBiBi-MM#1021055
*Miss Diamond-MM#1099859
*Launi-MM#1133158
*Sai Lan-MM#898376
*Fierce-MM#70746
*Jordan-MM#1068590
*Christine from Turquoise Ent.-MM#1081486
*Creative Natalie Angela-MM#625923
*Brianna-MM#769191
*Rafael Perez-MM#517095
*GG Tiera Gonzales-MM#464954
*Sarose-MM#626688
*Charisma Lane-MM#669370
*Nima Nezhad-MM#1098203
*Jen Kendall-MM#525446
*Shanza-MM#524911
*Heather Hartel-MM#1234579
*a m p-MM#687563
*L-MM#1261946
*Necro Wolfie-MM#857777
*Jenny Sokie-MM#383819
*Alisa Rylin-MM#228687
*Indeah-MM#430867
*Kamileon Girl-MM#663709
*Mindee-MM#331630
*Catherine R-MM#520547
*Dj E Vox-MM#1079116
*Robert Yegge-MM#860735
*Micaela Bartolome-MM#584870
*Bailey Harada Stone-MM# 581379
*Stephanie and Lauren of CITY MODEL Management Inc.
*Jasmine Nicole Muse -MM#1266478
*Sweet GB-MM#1477679
*SarahTitan-MM#1381573
*Lipa-MM#832831
*Beckysue Chan-MM#495069
*Krystiana Dawn-MM#1807711
*Kat Kalashnikov-MM#474712
*Amber Von Martin-MM#1392610
*DeLuXious-MM#632585
*MisMatch (Renata)-MM#506883
*IannaV-MM#1609008
*Sean Bertram-MM#1663315
*Noel LaBelle-MM#396248
*Missy Vandervoort-MM#780165
*Lauren Ann Jenkins-MM#488592
*Natasha III-MM#1137537
*Claire Beale-MM#1788436
*LovelyBre-MM#1574656
*Miss India USA-MM#-1554132
*Mahina Ray-MM#1882655
*Lisa Jupiter-MM#1834890
*Lisa Standing-MM#567000
*Bassist Stacy Maisenbach
*Lani From Girls with Guns
*Sophie from The Yes Gos and Girls with Guns
*Jessica Davis-MM#1640462
*Jessica Ballerina aka Porcelain
*Ameena-P-MM#886477
*Sensi Pearl-MM#710129
*Victoria Victrola
*Szandora Lavey
*Suzy Ming
*Cruella-Motley Crue all girl cover band
*Krista Lamb
*Samantha Spiegal
Photographers:
*Danny of DCL Studios- MM#901826 & also photographer of redcapecinema.com (Recommend)
*ElevenOrchids- MM#760617 (Recommend)
*Photonyx-MM#1058208
*Creative Shot-MM#1067058
*www.MirrorImage-Online.com-on location photography and hairstyling
*Eric of SPHIVE-MM#900511
*Blue Turtle-MM#1022561
*Cherise-MM#852746 (Recommend)
*Paolo Diavolo-MM#863675 (Recommend)
*Naomi Thompson Photo-MM#836388
*Orangeboy Photography-MM#1036104
*Slr Photo-MM#638912
*Francis J Thomas-MM#1178957 (Recommend)
*HENDRIXphoto-MM#170541
*Julia Comita-MM#362731 (Recommend)
*Jeremiah D-MM#537652
*CharlesChanCaselaMM#634546
*Deadly Envy-MM#1080216
*Mr Dodgy Rock n Roll Photography-MM#159171 (Recommend)
*Rachel Duff Photography-MM#1325854
*Vang Studio-MM#698483
*White Wave Studios-MM#1235606
*Sean Lai Phitography-MM#844513
Designers/Stylists:
*AKA DESIGN STUDIO-MM#1040935
*Masih Designs-MM#852228
*Rafael Perez (Piafia Designs)-MM#517095
*Brianna N Farrara-MM#1073994
*Kristina Tringali-MM#1344261
*Hair Archetic-MM#1208185
*Anu Sabaharwal Wardrobe Stylist
*Black Lotus Designs-MM#1436367
*Jaclyn Jean MM#-1135132
*Sefirah Fierce Designs
Films:
*www.Redcapecinema.com
Codename:Dragonfly
*Doghouse Films
http://www.torridproductions.com/crow2e.html
Priest's Calling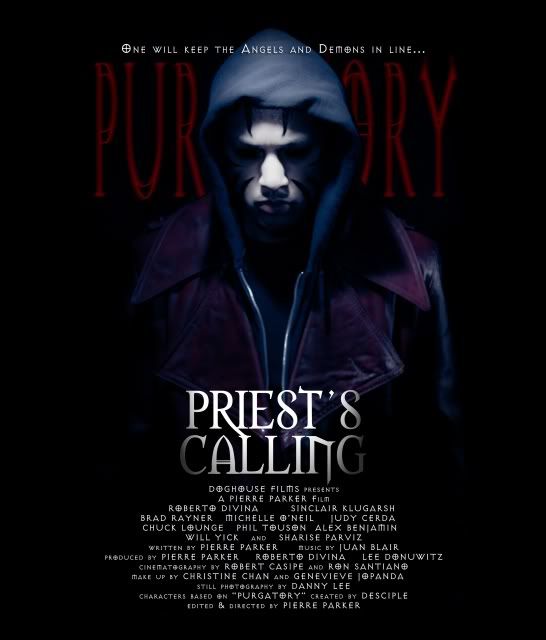 *T3 Productions-http://www.myspace.com/t3pro