Hi there!
Welcome to my profile.
I am Josefien, a photographer, make-up artist, and model.
I love to work with models in all sorts and sizes
I believe it takes a lot more than just a pretty face..
I love natural light, so if good light is available, I will always try to find a way to use it.
I can provide make-up for my models, as you can see in my portfolio I do the make up for a lot of my shots.
Wow.. a lot of "I"'s here ..
I'd love to hear about YOU as well!
Are you a model/designer/MUA/hair stylist ? Do you like creativity ? Trying something new? Please, don't hestitate to drop me a line if you'd like to work with me!!
xoxo
Josefien Hoekstra
----
Facebook page :
http://www.facebook.com/josefienhoekstra
----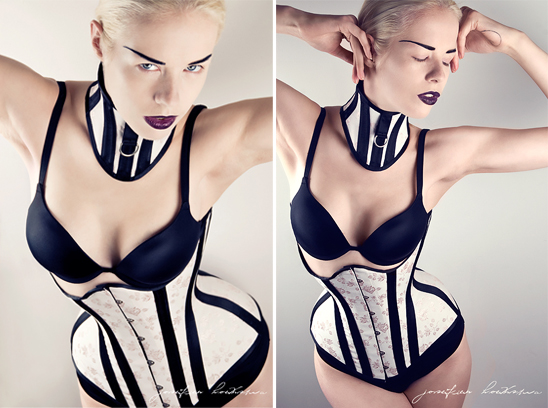 Lara Aimeé
Corset by Jeroen van der Klis