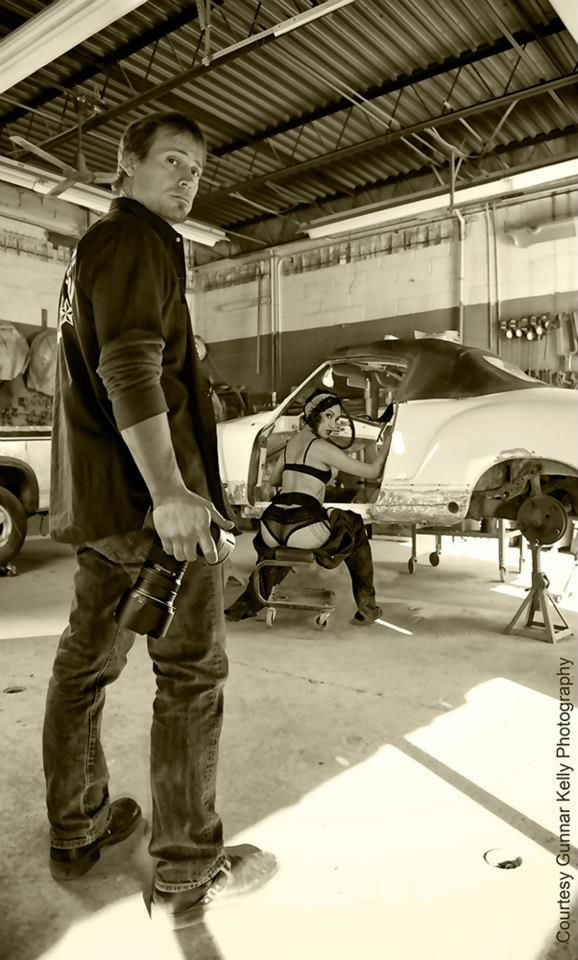 Rocky Ride Pinup and me above, long time shooting buddies and collaborators on many publications as well as annual retro pinup workshops we host in the tri-state area
Photographers *select:
Roy Varga
Viva Van Pinups
Rocky Ride Pinups
RedRum Collaboration
One Stop Pinup
Adhesive Fashion
Brian Burk
Sarah Beth Faison
RC Design Studios
Optimism Photography
Don Spiro
Jim Kapinos
TarilynQuinn
Rick Calvelli
Shane Perez
JCStudios photography
Art and Faces photography
*and many more
Designers and Clothing companies:
Fables by Barrie
Twin Bee Designs
Berit NY
Vengeance Designs
Adhesive Fashion
Lucky Girl Creations
Astro Vintage
Victoria Velvet
Vickie Novack "Wilder Wear"
Exploration B
Latex Nemesis
Renee Masoomian Latex
Runway:
Retro Revival Car and Fashion show- Astro Vintage
(Princeton, NJ)
Viva Las Vegas 2012- Vintage Gal Boutique
(Las Vegas, NV)
Internationally Published Pinup and Alt Model:
Publications:
Magazines:
COVER: Vintage Milkcow Magazine Issue #34
COVER: Sinical Magazine's Alt Model Directory
Vanity Press issue #1
Retro Lovely issue #10
Pinup Perfection Pinup Directory
Bella Morte Taboo edition
Giuseppina Magazine Oct 2012
Leg Show April 2012
Retro Lovely TABOO issue #3
Fannatic Magazine- Holiday/Valentine's issue
Outlaw Kittens- April 2012
Car Kulture Deluxe Nov 2011- featured "Deluxe Gal"
Cat's Meow Magazine- Sept 2011 issue
The Pin-up Magazine- July/Aug 2011 issue
Pinup Perfection Magazine- issue #7
Pinup Perfection Magazine- Military issue
Pinup Perfection Magazine- Burlesque Issue
Vintage Kittens Magazine Issue #4
Retro Lovely Issue #2
July 2010 issue of Bizarre Magazine- Featured "UltraVixen"
Shangrali Imaginarium ad in Retro Lovely #9
Calendars:
Kitten Koffin Zombies 2011 Retro Pinup Calendar and Poster
2013 Rocky Ride Pinup Calendar
Books:
"Stockings- Sexy Shiny and Sheer" by: Michael Enoches
"Bound: A Tribute to Bettie Page" by: Michael Enoches
"Sheer" by: Viva Van Story
"Pinup Dolls" Photo Collection Book
"Polaroid Image Transfers- End of a Process" by: Ken Brown
"Boundless" by: John Covington
Websites and Online Magazines:
Hot Rod Girls
http://www.hotrodgirls.tumblr.com
My Favorite Pinups
http://www.myfavoritepinups.com/index.php?itemid=388
53 Deluxe
http://www.53deluxe.com/everything-else … ia-fatale/
LucyB Lingerie Pinup of the Month Dec2011
http://www.lucyb.com/pin-up-of-the-month.html
Pinup Directory
http://www.pinupdirectory.com/pinup-mod … ia-fatale/
Rebel Pinups
http://pinuppage.blogspot.com/2011/09/g … -2011.html
Ol' Skool Rodz
http://www.olskoolrodz.com/galleries/be … 2162/#rate
http://www.olskoolrodz.com/galleries/be … 2163/#rate
CK Deluxe
http://www.ckdeluxe.com/galleries/pinup … 3637/#rate
http://www.ckdeluxe.com/galleries/pinup … 3657/#rate
Dirty Rotten Rides
http://www.dirtyrottenrides.com/past-pi … cia-fatale
Cherry Club Inc. (Cherry Tarts 2009)
http://www.cherryclubinc.ning.com
Adhesive Fashion
http://www.myspace.com/adhesivefashion
http://www.adhesive-fashion.com
Fixe Magazine
http://www.fixemagazine.com/post.php?postid=554
Aubrey London Pinup
http://aubreylondonpinup.com/fabulous-f … ia-fatale/
Pinup Post
http://www.pinuppost.com
Pinup Dolls
http://pinup-dolls.com/page1.php?view=t … ategory=41
MXyMAG
http://www.mxymag.com
Videos:
Music video "The Show" Wale ft Rick Ross and Aaron West
TESTIMONIALS:
"Creative and committed, Felicia is incredibly professional and easy to work with.
For commercial, personal, or educational projects, you will get top-class performance
and results. She's earned a permanent place on my go-to list."
~ Joe Fontana - Porcelain Monkey Studios