Above is a shot I took of myself, it is the product of too many no shows, if you are serious about becoming a model then save your reputation by turning up to shoots!
***Latest News*** I will be photographing Jessie J, JLS, Union J, Amelia Lilly and Lawson next month
. Just started to shoot the outfits for this years Notting Hill Carnival. Working on a project at The Vintner's Hall after shooting their 650th Anniversary at St Pauls Cathedral with the Duke and Duchess of Gloucester.
Hi I'm Darren, I am a 27yr old male photographer based in Plumstead SE London, I have been awarded a distinction by the Royal Photographic Society and am now an Associate. I am a very easy going and fun photographer to work with. Please check the list titled 'My work in others portfolios' as it is an extension of my portfolio, also I now have a blog/larger portfolio on
www.darrenwoolway.co.uk
.
I usually charge for photoshoots however I am always open to TFP for the right person with a good concept. I love all styles of photography.
DRIVE BY FRIENDS REQUESTS WILL BE DELETED SO PLEASE SPEAK TO ME IF YOU WISH TO BE MY FRIEND!
References:
Portia Victoria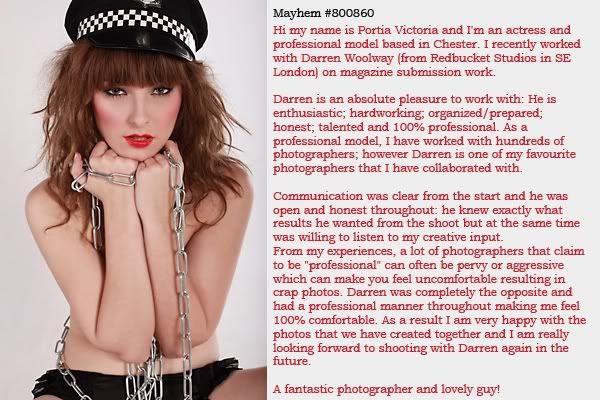 Ariel Betancourt: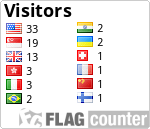 Latest Projects
The Observer - Miss England Finals Kirsty Heslewood
Vogue feature March 2012
Totally Modified Magazine for Vibe Audio Coming 7th February 2012
BBC Children in Need shoot of Pudsey bear Front Cover for The Tabler Magazine autumn 2011
The Vintners Company Annual Review, Front/Back and inside covers
Sponsored the Kent Business Roadshow
Four Seasons Hotels and Resorts - Shot of Budapest Bastilon
Malta Independant - Coverage of a local show
La Riche Directions Hair Dye - Shots of Cervena Fox for their lookbook
Exhibitions -
Limelight Gallery August 2010
Queen Elizabeth Hospital Woolwich June 2010
Leaf Galleries 2010