Welcome to my portfolio.My name is Julia Darkler.I'm a singer of a dark gothic band Metal Child's.We play metal/gothic/medieval music,i have a second soprano.And love to play piano, castanets. Since 2008 i work a model with Dark Model Goths. Hellga Darkler and Dmitry Korolenko-my photographers. You can see me in pin-up, retro, fetish, kawaii, romantic gothic, medieval, cyber, industrial styles, but you NEVER see me NY!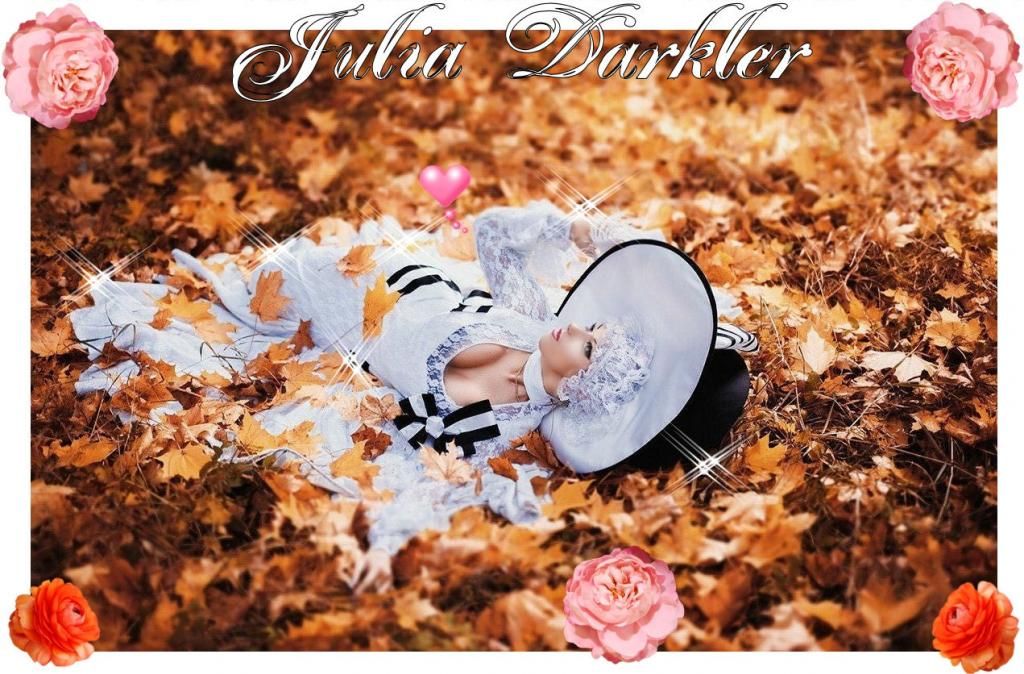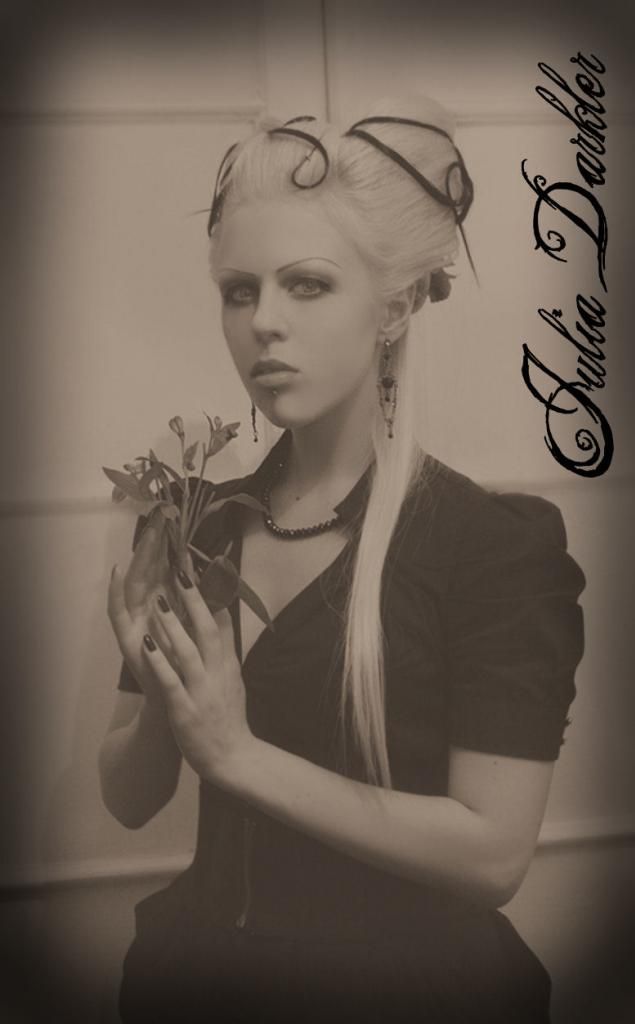 Also i work actress to the theater. Romeo&Juliette (as Juliette),Witch and Princess(as Witch), Christmas Story(as Lilith), Notre Dame De Paris (as Esmeralda), Chicago(as Roxie Heart), Beauty and The Beast (as Beauty)
And i sing with Lutheran Church Chorus Acapella. I love some art, gothic music, poems and beauty and interesting people
I love to see other countries, very interesting to know something new. In a free time i need to read books. Interesting mystics and trash. Fave its Poppy Z.Brite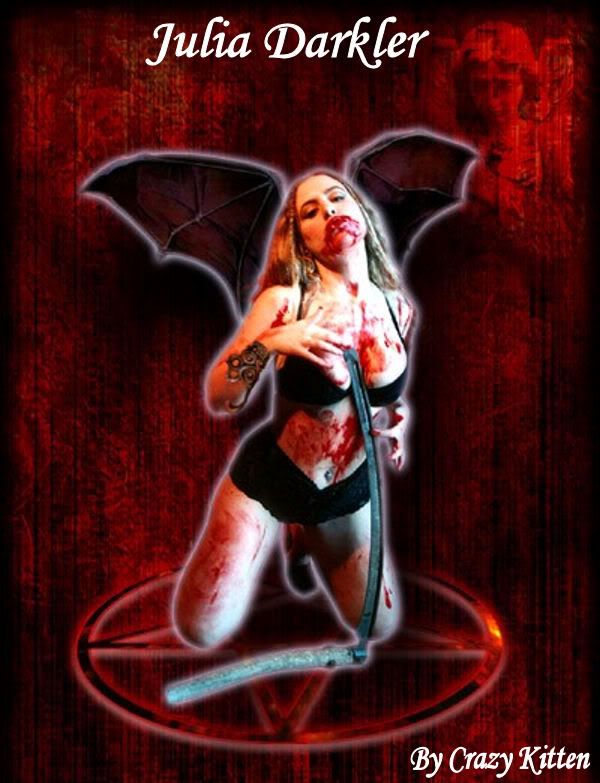 In this time i study to made a photosets for some models. I beginning photographer. Also i love to drawing sometimes, i have a nice design collection. I have a idea for my own perfume.
My idols: my sweetheart, Dita Von Teese, Betty Page, Andy Williams, Frank Sinatra, Armand Amadeo, Witches, Dope Stars Inc, etc.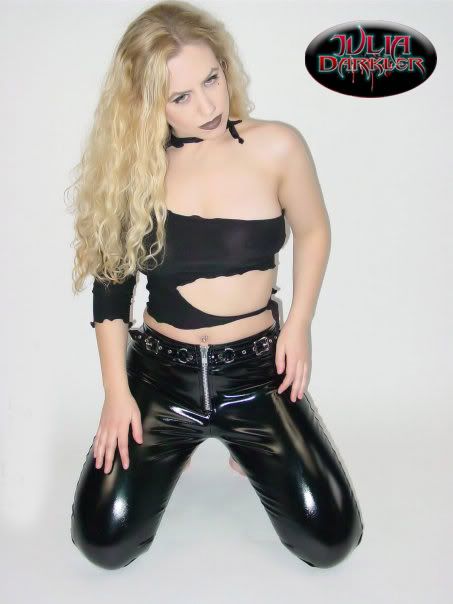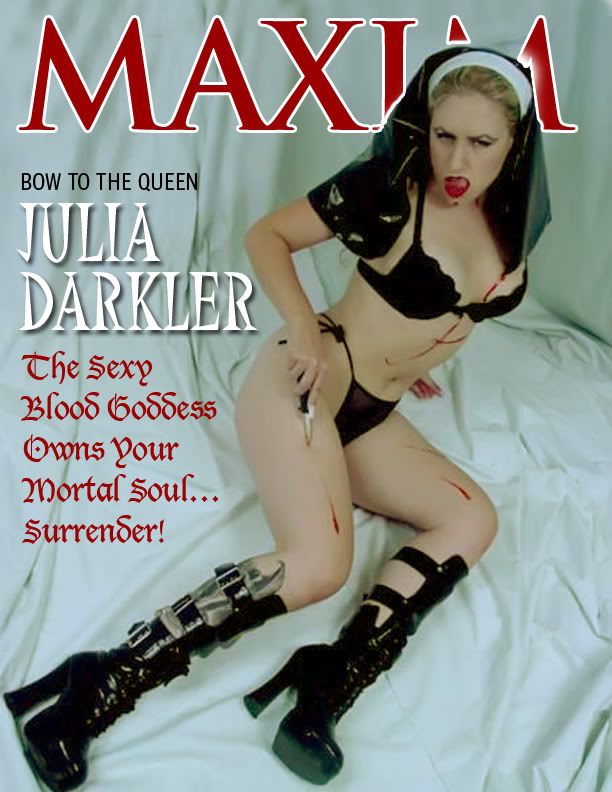 Rated the Top Internet Model by AOL/Netscape/Compuserve
My Space Most Beauty Blonds 2008
Harem Project 2009
Rolling Stone Magazine Cover 2009
Metal Child's Videos 2008-2009
University News Paper 2009
X-Tra-X Vinyl Collection 2008
X-Tra-X Skirts Collection 2009
Autumn Gothic Beauty 2009
Aristocratic Blood-Retro Lady 2008
Cars&Girls Magazine 2008
Pin Up Queens 2008
Playboy 2010
Bride 2010
Maxim 2010
Marie Claire Magazine 2011
Shape Magazine 2011
Women's Health Magazine 2012