Welcome to my page!
I'm originally from California where I started modeling six years ago. I love expressing myself through modeling and seeing a photographer's and my work produce images capable of both reflecting and defying the reality before the lens. Let's make something great together!
Compensation
(1) Payment: Contact me for my rates. I'm always happy to negotiate and find an arrangement that works for our budgets. I can do my own hair and make-up, provide basic wardrobe and travel wherever trains, planes and buses go.

(2) TF*: It's great! I thank all the photographers I've worked with for our collaborations over the years. However, with experience, TF shoots tend to suffer a 'diminishing returns' effect. At the moment I'm only taking on TF assignments that offer a special opportunity to make a qualitative, not just quantitative, addition to my portfolio (tear sheets, full team with established photographer, etc.) Thank you for your understanding.

Nota Bene

*I actually live in
Freiburg, Germany
, but there's virtually no MM presence there. Zurich is the nearest major city to me and I'm there 1-3 weekends a month.
*Ich kann
Deutsch
sprechen! Sie können mich auf Deutsch sowie auf Englisch kontaktieren.
*I have trained in
classical ballet
since I was little. Dancing and modeling have always been very closely connected for me.
*I currently have
full pubic hair
because I think it best suits the styles of photography I'm drawn to (art nude, vintage-themed
....). I have no intention of shaving it for shoots.
Size Info
Please refer to my measurements should you wish to know my clothes size in a particular brand, in general these seem to be:
Dress size: EU 36, US 6; Pant size: EU 40, US 10; Bra size: EU 80A, US 36A.

Me without make-up or retouching, Jan. 2014:
https://dl.dropboxusercontent.com/u/474 … maller.jpg

Thanks for viewing!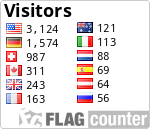 Photographers who've made my MM portfolio possible, thank you!:
Grant Beecher #639790 (En)
BHS Photography #575043 (En)
PK-Project (
http://www.peter-kissling.com
) (En, De)
Open Aperture #2726526 (En, De)
Martin Hoffmann #2645343 (En, De)
Pixel Lounge Studio #2212043 (En, De)
Eoel #2840305 (En, De)
J.G. Photography #1314971 (En)
Jan Cibula (
http://www.fotomotiv.ch
) (En, De)
Cerunnos (
http://www.cerunnos.de
) (En, De)
Peter Treier (
http://www.peter-treier.com
) (En, De)
Gerry Genet (
http://www.gerrygenet.com
) (De)
Robert Mehrle (
http://www.bertone-photographie.de
) (En, De)
Horst Kistner (
http://silent-cube.eu/
) (En, De)
Thomas Schirmann (
http://www.schirmann.ch/thomas
) (De)
Urs Recher (
http://www.ursrecher.ch/
) (En, De)
En = English-speaking; De = Deutschsprechend
Feel free to ask for more references!