12 years experience in Adobe Photoshop, Illustrator & Indesign.Strong eye to details and colours, great knowledge of computer graphics imaging as well as creativity and hard work are my special features. CV with and portfolio on request...
I prefer to create digital artworks however I still can provide retouching, image adjustment services too.
Feel free to ask my rates but I also do TFP work, depends if we get both benefits from the outcome. I have my own style such as Surreal, Fantasy, Gothic, Futuristic, High Fashion, Hi-Fi or Horror. I like doing high fashion/edgy manipulations rather than commercial but both welcome. If you want to work togetherI would like to discuss your needs and take the action further.
If you are in London/are a Londoner, we can also do creative or amateur concept shoots and turn them into intense/edgy artworks on digital platform. I also travel to Istanbul sometimes so models/photographers around there are welcome to collaborate
Best Regards
21.10.13 - Digital Artist Of The Week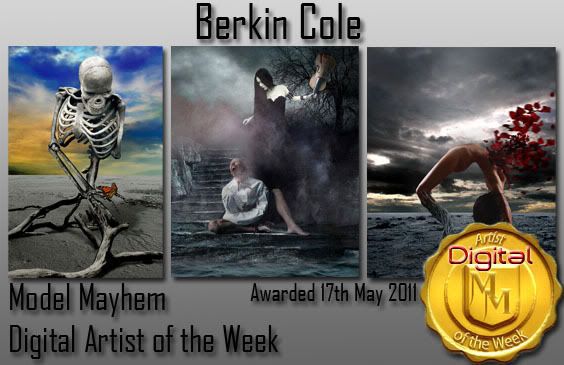 Digital Artist Of The Day
http://www.modelmayhem.com/po.php?thread_id=907623