ALWAYS BOOKING IN TEXAS!!!
I try my very best to respond to every message. I usually get to read them from my cell and try to respond soon as I get time. comments and lists are greatly appreciated, I also try to return the favor.
BE SURE TO 'LIKE' MY FACEBOOK FAN PAGE!
I am a southern belle w/ a twist...
Classic Southern Belle, with an edge.
Lady when it matters and a hard a** when it counts! I can change some oil, my cold air intake, a flat etc;& Ill never turn down a race behind the wheel... all while wearing my pearls, high heels & not smudging my makeup.
(MELISSA JO)Born and raised in Kentucky!!!
National/International published Model, licensed cosmetologist, GoGo dancer & Mma ring card gal. Bookings for promotional projects and trade shows, photography workshops, events/contests, portfolio work, magazines/publishings.

Im a Cosmetologist. Available for hair and makeup as well.
MESSAGE ME FOR MORE INFO & RATES:
Been told I am wonderful to work with. I am very friendly and far from stuck up. I enjoy making you laugh, and making us both have funn shooting. Just beware I have a strong southern accent:)
SIDE NOTE: If you are not a fan of the uniqueness that tattoos have to offer to a portfolio, then to each there own. I am not the average 5'8, 110pnd, DD, blonde; swimwear model that u see in every ones portfolio over and over again. Im unique and I embrace that
Available to travel- If out of state, I ask for details of shoot to be included in message.
I always show up early, well prepared and ready to work.
XOXO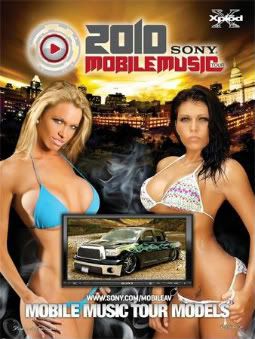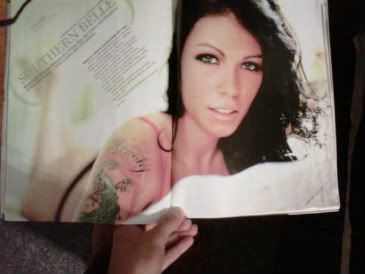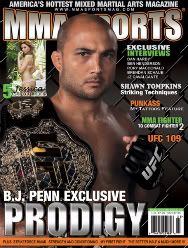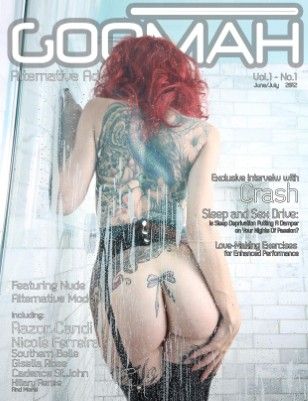 FASHION SHOWS-
Cloth (vintage clothing)-honolulu, HI 09
Sensually Yours (lingerie)-honolulu, HI 09
Hinano (surf/apparel)-honolulu, HI 09

PRINT WORK-
Taken Magazine -Spring 2010 makeup editorial
Islandbabez Calender 09- honolulu, HI 2009
Islandbabez postcards 09- honolulu, HI 2009-2010
Islandbabez.com vol 1 DVD 2009
Ultimate MMA Magazine-Chuck & Tito on cover... out from march-june 2010
throwd magazine- end of may 2010
throwd magazine flyers-april 2010
MMA Sports Magazine-ISSUE 23* BJPenn on cover... 2010
Skin And Ink Tattoo Magazine -october issue(out in august) 2010
Ultimate MMA Magazine Feb-march 2011- chillax column
Pasmag(performance auto & sound mag) feb.2011
Ink Junkie magazine COVER Jan/Feb issue 2012 (out december 2011)
Tabu Tattoo magazine COVER March 2012 Issue#47
Goomah alternative magazine 2012
Menzcollection
Ultimate MMA Magazine feb.2013 (3rd time)pictorial issue.
The Horse backstreet choppers (motorcycle magazine) - April/may 2013 Cover+spread
Easy Riders (motorcycle magazine) - COMING SOON! 2013
V Twin (motorcycle magazine) - COMING SOON! 2013

GO-GO-
fashion 45, honolulu HI
pipeline, honolulu HI
kahunas, honolulu HI
Club Rumors, killeen TX

RING CARD GIRL-
Legends 08 x-1 events(blaisdell arena)may 16th -
*pay per view
Olounge 08
fight nights
X-1 Events ring card girl 08-09
Scuffle on schofield 2, honolulu, HI 09

TV/COMMERCIAL-
Commercial for Jay Adams-broadcast media specialist/host
(ESPN/FOX SPORTS)
RING CARD GIRL- Pay Per View-08 (legends)
HOT IMPORT BIKES,Dec 12th, 2009- teamgo808.com- video pres @ show.
HOT IMPORT BIKES DVD- conduct enterviews-
filmed on Dec 5th, 2009

WEBSITES-
Southernbelletwist.com
Islandbabez.com 2008-10
modelsensation.com 08
Inkedmag.com- inked magazine 2010
ThePatriotGirls.com -rep. Hawaii 09-10
grlnxtdoor.com-coming soon
kenttran.com 2008-2010
midweek.com ring girls (x-1 blaisdell arena)
teamgo808.com 2009-2010
fightstopusa 2009
DEKT gear and apparel (snowboards and skateboards) 2010
Ultimate MMA mag (ultimatemmamag.com) -
ring girl of the month- march 2010
takenmag.com 2010
MAXIM.com (hometown hotties) week 2, 2010
MMAFIGHTGIRLS.com 2010
throwdmag.com 2010
BoostBunny.com 2010
MmaHilo.com- featured ring girl 2010
Maverickmag.com 2010
NUTEKSPEED.com- nutek speed magazine *feature model (August 2010)
fightsocietymagazine.com RING GIRL
Cagepotato.com (hot potato) ring girl. sep.2010 (full feature)
PASMAG.com (performance auto & sound) tx heat wave 2010
1800blogger.com(featured ring girl/model)2010
trio.info (model)
purecash magazine (icandy) 09
kaboom magazine.com (bombshell of the day)4-6-11
Skin and Ink magazine Inked doll of the day (april 7th. 2011)
DigitalBunnies.com aug.19th
MMASPORTSMAG.COM/babes
kickboxingangelo.com
fightsocietyangelo.com (magazine)
digg.com
regator.com
Kaboom! Hot 100. (2012)#76
Menzcollection online Mag 2012
Goomah online magazine 2012
94.5 the buzz- The Rod Ryan show(houston,TX) hottie posse April 2013
Femme Xposure magazine April 2013 (FXM)


CONTESTS/EVENTS/PROMO.-
Oreily and 4Wheel Auto annual pageant- 2nd place 09- springfield, Ill
Hawaiian Tropics pageant-blaisdell-honolulu, HI 08
Aloha Tower (motorhead bikini) 2nd place 08-honolulu, HI
Cycle City bikini comp,(Harley Davidson) 2nd place 08
SouthernBelleTwist.com-event poster signings
islandbabez(gonewild)pipeline, spring break 08 -1st place bikini
HOT Import Bikes dec,12th 2009- bikini contest 2nd place
fightstopusa(mma store)-model
MMA fight nite live @level 4-poster signing/booth/sponsor
Black diamond event-2nd place jan30th,2010
AbrasiveAthletics(mma)- promo girl for UFC fights 2010
PASMAG (performance auto and sound magazine) and SONY promo @ texas heat wave 2010