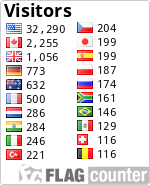 Flag counter since May 2011
Welcome to my Model Mayhem portfolio, my name is Harry Chow. I am based in San Francisco, CA. I have been doing photography since 2000 when I took my first photography class. I always had a passion for taking pictures of people and models in particular.
I am always looking to work with models of different skill levels (i.e. experience/non-experience). I take pride in getting the best images with any models that I work with. I am always looking to improve on my photography skills and like to work with models to help me achieve this goal. Having said this I'm looking to work with models for either doing TFP/TFCD or paid assignments.
For TFP/TFCD.
This is the best way for us to get more photos for our respective portfolios. It is also the best way for the models to practice working with other photographers who can give you a different perspective on your looks and build up your confidence to be in front of the camera. You can potentially get more exposure to other photographers, MUA, artists, fashion designers, etc.
I will give you a CD of the best images taken during our TFP/TFCD session. All the images will be edited with Lightroom and/or Photoshop. I maybe willing to offer hard copies of images as well. But it can be discussed before the photoshoot.
For paid assignments.
On occasion, I do hire models for paid. The pay scale depends on the experience of the models. There are times that I'm looking for that "certain" look that the models has and can be beneficial to my Model Mayhem portfolio.
If you want to be considered for paid modeling job, please feel free to let me know. Please include the following: modeling rates, what genres you feel comfortable to pose for in front of the camera(i.e. fashion, glamour), times and days your available.
For either TFP/TFCD or paid assignments I do require the following: the models must be at least
18 years of age
and provide a
valid photo ID
(i.e. drivers licenses, passport, military, etc.) before the photo shoot. I also require that you provide a cell phone number in case I have to call or text you. I only call/text if I'm running late or have to cancel.
As for escorts, I'll consider it on a case-by-case basis. Please note: if you feel that you need somebody with you during the photo shoot maybe we should not work together. I'm just saying.
I do not provide RAW files to models after the photo shoot.
PLEASE NOTE:
If you (the models) are doing any group shoots or photography workshops in the greater San Francisco Bay Area. Please let me know. It maybe the best way for us to work together. If possible, include the workshops, photographer's, or group's web link. The more information you can provide the better.
For all contacts and/or inquiries, please email me via Model Mayhem.
I thank you for your time,
Harry
(posted on August 1, 2014)