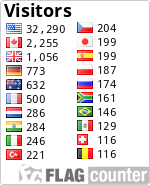 Flag counter since May 2011
Welcome to my Model Mayhem portfolio, my name is Harry Chow. I am based in San Francisco. I have been involved with photography since 2000 when I took my first photography class. I always had a passion for taking pictures of people and models in particular.
I am always looking to work with models of different skill levels (i.e. experience/non-experience). I take pride in getting the best images with any models that I work with. I am always looking to improve my photography skills and like to work with models to help me achieve this goal. Having said this I'm looking to hire models for TFP or for paid assignments.
For any TFP or Paid assignment, I do require that we speak initially by phone for about 5-10 minutes. I believe that it is important to establish a connection or rapport to see if we can work together. If you email, please include a phone number and the best time to call you. When I call, I won't take too much time to speak. I more than understand that your time is valuable to you, so is my time.
PLEASE NOTE: If you (the models) are doing any group shoots or photography workshops in the greater San Francisco Bay Area. Please let me know. It maybe the best way for us to work together. If possible, include the workshops, photographer's, or group's web link. The more information you can provide the better.
I'm looking to hire models that are at least 18 years of age. I do require the model's to present to me a valid picture ID (i.e. driver's license, passport, etc.) before any photo shoots.
As of now, I am looking to hire models for the following genres: lifestyle, sports, glamour, etc. If you think that you would be interested in this genres or have some ideas of your own, please feel free to let me know.
I can be reached through Model Mayhem email.
I thank you for your time,
Harry
(posted on December 1, 2013)