GOTH TEA PARTY PHOTOSHOOT in San Diego CA Nov 20th!
http://www.modelmayhem.com/po.php?threa … 315&page=1
Few things you need to know about me...
I call myself a "retired" model, I have been modeling since I was 14...and that was a while back.
I only shoot projects that interest me and fit my stile...
I am looking for those few Exceptional Artists, that can help me achieve world domination....I want to make ART not a career!
I DO NOT do nudes/implied or lingerie, I can appreciate it, but it is not my style so please do not ask.
I Do NOT go to the beach and shot in bathing suites...there are plenty of beautiful girls that will do that for you, not me.
I ALWAYS...and I mean always, have my husband with me for all my shoots... If this bothers you in any ways, we do not have to work together.
I will ask to see the model release before the shoot, if you do not want to show it to me, again, we do not need to work together.
For TFP... I gladly accept dinner, pastries, ice-cream, pizza, camel lights etc....
Thank you for stopping by.......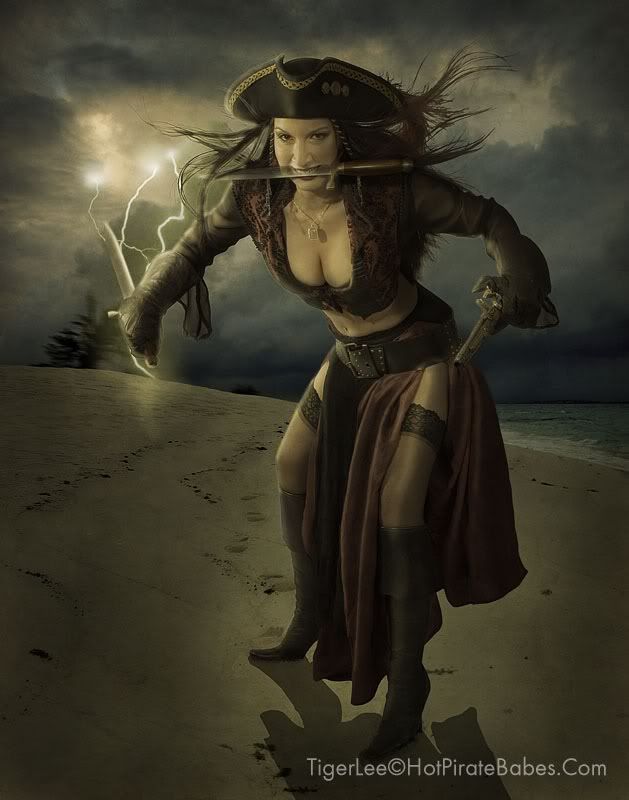 2010 Pirate Calendar!!!
http://www.hotpiratebabes.com/calendar2010.html