Phatpuppy Model Release Form
My cover art featured NUMBER 1 on Amazon.com - "On Dublin Street" by Samantha Young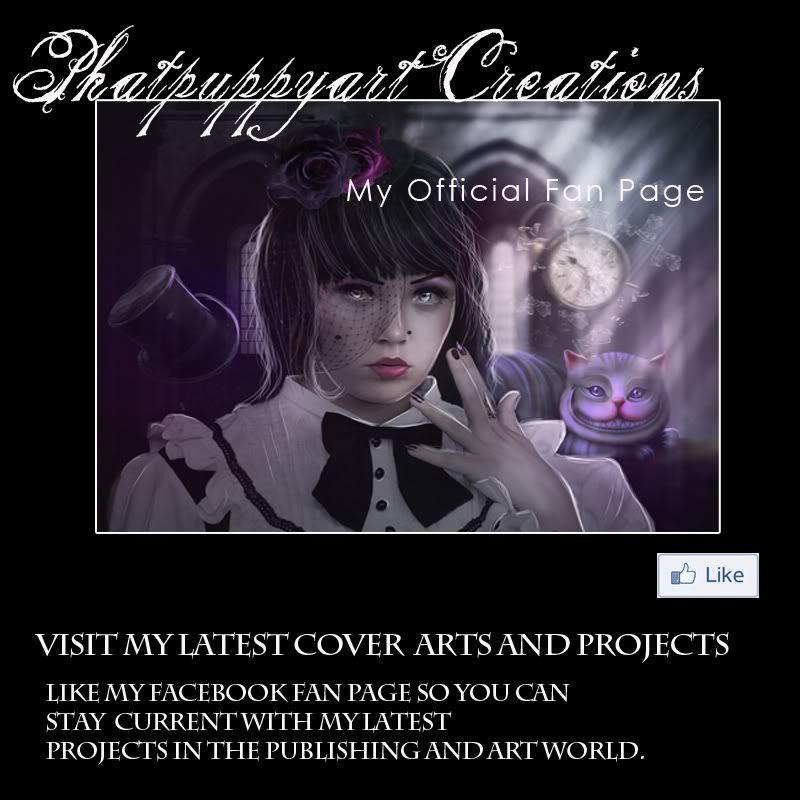 April 7th, 2011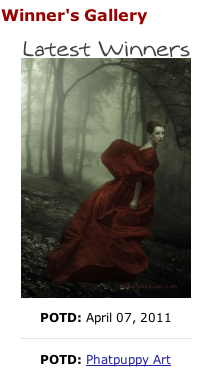 Updated October 11th, 2010 -
OMG - just found out I got Model Mayhem Digital Artist of the Week!!!!!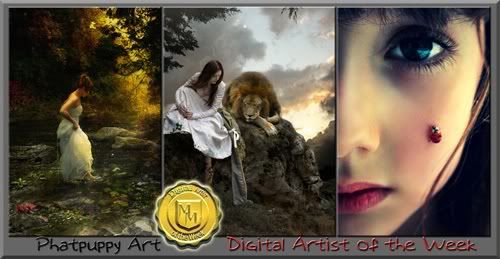 follow me on Tumblr
http://phatpuppyart.tumblr.com
follow me on Twitter
http://www.twitter.com/phatpuppyart
Like my Facebook Fan Page
http://www.facebook.com/phatpuppyartist

Please visit my gallery at
http://www.phatpuppyart.com
Sign my guestbook while you're there.
FREE EDITS!!! If you have the right kind of photo that I'm looking for,
I do the work for FREE - I do the work for possible cover art on books, cds, etc...
no monetary compensation - but you do get credit on the book.
If you're interested, contact me at the email address below and I'll mail you a model release form (link at the top) (if you're a model, you MUST have written permission from your photographer as well) and feel
free to send pics to me for consideration
phatpuppyart@me.com

Look at my current port to see past covers and the styles I like most.
Recently did three covers for best selling author Amanda Hocking!
(Her books are now being optioned for motion pictures)
NO BATHING SUIT SHOTS - PLEASE!!!!!
Requirements to the source image:
minimum height 2000 px
clear - good depth without a lot of noise
Some of my cover art
"Daydreams of Red Riding Hood"