Follow US On Instagram: @kamishade
Store Location:
Kami Shade' Flagship Boutique
7801 Melrose Ave
Los Angeles, CA 90046
(Entrance on Ogden)
Showroom Phone: (818) 358-9966
Web:
www.kamishade.com
Kami Shade' is one of the Hottest Fashion Designer/Stylist in Hollywood. Clothing is available for your upcoming projects, shoots and special events. You can also purchase clothing online @
www.kamishade.com
. Contact me via email if you need wardrobe for your upcoming projects.
Who's Next? Designer Kami Shade'.
Kami Shade' has successfully produced some of the most notable fashion events in Los Angeles and in the fashion industry's top magazines including Vouge, Elle Magazine, Lucky Magazine, Apparel News & The Los Angeles Times to name a few as well as Television interviews and guest starred on NBC, Fox's Hit TV Show "House", Style Network, MTV, BET and HBO's Hit Show "Entourage". From making clothing for her Barbie dolls to dressing some of the most notable celebrities including Jennifer Lopez, Mariah Carey, Rihanna, Sharon Stone, The Pussy Cat Dolls, Danity Kane, Lauren Conrad, Jessica Alba, & More! The line consists of High End Couture, Vintage Inspired Swimwear & Ready To Wear collections for all women that compliment their body, style and personality as well as their budgets. This designer not only has the talent to be one of the best designers, but also has the track record to prove it.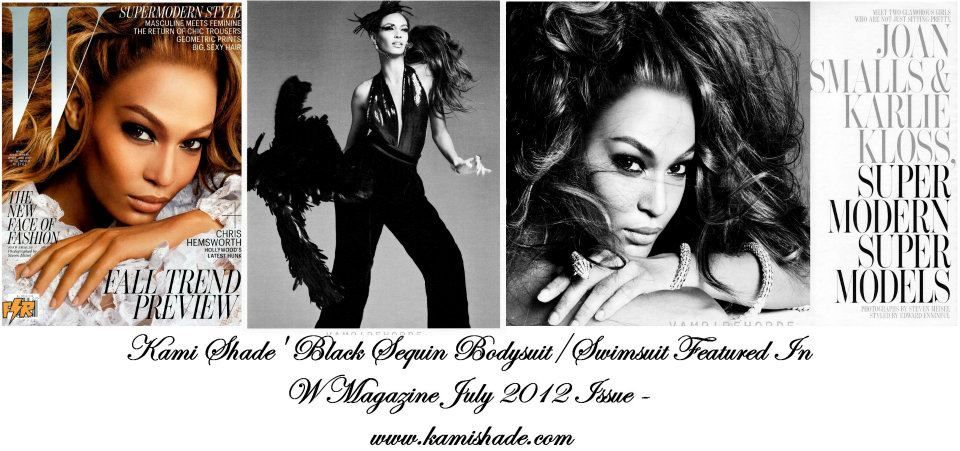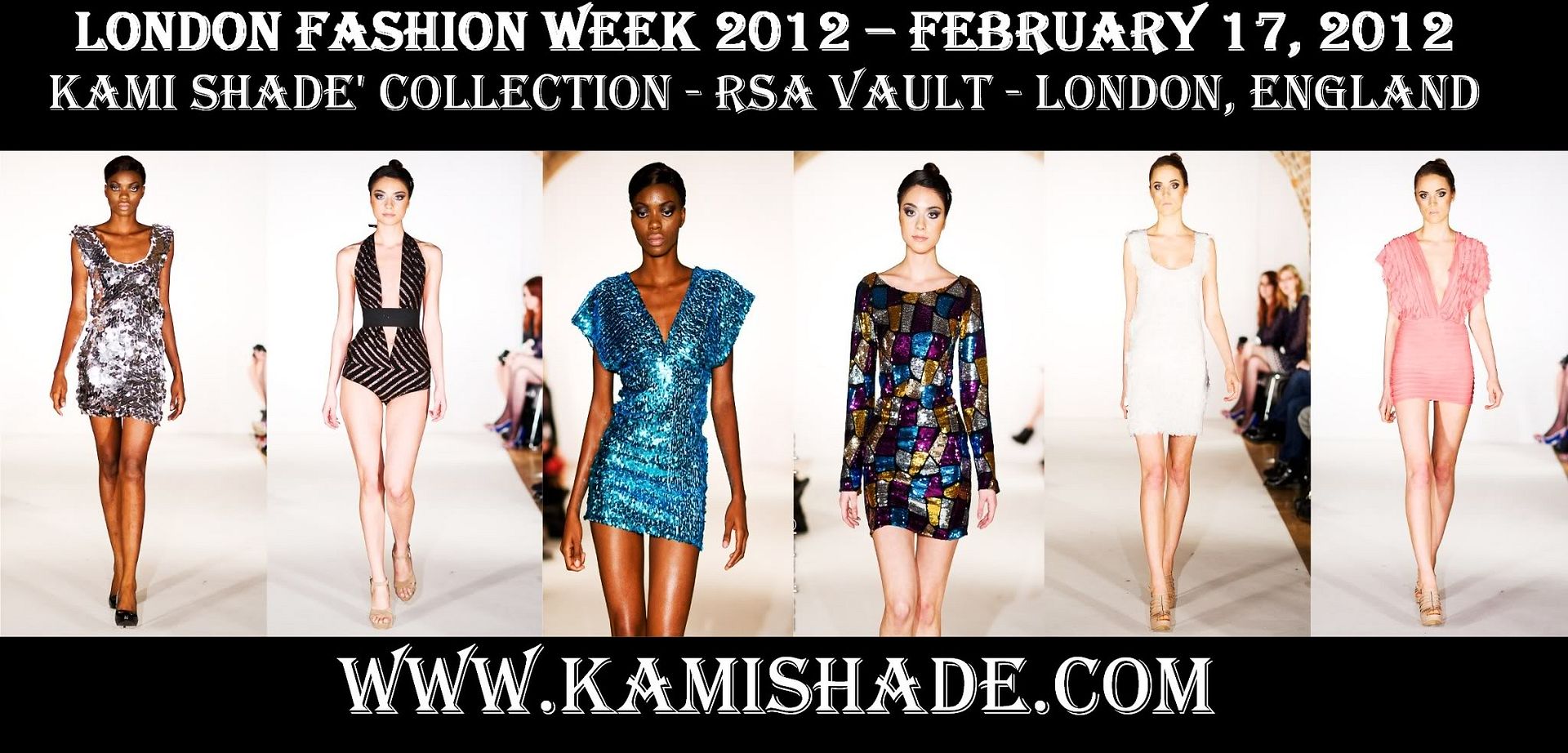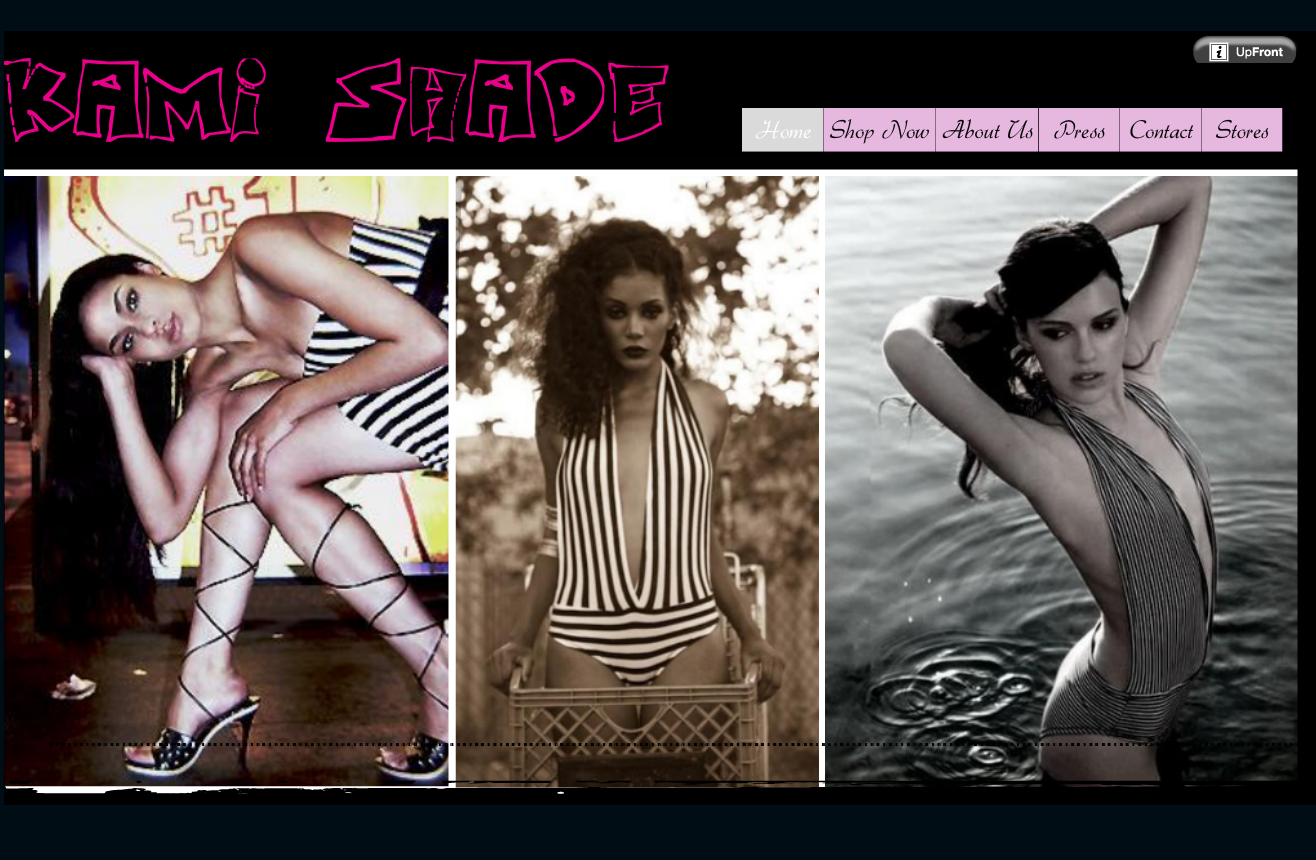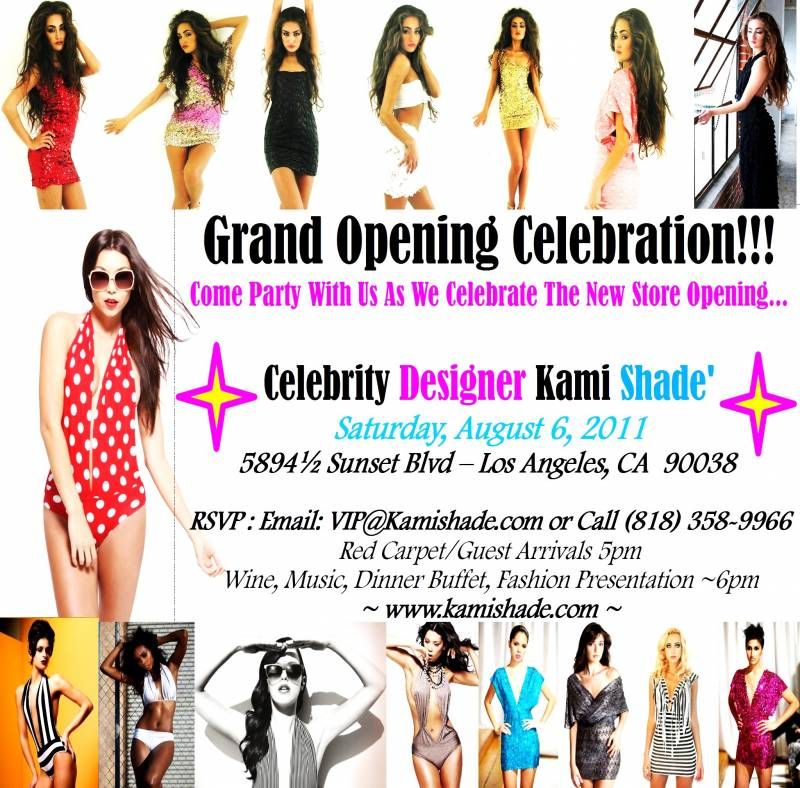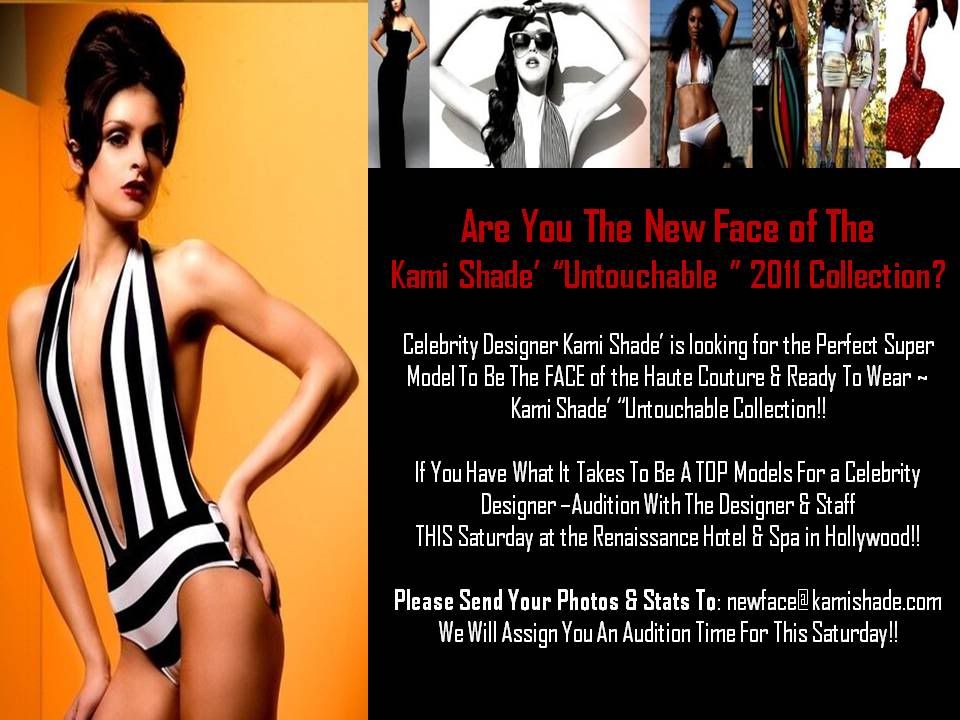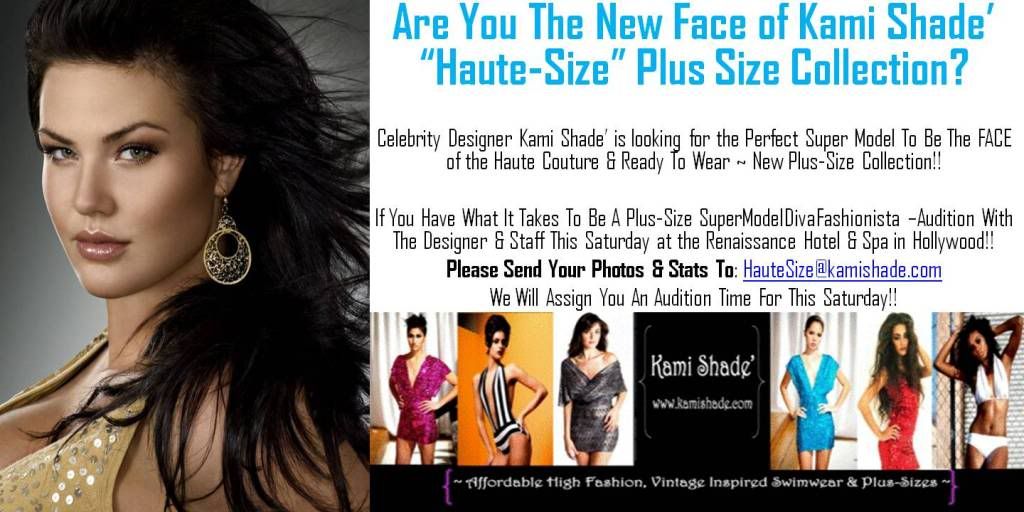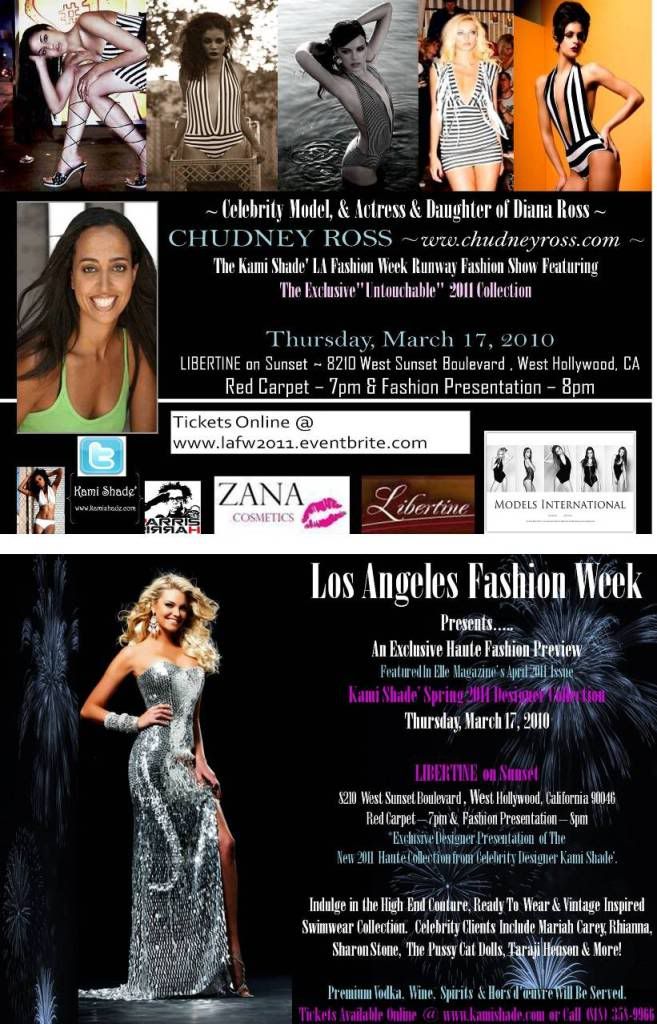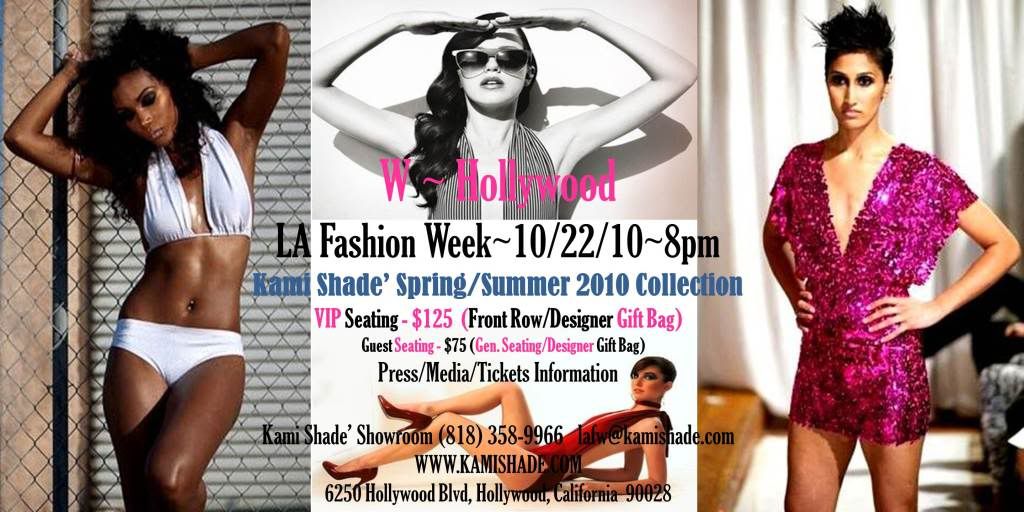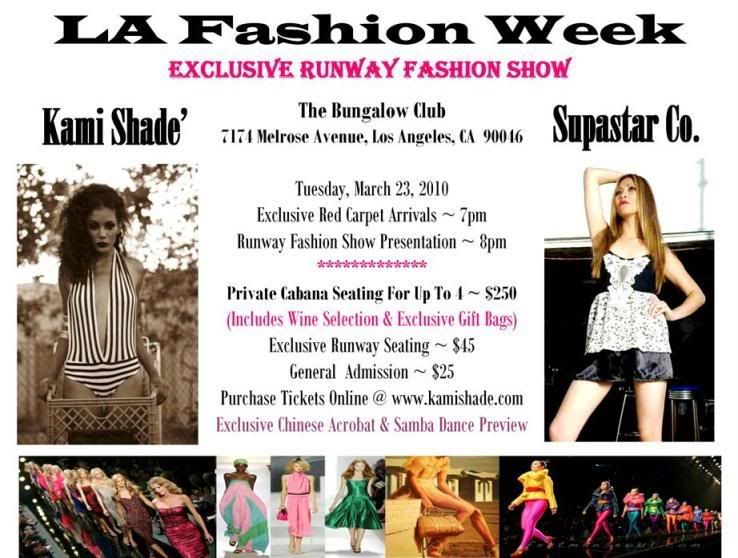 Best way to contact Kami Shade' is via email: kami@kamishade.com or shopmelroseave@yahoo.com
***********************
Now Testing For Fall/Spring 2010 Looks
Interested In Modeling/Hair/Makeup??
(Please Note: To all Photogs, Models, Hair/Makeup - Pls don't flake and take forever to return messages. If you're ready, lets do this but have your Sh** together. No time for Flakes)
************************
Availability
Monday-Friday after 4pm
Saturday's - Open
Sunday's - Usually Booked
***************************************
Kami Shade' Swimwear & Dresses up to 60% Off Retail - Check out our "Secret" Clearance Site-www.kamishade1.etsy.com
***********************************************
Also, Look Out For Our Exclusive Invites to Two Store Openings Next Month - Tres Jolie (Beverly Hills) & Taylrz Boutique (Studio City)`