Watch my PDMedia portfolio on YouTube: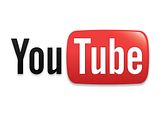 Some of my winning photos on MM [Click badge to see picture]:
This flag counter was added to my page on January 13, 2010.

"The most important rule of glamour photography: Work with beautiful models." - PDMedia
ABOUT ME
My name is David. I'm a native Californian and I love photography. I have completed shoots with more than 240 models. I shoot portraits, glamour, swimwear, casual, lingerie, and nudes. My photos have been published in magazines, newspapers and websites. I do not shoot men unless it's a couples concept. You can see more examples of my work at YouPic: https://youpic.com/user/pdmedia Facebook: www.facebook.com/pages/PDMedia-Photogra … 9935755301 and at Photobucket: http://s793.photobucket.com/user/PDMedi … amp;page=1

WHAT IS MY GOAL?
My goal is to create beautiful, sexy, creative images that both the model and I will want to show off in our portfolios. I also like pushing the boundaries to create unique and edgy images.

HOW DO I WORK?
I will always keep things respectful and professional. I have excellent equipment and studio lighting. I am also experienced using Photoshop, so I can retouch and improve your images for a high-end, professional look. I regularly collaborate with retouch artists to create amazing and memorable fantasy images. I want to emphasize the unique, natural beauty of each model. I usually shoot on Fridays and I often pay for the model's time. I'm always open to TF (Time For) trades. I provide the model with the best images for her portfolio.

COMMUNICATION
Good communication is key. Please note that once a shoot is scheduled I will contact the model in the days prior to confirm. If I get no response from her after several attempts I will CANCEL THE SHOOT.

Email: pdmedia619[at]gmail.com

REFERENCES & MODEL FEEDBACK
Please feel free to contact any of the models I've worked with as references. Models are always credited in my port unless they are not on MM or they request that their name be withheld.

"You are so much fun to shoot with, and also totally professional! I loved working with you and look forward to doing so again!!" Melinda White Crow #3365551 6/14

"Thanks so much for the awesome shoot D! It was really easy to create some great shots with u!" Nikki Bolla #2831506 5/14

"I had such a wonderful time shooting with you and listening to awesome music!!! Can't wait to do it again!" LeanneLeanne #727876 2/14

"I had such a great time shooting with you! Very relaxed and fun. The first picture looks awesome, can't wait to see more!"
Beta Juliet #2329051 12/13

"I had a blast working with you. Hope to be able to work with you again"
Chelsey Evangelista #2878260 7/13

"I loved our shoot. I can't wait to see all our fun looks. Totally something new and different for my port. I'm so excited!" Heather Grey Artbook #2962762 5/13

"It was great to meet and shoot with you! loving the images you've sent!!" Lux Lacheln #671776 4/13

"Thanks for the awesome shoot! absolutely love the first edit, can't wait to see the rest"
Gwyndolyn #2146174 3/13

"Thank you Dave you are an amazing photographer and really great, fun & easy to work with
Super happy you travelled over to LA to shoot me. Thank you and look forward to hopefully shooting with you again sumday!" Cat Hammat #1700338 10/12

"Oh My Gosh I love it!! that b&w is one of the best shots ever taken of me! please let me know when and if youd ever like to shoot again." Pepper Kester #2137358 10/12

"I had so much fun today! You're great- very professional, respectful and easy to work with... Not to mention funny!! Thank you for everything." Kelli ONeil #2658592 6/12

"David is a blast to work with. I've shot with him twice now and the images turned out amazing both sessions! He is incredibly fun to shoot with, professional and always provides awesome locations." Jordan Bunniie #2260849 5/12

"Had a great time shooting with you, you're really good at making the model feel comfortable! Can't wait to see the photos
" Haley Lytle #2505642 3/12

"I really enjoyed working with you, because you are fun and funny, you are very nice and easy to work with, and i would shoot again with you anytime."
SaraCandiGirl #2256050 10/11

"David is an excellent photographer and a lot of fun to work with -- it's not often that the shoot is both enjoyable and productive! He does excellent retouching, had great ideas, and was extremely professional and respectful. Can't wait to work with him again!" Emily Archer #2213263 6/11

"I got the pics you e-mailed me and they're marvelous! It was such a pleasure working with you, and the images are making me one happy girl!" Naila Nude #1110539 12/10

"I had a lot of fun and you are very easy to work with. You do amazing work. You really are a quick study and I've worked with guys that have done it three times as long and not half as well!" Tole #1056924 12/10

"It was great working with someone so professional and passionate about creating images. I would definitely recommend you to other models." Katy_T #11311 9/10

"I had a blast working with David. He is very easy going and funny, knows how to use light and location. But the main thing - the pictures are great! I would love to work with him again." YuliaG #1656639 7/10

"I really enjoyed our shoot too! I love the pics! I knew from the beginning: you are a great photographer!
These pics are beautiful and classy!!!" Aneshka #1596310 6/10

"Thanks so much for everything! You were such a pleasure to work with and I really did have a lot of fun. Plus, the pictures look AMAZING." Ashley Anne-Marie #678967 2/10


Thanks for visiting my page.