New to "professional" photography, but have always had a camera in my hand. Love to photograph and make pictures. Would like to work more on storytelling but, for now, am happy just making a great photo. Some photographers who have greatly influence me with their works are Greg Gorman and George Holz. I love their style and use of light.
I reside in the Nashville, TN area but do travel within a 3 hour radius on some occasions. I also travel to Austin, TX about 2-3 times a year with my camera/lighting equipment.
As I am building my portfolio I am willing to do TFP/CD but that is dependent on location, model, and what I am needing at that time. I have shot different styles of portraits (editorial, urban, and classic), as well as fine art, in particular, the male form (nude and implied). Currently, I am looking for males under 35 with a skinny, toned, or muscular form who are comfortable being shirtless in some shots. Males with a natural, youthful look are a welcomed plus. People with tattoos are welcomed, but it is not required.
I was recently featured (for the 1st time) for some photos I took on my 1st trip to New York City April 2011. It's very exciting. Please feel free to take a look (the 3rd story down). It links to a flickr account I've recently created.
http://www.bbcamerica.com/anglophenia/2 … y-and-amy/
*Please Note* Models receive a select number of retouched JPEG images from their shoot; I don't give out RAW files or a CD with every shot taken. Images will be e-mailed sometime after the shoot, but not the day of the shoot (retouching takes time). Models must sign a release form.
Thanks and good luck!
AJ
Many thanks to the models who have posed for me!! Without you none of this would be possible.
Ryan Ashton, MM#1431475
Michael Chase,MM#1415943
Dexter Holladay, MM#1454744
Rikii Montemayor, MM#1368503
Nikk Norton, MM#1341860
Colten Shepherd, MM#2267386
Baileybo , MM#749661
Colton Lee, MM #2267386
Chris Walburn, MM#1970297
Dakotah Hall, MM #2580672
Ken Thomas, MM #1140406
Colby Randall, MM #2439285
Ze, MM#2676454
Ruben M, MM#2682671
Georrick Osten, MM #2834825
Seamus92, MM #2929142
cory james, MM #3157776
Gary Fletcher, MM #2246638
Micah S., MM #3182484
And to those models not on MM.
Picture of the Day (POTD)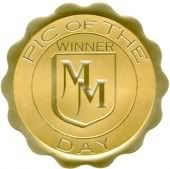 July 3, 2014
Picture of the Day (POTD) Men's contest (NSFW)
November 1, 2013
January 1, 2014
January 3, 2014 2nd place
http://www.modelmayhem.com/contests/pot … ups/140103
April 9, 2014 2nd place
http://www.modelmayhem.com/contests/pot … ups/140409
July 3, 2013 3rd place
http://www.modelmayhem.com/contests/pot … ups/130703
July 14, 2013 3rd place
http://www.modelmayhem.com/contests/pot … ups/130714
December 4, 2013 3rd place
http://www.modelmayhem.com/contests/pot … ups/131204