__________________________________________________________________
Honored by the invitation to be featured in "The Mammoth Book of Erotic Photography...Volume 4"
http://www.amazon.com/Mammoth-Book-Erot … 0762449446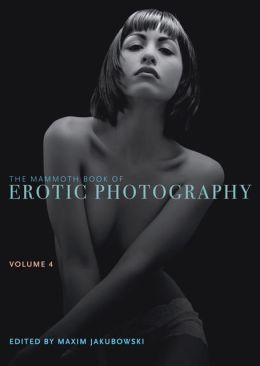 http://www.joomag.com/magazine/nuart-re … cr0.mailto
====================================================
"The aura given out by a person or object is as much a part of them as their flesh."
Lucian Freud
"THE HILTON PRESENTATION" is where it's all happening.
New posts as they're edited. (Please sign on to "follow" me too.)
T U M B L R !!! (updates every day or two)

http://davidhiltonphoto.tumblr.com/
"A work of art is the unique result of a unique temperament.
Its beauty comes from the fact that the author is what he is.
It has nothing to to do with the fact that other people want what they want.
Indeed, the moment that an artist takes notice of what other people want,
and tries to supply the demand, he ceases to be an artist,
and becomes a dull or an amusing craftsman,
an honest or a dishonest tradesman." -Oscar Wilde
==================================================

P A I D W O R K O N L Y ! When requesting to shoot with me please do not be offended when I reply with my rates as I am not doing any TF, thank you.
I do not pay models! And I will be shooting almost zero TF any longer, as life (as opposed to art) requires the exchange of money. Sad but true.

My rates are quite reasonable. And I DO NOT ONLY SHOOT NUDES. Want to jump-start your port? Get in touch!

Good pictures that get noticed are a worthwhile investment. You know that photos capturing you at your best is what you want, need, and deserve.

Please contact me for rates, including the unique images that can help you reach your goals in modeling!

Hope to shoot with you soon. ALSO...available for 1-on-1, on-location photographer tutoring with a model. Contact for rates.
_______________________________________________________




VOGUE ITALIA
...with Katlyn Lacoste:
http://davidhiltonphoto.tumblr.com/post/22515196225[/b]

N E W article in "Photography and the Nude"
http://thenudebychrishenry.blogspot.com … 80cf219143

Article in PH Magazine...Click on PDF the see the entire issue...my piece starts on page 100.

http://www.phmag.ca/issue07.html
_____________________________

Now available for one-on-one tutoring (with a model) to sharpen your photography skills. Contact me for details...
FINALLY gave in...TWITTER: @dhiltonphotog


Location, location, location!
I'm on a major search for unique indoor (and outdoor) locations...sleek interiors, decrepit houses, abandoned institutional buildings. Do you have an indoor and outdoor location we can use for a shoot?

=================================================

VISIT ME ON FACEBOOK:
http://www.facebook.com/?ref=logo#!/Dav … hotography
___________________

I've been doing artistic, glamour, and erotic shoots for over 30 years. I prefer collaborating with creative models...people who, like me, are focused on the work of creating art.

I'm highly professional, creative, genuine and fun to work with. All I ask is that you're serious about getting great pictures and that you're responsive and reliable. I am punctual and respect your time, and expect the same.

I strive for my work to be about capturing the model's unique qualities "in the moment". I often have a preliminary concept for a shoot but also welcome the input of the models with whom I work. I'm always eager to do TFCD shoots (See the box info at the top) to expand both of our portfolios with creative, interesting, and fresh looks. I have a genuine respect and love of women both as my friends and as models, and I hope that the sensitivity, intelligence and beauty that I find shows in my work.

So no matter if you're working professionally or just love to be in front of the camera...I would hope to hear from you soon to discuss working together! (PLEASE...no one-sentence non-informational contacts...we need to elaborate on what we're working towards.)

€œ"Photography, for me, is a supreme moment captured with a single shot.€"
Henri Cartier-Bresson 11/77

"A photograph is a secret about a secret. The more it tells you the less you know."
~Diane Arbus
In short...
Publish in numerous international publications.
Featured in "The Mammoth Book of Erotic Photography Vol. 4"
Tons of US-based publications.
__________________________________________________________________
I have a Tumblr. This is where the majority of my work is posted. I add to it every couple of days.
It's kind of an 18+ experience...you've been warned...
http://davidhiltonphoto.tumblr.com
__________________________________________________________________
Note:
I never allow escorts. It's detrimental to either of us doing our best work. I don't want, or need, an audience. (I am happy to quote a rate for one-on-one tutoring with a model. Great for the budding photographer.)
Someone that is not involved in any way in the creative process has no reason to be there. Decades in this "world" has clearly taught me that when a boyfriend or husband is simply sitting there reacting and distracting from the shoot, the results suffer.
So, sorry...just...no.