I AM IN THE PROCESS OF UPDATING THIS PORT. PLEASE BEAR WITH ME. Thanks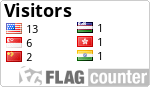 [br]

I'm an experienced, mature photographer seeking to work with EXTREMELY SELECT 18+ female models who are interested in updating their portfolio and submitting to magazine with images in one of following themes:

Please note that you must bring VALID PHOTO ID and provide a copy of it to be attached to your signed Model Release!

 Tasteful artistic/implied nude
 Tasteful artistic/glamour nudes on location
 Tasteful artistic/glamour nudes on motorcycles
 Boudoir/erotic/sensual glamour nudes/lingerie
 Tease/sheer
 Erotic girl/girl in good taste
 MAXIM / FHM magazine style shoots & submissions
 Alt/non-conventional
 Will consider special very artistic requests


NOTE: IDONOT SHOOT TFP UNLESS I OFFER IT TO YOU FOR SUBMISSIONS. I DO NOT PAY MODELS FOR ANY SHOOTS THAT I AM CURRENTLY DOING, YET IF I COME ACROSS A CASTING THAT WILL FIT YOUR CHARACTERISTICS, I WILL HAVE NO PROBLEM IN PASSING THE INFORMATION ON TO YOU

If you're considering to work with me you MUST be:
 18+ female
 Comfortable in your own body and skin
 Fully prepared to deal with NUDITY in good taste
 Know that I don't mind quiet escorts but they are not necessary
 Must NOT be manipulative or have an attitude disorder

If I agree/decide to work with you, here's what I offer:

 Possibility of makeup and hair by professional MUA/HS (Not Always Guaranteed so you should always consider getting your own)
 Most On Location & Location In Studio setting photo shoots in variety of looks
 Best of Digital Images sent to you via Online or on Flash drive that you provide
 Fully retouched best image from each look - your choice
 Great opportunity to start or continue building a high quality edgy portfolio
 Possibility of multiple collaborative projects.


"PAPA"razzi - The Models Photographer"™ ® ("Who's Yo Photo Daddy?")™ ®

¸.•*¸.•*..¨) ¸.•*¨) ¸.•*¨) ¸.•*¨)
(¸.•.. LEGACY GLAMOUR CREATIONS ™ ®
"How Will You Leave YOUR Mark On This World?"

_./'..._¸¸.•¤**¤•.¸.•¤**¤•….*
*•. .•**Shoot for the Stars*..**
/.•*•... ¸..•¤**¤•., .•¤**¤•.*.*

ABOUT ME
My name is C. Shai Edwards, Sr. I am a photographer in the Los Angeles area.
If you are in need of a photographer for your own projects (portfolio or websites) contact me ASAP to set your scheduled photo shoot. I am also offering discounted shoots for a limited time only to help models get that photo will hopefully get them notice and get them work or young ladies that just want great professional style photos to post and print. I specialize in location shoots from swimsuit/ lingerie/ artistic (FHM / MAXIM) to nude ( Playboy / Hustler / Penthouse ). If you are interested in a photo shoot contact me and lets schedule a shoot. send your contact information to LegacyGlamourCreation@gmail.com. Place "Model Submission Inquiries from MM" in the subject section. Make sure you put your MM number in the contacts as well. As soon as I receive your email, I will reply with further information. I mainly shoot on Saturday or Sunday. Please contact me if you are interested in the photo shoot or just would like to connect for networking.
AGAIN - PLEASE NOTE THAT OUTSIDE OF HIRED GIGS, I AM ONLY SHOOTING MY ARTISTIC THEMES RIGHT NOW. SO CONTACT ME TO SEE IF WHAT I AM SHOOTING FITS INTO YOUR REALM OF MODELING. - NOTE: (All of these series range from FHM/MAXIM artistic / implied nudes to Playboy glamour nudes (or start with an outfit and end with FHM/MAXIM artistic nudes to Playboy glamour nudes) THESE PIX WILL NOT BE RAUNCHY. NOTHING PENTHOUSE OR HUSTLER. I DON'T WANT OB/GYN SHOTS!!! I don't shoot naked for naked sake. They must be artistic in form or with a theme.)
CHECK THE CASTINGS FOR MORE INFO ALSO.
REGARDING PHOTO SHOOTS:
Models are responsible for all fees. I can refer great make-up, fashion and hair stylists' to achieve the BEST photographs!!
This is at your request and their rates are reasonable and super affordable. Please inquire when booking.
IMPORTANT FACT's
I DO NOT:
1. Shoot without a MUA
2. Provide MUA for TFCD Shoots
3. Shoot Previous No call... No shows
4. Allow entourages to my shoots (only a necessary escort). You may bring
ONE
person for your comfort....preferably a
POLITE
and
VERY QUIET
person. Thank you in advance for your understanding.
Hope to hear from you soon.