A Very Important Fundraiser That We Do!
If you are a fan of our work please
follow the link and check out this very important message!
http://www.facebook.com/notes/atelier-g … 6696711148
As seen in Gothic Beauty Issue #36 In Stores Now!
Photo: Laura Dark Photography / Model: Kat Livingston / MUA and Hair: Josh Lucas /
Jewelry: Atelier Gothique Hatchet Bling Ring© & SM 5 Diamond Concave Saddle Ring©
Photo: Laura Dark Photography / Model: Kelly Eden
MUA: Deanna Roberts / Hair: Odette Despair / Atelier Gothique - Hatchet Bling Ring©
Photo: Mar, Photo Retouching: The Dark Noveler
Models: Seraphina Black, Jordan Solaris, Lacy Black
Hair: Salon Blu, MUA: Emily Sarah, Clothing: Deadly Couture Latex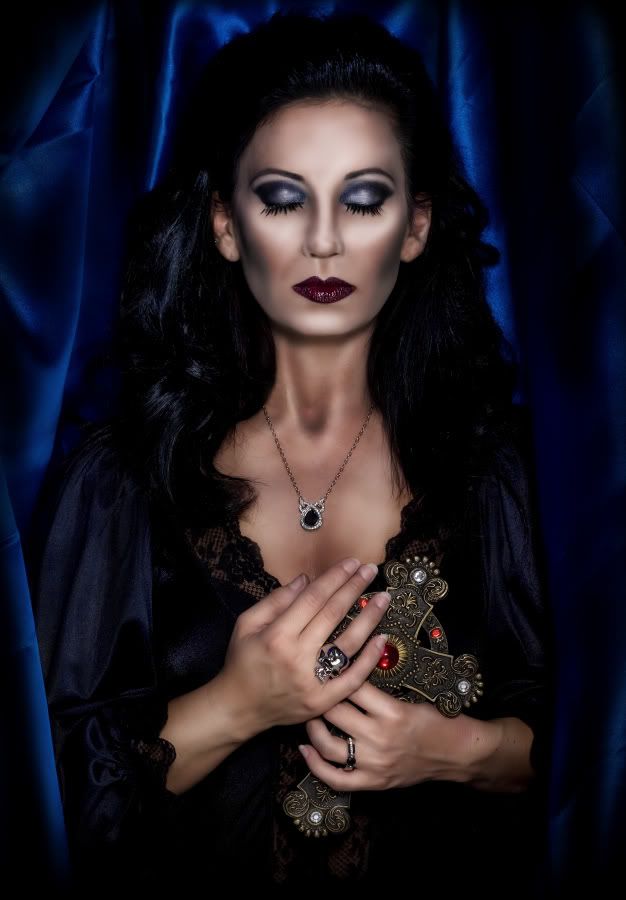 Photo: Laura Dark Photography, Model & MUA: Deanna Roberts
Hair: Synthetic Rebellion, Photo Retouching: The Dark Noveler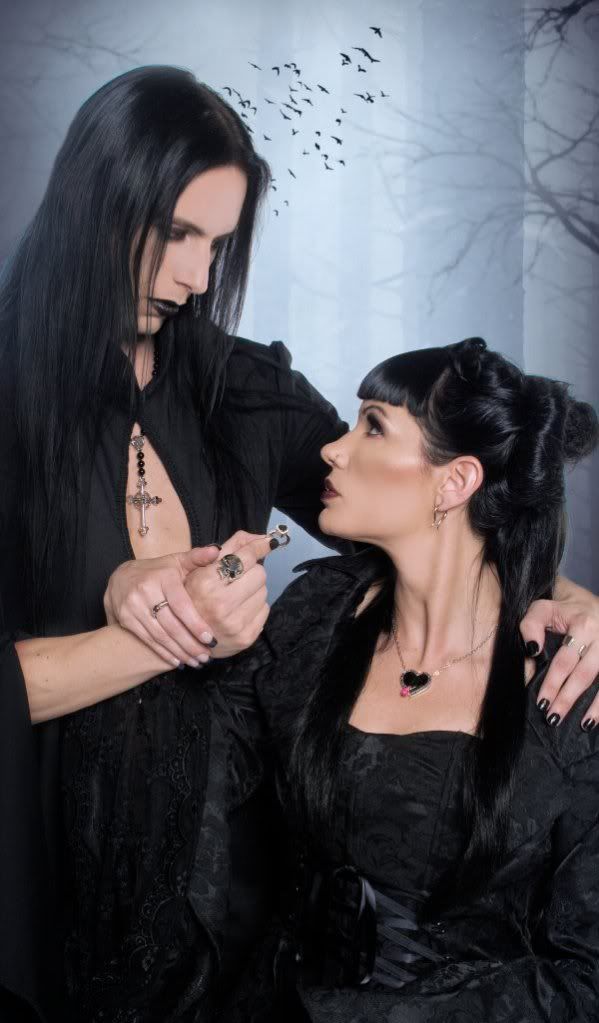 Photo: Laura Dark Photography, Models: James Mace & Ms Poisoness,
Hair: Synthetic Rebellion, MUA: Deanna Roberts, Wardrobe: Romantic Threads & Susie's Sewing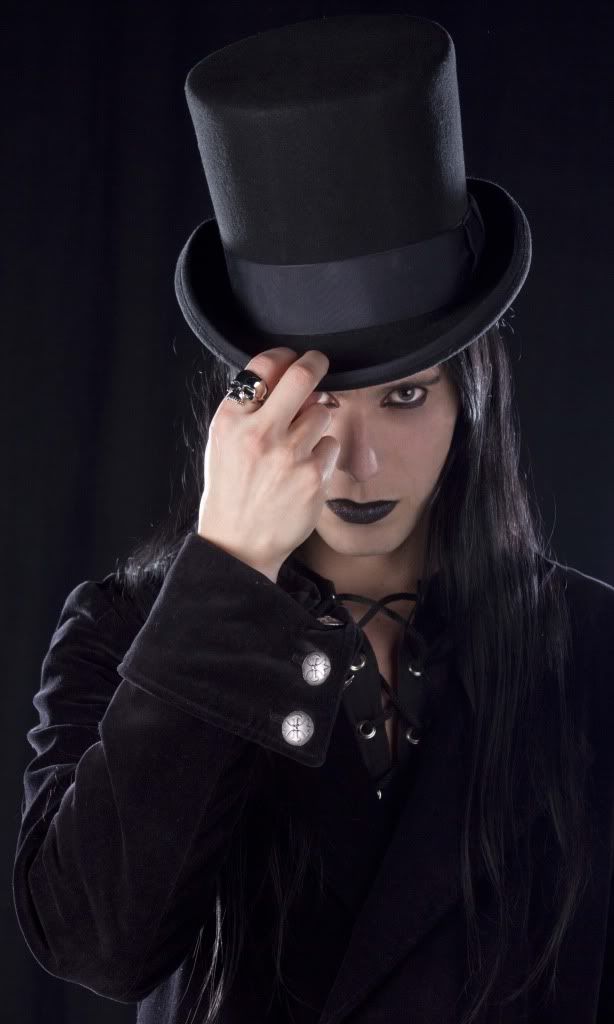 Photo: Lore-Li Photography
Model: James Mace
Photo: Lightspear Photography
Model: Miss Voodoo Valentine
Photo By Kidtee Hello, Model: Kat Livingston, Hair: Melissa Mc Manus, MUA: Josh Lucas, Wardrobe Assistant: Erica Blackstock, Photography Assistant: James Hayden, Project Assistant: Jim Tarjeft, Clothing Designers: Black Lotus Clothing & Blu Zombie Designs
Photo by Kindred's Muze Photography Models: Seraphina Black & Obsidian Angel
Photo by Lore-Li Photography Models: Kimberly B Crane & Licentious
MUA: Meridith MUA Clothing Designer: CREATION SIS Jewelry Artist: Atelier Gothique
Photo by B2 Photographique Models: Licentious & That Dead Gurl MUA: Robb Collis Hair: Cait Wells
Photo by Studio X Model: Jade Vixen MUA: Robb Collis Hair: Cait Wells
Photo by kindred's Muze Photography Models: Agatka & Anna Coquette Clothing: Ego Assassin Latex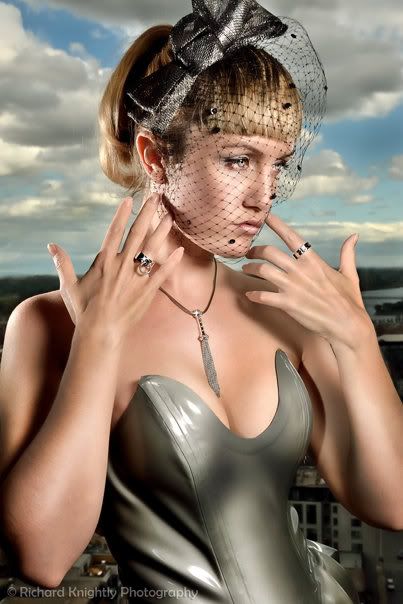 Photo by Richard Knightly Photography Model: Emma Alexa Clothing: Lacing Lilith
We are the world's first high end gothic and fetish jewelry company. We are in the process of building our website and advertising campaign. You will not find better quality, design or craftsmanship anywhere! Our expertly crafted jewelry is manufactured one piece at a time in the United States at only the highest standards of quality. No short cuts ever! All of our production pieces of jewelry are solidly crafted from 1st generation masters. None of our jewelry is "Hollowed Out" to try to lighten them up, and none of our pieces are mass produced by overseas factories in 3rd world nations.
While the company name Atelier Gothique is new, but by no means is the company. Atelier Gothique has been custom designing and manufacturing very cutting edge, unique, high end jewelry pieces for over a quarter of a century for various jewelry businesses in the United States. The Avant-Garde styles and designs have been the personal pet project of our lead designer for over 25 years and were being produced for very select clients out of the mainstream general public's eye one custom piece at a time.
We are looking for models (Gothic & Fetish), photographers, makeup & hair artists, and Gothic & Fetish clothing designers to work TFP with us for all our mutual benefit and use (Once things start to take off we will no longer be looking to do TFP but we will be working with those that were there in the beginning 1st.
We are looking for those who are Gothic and or Fetish orientated and very creative. Our belief is that everyone needs to be able to use the pictures taken but that everyone involved needs to be credited in every use. For the photographers we pretty much want you to do your creative thing your way but still capture our jewelry with your look and feel. full credits will be given on every use and links placed on our website for everyone involved.
Our new website will be online and the second phase within a couple weeks of that will have the galleries going up. The galleries will be a whole section where each photographer has their own gallery on our website. Each picture with have a full credit for everyone involved (Models, Hair, Wardrobe, Clothing Designers, and MUA's). There will be a direct link within the photographers port to their website. The links section will be broken into two parts part one will be the links for everyone who has worked with us. There has never been a product website that we are aware of that dedicates so much space to this
So if you fall into any of the above criteria please contact us as we would love to hear from you.
***Please Note Atelier Gothique Policy***
While I do not like to use social networks nor my business related sites to take sociopolitical stances but as it pertains to this issue I feel I must. If you would like to reach out to Atelier Gothique to model for us, do photography work with us, collaborate with us or to commission work made by us please read and understand the following:
I as a member of the alternative community am a strong believer in freedom of speech, freedom of the press and freedom of thought and self expression. I believe wholeheartedly that people have the right to their beliefs and freedoms.
With that being said I have a love for all humanity regardless of your race, religion, nationality and / or sexual orientation. I do not condone nor tolerate racism or bigotry in any way shape or form nor on any level. I will not work with ANYONE that has tattoos that depict prejudice or hatred to include but not limited to white supremacist, kkk, or any nazi symbolism. I will not work with models or photographers that work with or for any sites or publications that depict said imagery or symbolization. I will not collaborate with any clothing designers that utilize these symbols.
Atelier Gothique has never and will never under any circumstance ever accept a custom commission to produce any piece of jewelry that depicts any of these symbols of hatred or intolerance. This also specifically includes but is not limited to racist numerical symbols, acronyms, and the nazi ss "Death's Head" skull. Yes we are known for making "Skull" jewelry but we will not under any circumstances make anything that resembles this symbol of hatred.
Thank you for your understanding of our policy and may the world learn to coexist in peace and may all learn to love their fellow man.
Thank You,
Atelier Gothique
www.ateliergothique.com
Link & Banner Exchange

Its been a very long drawn out road but we are in the final stages of getting our website up. The last few kinks in programming are getting worked out and phase one of the website will be complete very shortly. Phase II (Photographer Galleries, Affiliates, Link & Banner Exchange) will be going up the beginning of August.

For the Photographers, Models, Hair Stylists, Make Up Artists, and Collaborating Clothing Designers along with our Affiliate Websites, Events, and Companies who have worked with and currently work with us you will have you own special sections on the website but we will need a banner button and web address for each one of you.

For every entity in the alternative, gothic, fetish, burlesque, dark art, underground art, alternative music, fetish club, alternative & fetish events, alternative & fetish publications, gothic / fetish clothing designer, gothic / fetish publications, gothic / fetish retail stores and websites, photographers, models, mua's, hair stylists, alternative night clubs, "equipment" manufacturers, leather & "furniture" manufacture designer store, alternative night club gothic / fetish lifestyle site in the world. We believe our community needs to come together and in the spirit of this we have created a link exchange that we look forward to become a huge benefit for all who visit it.

Starting August 1st we will start uploading the banners & links
Here is how it will work. We will have multiple categories and all links will be listed alphabetically by company, business, artist etc. name under the appropriate category. The websites that do a banner exchange with us will be above the links alphabetically by category

Requirements

1) You must have an actual website (Exception: Photographers, Models, Hair Stylists, and Makeup Artists who have worked or will be working with us if you do not have a website you will be linked via your MM or similar site)
2) No pornography sites will be linked. Nude, erotic, fetish ART, fetish modeling including pay sites are ok and you will be linked key word ART! No sites that condone, support or show anything illegal or anything we find inappropriate will be linked. (We revue every site before linking)
3) Alternative & Fetish mean just that, Alternative & Fetish! Please please please if you are not don't ask us to link.
4) Email us at ateliergothique@gmail.com with the name of your company. A brief 1 line description of who you are / what you are, and your website address. If you are doing a banner exchange please also provide a 468 x 90 pixel rectangular banner.
5) We will review your site and get you linked once we approve your site and verify that the reciprocal linking is done

Do not post info here please email us. If this does not apply to you but you know someone that could benefit from all of the cross exposure please let them know..
Photographers
Laura Dark Photography (MM#2333)
Philip Faith
Lightspear (MM#769937)
Mar (MM#711377)
Grant Beecher Photo (MM#639790)
Jose G Studios (MM#250362)
Richard Knightly (MM#764636)
Kidtee Hello (MM#4702)
CandyLust (MM#159152)
Kindreds Muze Photography (MM#1125713)
B2 Photographique (MM#86996)
Pixi H (MM#1606626)
A Owen Layne (MM#388952)
Studio-X (MM#500111)
DVS (MM#10155)
Stan Johnson (MM#479429)
Lore-Li Photography (MM#579479)
Andrew Mann (MM#1087198)
S Grimes Photography (MM#1485673)
Gary White
Reverend Vegas
Robert Matta
Photo Retouching:
The Dark Noveler (MM #1969577)
Models
Wednesday Mourning (MM# 2769)
Angela Ryan (MM#368)
Ms Poisoness (MM#785236)
Kat Livingston (MM#724594)
Miss Voodoo Valentine (MM#1331924)
Kimberly B Crane (MM#694352)
Sharon TK (MM#540375)
Katya (MM#1701)
Jade Vixen (MM#32777)
JJ Plush (MM#102993)
Mona deLux (MM#522804)
K_IndustrialG (MM#807506)
Lic (MM##709723)
Kimberly Sinical (MM#799712)
That Dead Gurl (Model & Make Up)
Madminou---Lily Douce (MM#857647)
Lela Rae (MM#320580)
Alkemie Jane (MM#670330)
Sarah Slaykitty (MM#802279)
Justin Scar (MM#807825)
Lacy Black (MM#1462160)
Seraphina Black (MM#1639757)
Jordan Solaris (MM#1752901)
Anna Coquette (MM#741756)
Agatka (MM#572146)
Erica L Furness (MM#1667393)
Natasha Fatale (MM#613243)
Tina Timebalm (MM#285662)
Emma Alexa (MM#1719608)
James Mace (MM#596052)
Restless Oblivion (MM#689273)
Saruladom (MM#263920)
Brianne Jeanette (MM#1346454)
Rocco Giovanni
Odette Despairr (MM#1073625)
Kelly Eden (MM#876719)
Jean Bardot
Miss Mischief
Lovina M Yavari
Mira LaFleur
Hair Stylist
Salon Blu (MM#1169074)
Crane Conception (MM#773223)
Cat Wells (MM#1546697)
Amanda Davis (MM#1547593)
Melissa Mc Manus (MM#98618)
Synthetic Rebellion (MM #1346454)
Odette Despairr (MM#1073625)
MUA
Deanna Roberts Makeup Vamp (MM#2006614)
EmilySarahMUA (MM#1196478)
Jennifer Duffy (MM#1769248)
Artifex (MM#1237019)
Darya Latham (MM#299971)
Meridith MUA (MM#1526420)
Helen Yakir (MM#352390)
Erica L Furness (MM#1667393)
Beauty by Kitty (MM#1787338)
Robb Collis
Josh Lucas
Collaborating Designers
Ego Assassin (MM#310445)
Cinched Tight Corsets (MM#1162094)
Lacing Lilith (MM#572025)
CREATION SIS (MM#374225)
Liberator Latex (MM#354840)
Deadly Couture Latex (MM#1848781)
Black Lotus Clothing (MM#1436367)
Blu Zombie Designs (MM#1372363)
Kinki Kitty
Utopia Depraved
Romantic Threads (MM#2009170)
Susie's Sewing
Deadly Couture Latex
Darkspectre Custom Couture
Dawnamatrix Designs
Ivy's Custom Corsetry
FUTURSTATE
Northbound Leather
Stores
Noir Leather Royal Oak, MI
Publications
Von Gutenberg Magazine Issue #3
Von Gutenberg Magazine Issue #8
Gothic Beauty Magazine Issue #32
Gothic Beauty Magazine Issue #38
Gothic Beauty Magazine Issue #39
Gothic Beauty Magazine Issue #41
Gothic Beauty Magazine Issue #42
Massad Magazine Issue #249
Giuseppina Magazine #5
Alt Noir Magazine #
Dark Beauty Magazine #8
Auxiliary Magazine #18
Dark Beauty Magazine #9
Into The Dark Magazine
Dark: by Laura Dark
Tattoo'd Lifestyle Issue #3
Gothic Noir Magazine 2012 Calendar
Thinking an over the top skull ring shoot in in order. Out of control and edgy shall get my vote............ hmmm now who are the creative & brave souls that are willing.... best idea to my inbox wins!