&keyword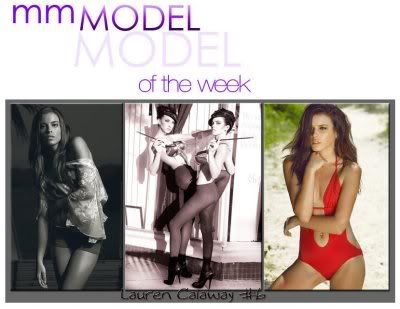 37th MM model of the week
(not adding to this list anymore...too hard to keep up with...you get the idea that it is a lot)
~Photographers~
Dominic Petruzzi Photo: MM#359770
Andrew Mcpherson
Roneil Chavaz
Aaron Rapoport
David Yang
Eternal Exposure
Sarah Ford
Piotr Stryjewski
Paul
Joe Santana
Vanessa Heintz
Jai Phoenix
Shannon Cottrell
JONATHAN FARRER: MM#1107433
( ANT ) Mgaphoto
angela marklew: MM#426688
*EmagineItStudio: MM#1502137
Kenneth Boyer Kloster
Ant Farm Studios: MM#867579
Brandon Showers: MM#
*Richeille BJ: MM#99806
Brosius Photographics: MM#378707
M E Y E R: MM#1455878
*Mark Sacro: MM#307104
TomisBoy: MM#872339
*Via Criselle: MM#1900486
Luris
John Dugan: MM#72758
_ QUID PRO QUO STUDIO _: MM#1102836
Lucinda Wedge: MM#25578
Dirk Reginald Mai: MM#233458
*Jeff Linett: MM#28856
*Jeffrey An: MM#1708072
H3D PHOTOGRAPHER: MM#342902
David Nguyen Studio: MM#470087
Rasheed
Colin Brennan Studio: MM#356594
Jeffery Scott 1019: MM#
Bruce Heinsius Photos: MM#1394628
ETHLOG: MM#1691639
David Hickey: MM#
*JoshHorne: MM#1548921
Tenley
Mark Wangerin: MM#1676590
Louis Gabriel: MM#
Eric Chang Photoworks: MM#
Jessa Peters
Joey B Photography: MM#
Alli BBBBBBBBB: MM#
William Steel: MM#
Corey Damsker
*Steve Hillebrand: MM#
*Bill Munster
*Felix Mack: MM#105130
EG Photography: MM#2828
Barry Druxman: MM#2484
Creative Smiles Photography: MM#319020
Josue Pena: MM#8935
*Studio 27B: MM#1106170
KooK: MM#649515
TXT Photography: MM#1081792
SPM Studios: MM#12121
Shelby Chan Photography: MM#414067
Dan Doyle Studio: MM#4384
Daniel Elliot: MM#617989
Cyle Suesz
Paul Thatcher
Mike Eaddy
Milton Morris Photography
*HC Studio: MM#382915
*gerardo photography: MM#482667
*JAG Models: MM#1300411
*Beach: MM#103801
jbassett: MM#18551
Luis Aragon: MM#45035
*eBradshaw: MM#360207
*ClaytonB Photography: MM#771691
*Joaquin P: MM#718424
Philipe: MM#96411
*Sandy Porter: MM#490159
*Robert Voltaire: MM#8281
KHPhoto
Evan Laettner
lee morris: MM#4650829
tqphoto: MM#288650
elluma: MM#115145
Eduardo Baute: MM#25988
*Jaime Ibarra: MM#59023
Elijah Star Photograph: MM#598343
creativebloc: MM#543664
Jay B. Sauceda: MM#214072
*Ron Natal: MM#500533
Mange la Mode: MM#439032
*Crawford Morgan: MM#154492
*A Slice of Oblivion: MM#357451
*K. Adam Stockstill: MM#112768
Earl Craft: MM#5050
Raydius Creative: MM#269418
ESP Images: MM#45076
Dwight Williamson: MM#385006
Geoff Sanders: MM#36036
*Jerry Avenaim: MM#6492
*Don Jones: MM#12060
*Jean-Phillipe Martin: MM#77530
Austin Portfolio: MM#118340
*Julian Humphries: MM#79863
Austin Imagemakers: MM#8155
FashionVault: MM#26375
*Victoria Cain: MM#320394
Larry Castillo: MM#361556
* worked with more then once
~Designers/Companies~
Mini Cooper
Dillards
B the product
Mica Beauty Cosmetics
ZiGiny Shoes
Jeune d' Age Skincare
Bodyography
DC Salon
Pepsi
Bare Minerals
Bovada
MarieTodd
Dove
Wal-Mart
DEVIETA
Lauren Elaine Designs
L'Oreal
Old Navy
Pravana
Samsung
Mirabella Cosmetics
Nakeah Cosmetics
LA Roxx
Romantic Threads
Costella Handbags
Bubbles and Frowns Hats
Boottights
Dermastore
Fender Guitars
Hard Rock Hotels
Stay Hotel
Hollywood & Hollywood Mall
Hair Glove
Dear Raymer
Hous of Pink Lemonaid
*LOVENCI: MM#2176375
Hammitt Collection Bags
Mother of London
Arturo Rios Hat Designer: MM#505297
Alejandra G. Shoes
RipStyle Brand
Stila Cosmetics
*Charles Albert Jewelry
The Pond Collection
Spa Laje
Kareena's Trends
DracoUni
Italy Hair Color
Cavortress
Candy Shop Vintage
Pearl
Library: Archive of Fashion
Bits of Lace
Patricia's Boutique
Luxe Boutique
Adrian Jules
Mange la Mode
*Oscar Fierro
*SoLa
B. Chic
Urban Posh
Rock and Violet
*Roman Apparel
Down and Dirty Clothing
Aveda Hair Salon
~Magazines~
InStyle Magazine-1 page
Unleashed Magazine-
LAWeekly Magazine-
Nailpro Magazine-Cover and 2 pages
Session Magazine-Cover and spread
Zooey Magazine-8 pages
Regard Magazine-8 pages
Defy Magazine-6 pages
Papercut Magazine-8 pages
Catalyst Magazine-4 pages
Bello Magazine-8 pages
Ohlala Magazine-8 pages
Blur Magazine-4 pages
Belle Petite Magazine-Cover
BE Magazine-4 pages
FIXE Magazine-Feature
COED Magazine-Miss COED
Kaboom Magazine-Bombshell of the Day
Inked Girls Magazine-7 page spread
FIGHT Magazine-main feature 6 page spread
Coastal Carolina Cuties Magazine-Main feature
AVAart Magazine-Feature
*CH2 Magazine-fashion spread
Salon City Magazine
~Runway~
Oscar Fierro 9/22/07
~Promotions~
Palm Springs Photo Festival-2012
Market Street Saloon 2009
Patron Tequila 2009
Suaza Hornitos Tequila 2009
Jim Beam Black 2009
Ashley Marina 2009
Stratosphere Lounge 2005,2006
Mark McKinney/Kevin Fowler Band 2006
Precision Camera Workshop 2006
~Red Carpet Events~
90210 Ho Ho Ho Toys for Tots-December 2010
~TV/Film~
House of Lies-
Cacheral Commercial-directed by Jean Baptiste Mondino
90210-Season 5 Episode
Olly Murs feat. Flo Rida Music Video-"Troublemaker"
Justin Bieber Music Video-"Boyfriend"
Breathe Carolina-"Hit and Run"
Nicki Minaj feat. Chris Brown-"Right by my Side"
Stefano Music Video-"I'm on a Roll"
Precision Driver for Cheryl Cole music video
Lauren Elaine Black Label Campaign Video
L'Oreal Hair and Makeup How to videos
Samsung Commercial
Pravana-Perfection Serum Demonstration Video
Mirabella Cosmetics-webisode
Reba McEntire Music Video-"Somebody's Chelsea"
Big Bear Commercial-Principle
Dominos Commercial
Informercial-Boottights
4 Aces Movie Set--JP Flack and Frank Suffert
Hollywood East Entertainment
MTV True Life "I Hate My Face"
Commercial-Zwanger Pesiri Radiology
Music video- DJ Cuba Gooding Jr
"The Art of Location Photography"-Instructional Video w/ Jaime Ibarra & Jean-Phillipe Martin
~Websites~
Too many to list...just google me
Favorites:
www.typef.com
www.askmen.com
www.lovencila.com
www.collegehumor.com
www.stilacosmetics.com
www.alejandrag.com/
~Other~
Mini Cooper-Print Ad
B the product-online print and in store display for Dillard's, Wallgreens
Mica Beauty Cosmetics-online print
DEVIETA-online print
Costella Handbags-Lookbook
Jeune d' Age Skincare-online print
Bodyography-online print
Pepsi-print
Bare Minerals-packaging and online print
Bovada-online print
MarieTodd-online print
Dove-shampoo/conditioner online print
Old Navy-Jan/Spring '12 Catalog/Viral
Pravana-Print Campaign, viral
Samsung-viral, print campaign
Nakeah Cosmetics-website and in store display
Boottights-viral video, website
LA Roxx-Look Book
Dermastore-print campaign, website
Fender Guitars-print campaign, posters, viral
Hard Rock Hotels-print campaign, posters, viral
Stay Hotel-advertisement
Hollywood & Highland Mall-billboard & ad
Hair Glove-catalog
Tine Melk-Print Campaign
Hous of Pink Lemonaid-Look Book 2011
Romance Novel Cover-Dangerous Persuasion
Stila Cosmetics-Print Campaign/website
Alejandra G. Look Book 2011
Featured on Needle and Sins Tattoo Blog
Featured Tattoo Model on Vanishingtattoo.com
Featured on Collegehumor.com
Advertisement for Patricia's Boutique
Flyers for SIN party at Market Street Saloon
Featured Model Interview on Pixacom.com
Featured Gallery of the Day on Askmen.com
NAHA 2009
Austin Chronicle-Advertisement
Winner of Fashion Competition on Solomodels.com
FITE NITE '08 poster
Austin Monthly-Advertisement
Mange la Mode-Halloween Advertisement
Addicted Party @ Karma Lounge-dancer/promoter
*Inked Girl of the Day on Inked.com