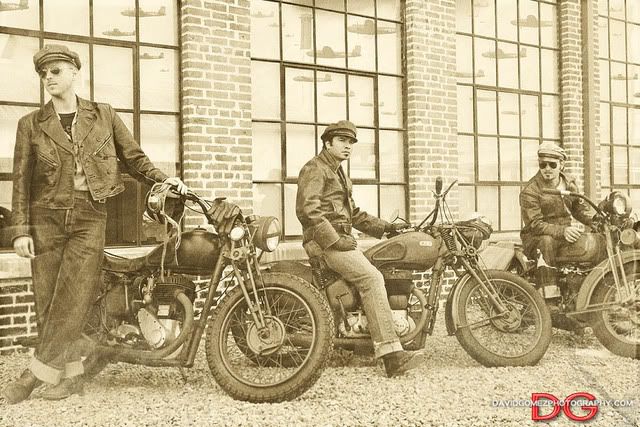 David Gomez is a respected photographer known for his production of digital high quality images and film for editorial spreads, newspapers, magazines, web site content, corporations, musicians, labeled recording artist. Among David's accomplishments are published works in Knockout, Bonita, Lowrider Girls International, Hustler, Nylon Magazine, Bachelor Pad, National Geographic, Time Magazine and Discovery Channel as well as numerous billboards just to name a few. Furthermore. Having also worked in film, David's movie credits include but are not limited to Showtime's Resurrection Boulevard and History Channel's Wild West Tech, he has gained access to film studio props, wardrobe and costume warehouses in which adds an edge to the realm of his photography.
Known for consistently using innovative concepts, David strives for higher levels of creativity and perfection and most importantly patients compared to most photographers or artist. These are the requisite qualities of any successful photographer, but more importantly, they are representative of a true artist. A former print & runway model with credits including Guess, Hugo Boss, and 2003-2005 latin men calendar. David combines his modeling experience with his skills in photography and lighting. This creates a powerful, unique and bonding relationship between camera and model. The model in turn unleashes his or her full potential to achieve emotion, energy and passion. David's unique theme choices inspire whimsy and intrigue, which act as catalysts for the model's own artistic inspiration. The result is a remarkable cycle of rejuvenating inspiration.
David is further inspired by freelance drawing, painting, sculpting – all of which he enjoys in his free time. These mediums provide him with the freedom to work with his hands and channel his creative flow.
In addition to his photography, David is a filmmaker and president of DG MEDIA PRODUCTIONS INC. creating documentaries, music video's, featured and short films, promotional reels and website content.

UPCOMING PROJECTS:
Harley Honey CONTEST@BARTEL'S HARLEY DAVIDSON WIN $2500 cash and Prizes MARINA DEL RAY CALIFORNIA.
2013-14 Vintage Calender 1930'to 1950's
DG 2013 ART EXHIBIT European Tour
OFFICIAL DG Swimsuit/Jungle Calendar 2013
Harley Davidson Calender 2013
Please contact me or my staff to schedule an appointment
DAVID GOMEZ PHOTOGRAPHY
1-(818)-922-6961