Contact me!
Friend me on Facebook: Facebook.com/SNPhotography
Follow me on Instagram: scottnaurathphotography
Hey everyone! Welcome to Scott Naurath Photography on Model Mayhem! Born and bred in beautiful Ventura CA, now I'm havin fun in the city of Los Angeles!
I'm known as a headshot and wedding photographer but I love doing all sorts of different shoots from fitness, swim and fashion to artistic nude, lingerie and glamour. I work a lot outdoors but also love shooting in my studio and home.
I do TF shoots quite often because I love taking pics, however for certain shoots that I do, I offer extremely cheap packages that can be found on my website at
www.scottnaurath.com
. If you think you have a cool idea for a shoot, let me know and we'll try and set it up!
~~~~~~~~~~~~~~~~~~~~~~~~~~~~~~~~~~~~~~~~~~~~~~~~~~
This is me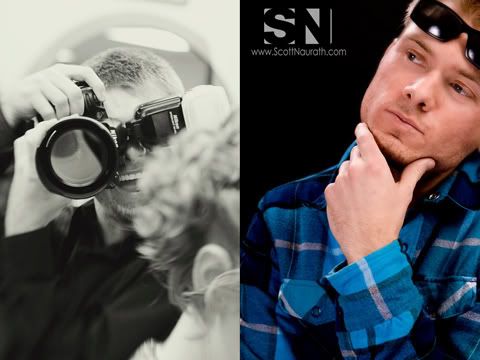 Five Random Facts About Me:
1) I'm a fun dude who dances occasionally while taking pics. What can I say, I have fun during photoshoots!
2) I've got an amazing girlfriend of three years so don't worry, I'm not one of those creepers on here that uses MM to hit on women. I use Match.com for that, username Cree P. Gui. JUST KIDDING!!!
3) I'm all for you bringing escorts to shoots. That's one more assistant to help carry my gear around for me!
4) I can not STAND having to wait for models because they are late to the shoot. My legs get tired so please be on time... (get it "stand"... "legs getting tired"... ahem k nevermind)
5) If you havent noticed by 1-4, I'm a goof. I smile a lot and enjoy taking pics which means I like shooting models that are the same way. So smile when your shooting with me! CHEESE!!
Add me on facebook to see more of my work!
www.facebook.com/SNphotography